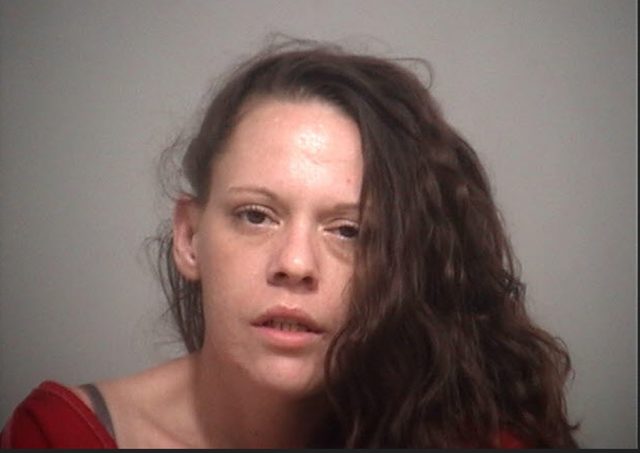 PICKAWAY – A Wavery woman was caught and arrested after attempting to hide drugs during a traffic stop.
On August 27, 2020 Corporal Stephen Harger conducted a traffic stop that netted a sizeable amount of suspected methamphetamine, while he was working High Visibility Enforcement Overtime (HVEO).
Corporal Harger stopped a white Dodge truck for several traffic violations. Corporal Harger made contact with the driver a Heather M. Daniel 49 years old out of Bainbridge, Ohio, and the two passengers Robert S. Collins 47 years old out of Ironton, Ohio, and Christina M. Maynard 31 years old out of Waverly, Ohio. Corporal Harger then got them out of the vehicle so he could run his K9 partner Joris around the vehicle for a free air narcotics sniff.
When Harger removed Christina Maynard from the vehicle he caught her attempting to hide three ounces of heroin down her pants. He cuffed her and placed her in the back of his cruiser. When she was removed from the vehicle for a legal patdown law enforcement found that she was able to remove the drugs from her pants while handcuffed and attempted to stuff the large amount of drugs under the seat of the cruiser.
Maynard faced the judge this week and was found guilty of her crimes and sentenced to 3 to 4 1/2 years in prison for the crimes she committed.