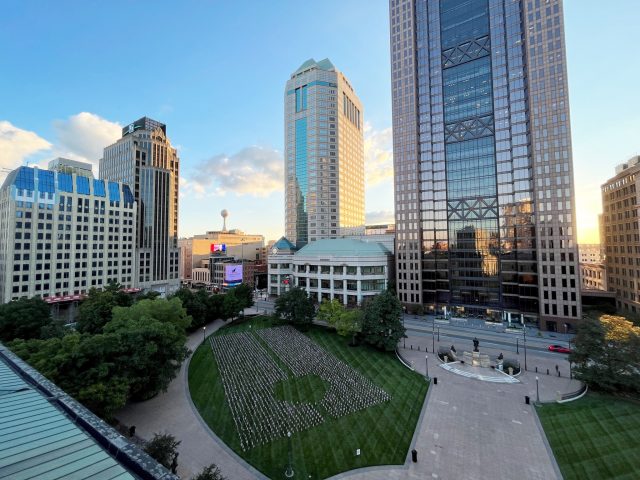 OHIO – Volunteers along with the Ohio Department of Veterans Services placed thousands of flags during sundown on Thursday.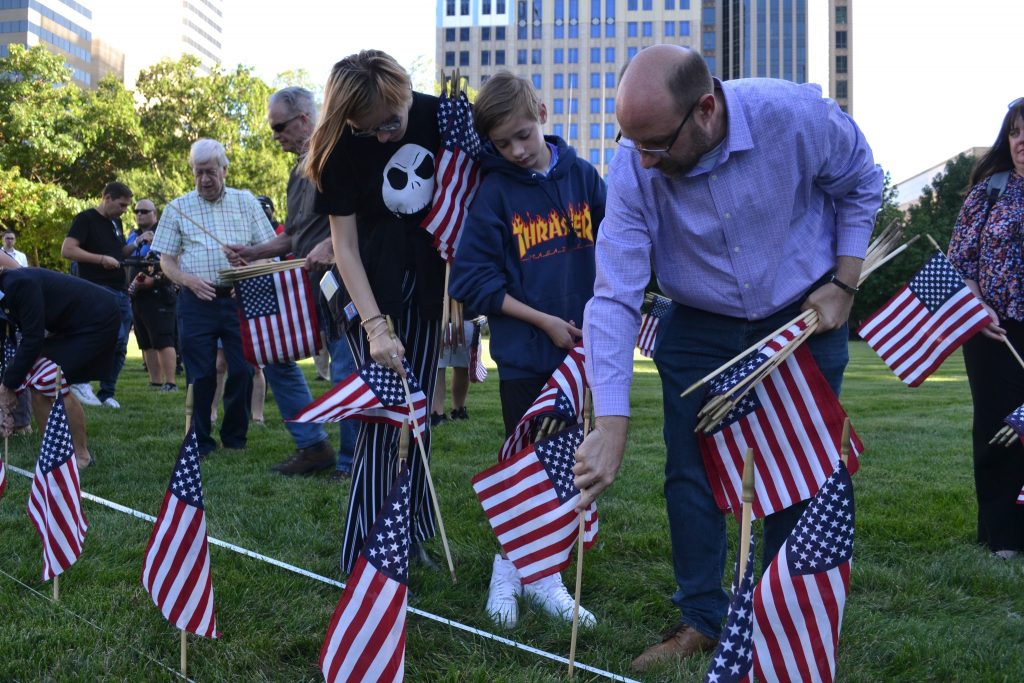 The display contained 2,977 flags that formed the shape of the twin towers, pentagon, and Pennsylvania landing strip down the center, and was placed on the west lawn of the Ohio Statehouse for all to see.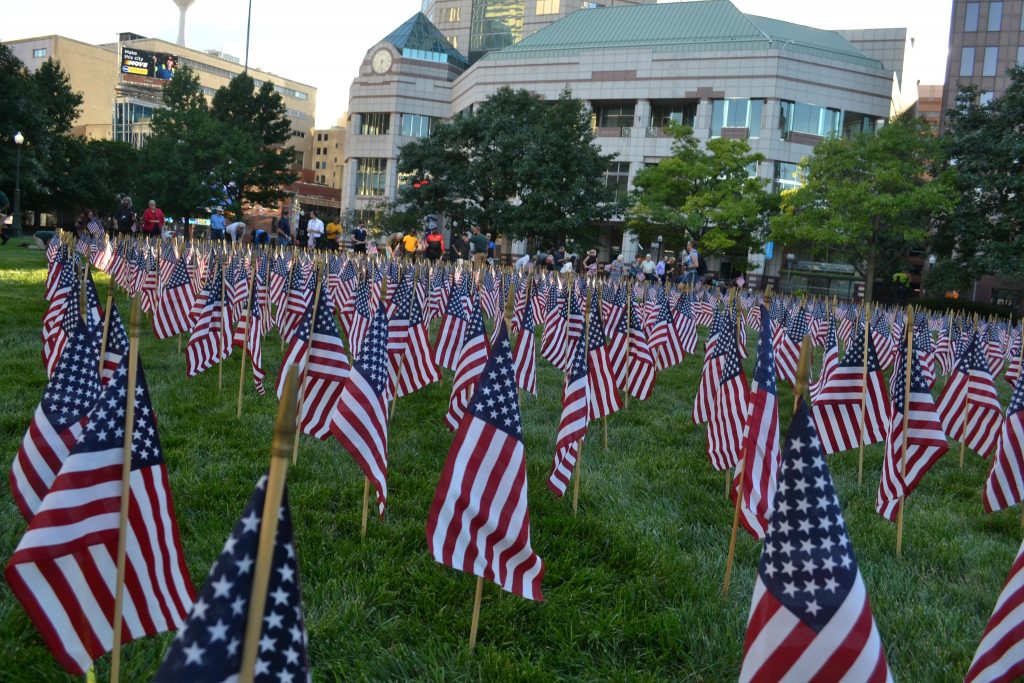 This memorial will be in place all weekend through 9/11.
During 9/11  2,753 were killed in the World Trade Center and the surrounding area, 184 at the Pentagon, and 40 in Pennsylvania. These deaths included 265 on the four planes. 19 terrorists died in the attacks for a grand total of 2,996 people, those 19 people who committed murder/suicide are not represented in the display.