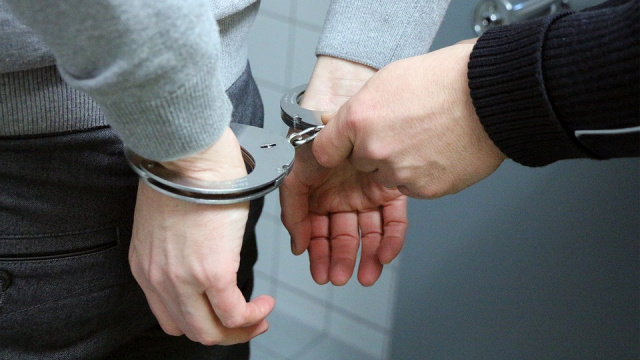 Butler County – A 27-year-old is being praised after coming to the aid of an elderly woman that was being robbed on Sunday.
According to Butler Sheriff's office, on December 5, 2021, at 1107 hours, an 87-year-old female was inside Kroger's at 428 Oxford State Road in Lemon Twp., Butler County, when a 58-year-old old Middletown resident; Derek Vauhn attempted to take the woman's purse. A 27-year-old witnessed the crime in progress and wrestled with the suspect until Law Enforcement arrived. With the assistance of the Trenton Police Department, Deputies were able to arrest the suspect who was charged with Robbery, a felony of the 3rd degree, and Theft, a felony of the 5th degree because of the victim's age.
Sheriff Richard K. Jones states he is always pleased when someone who preys on the elderly is caught and even prouder of civilians who step up and intervene when citizens need help.