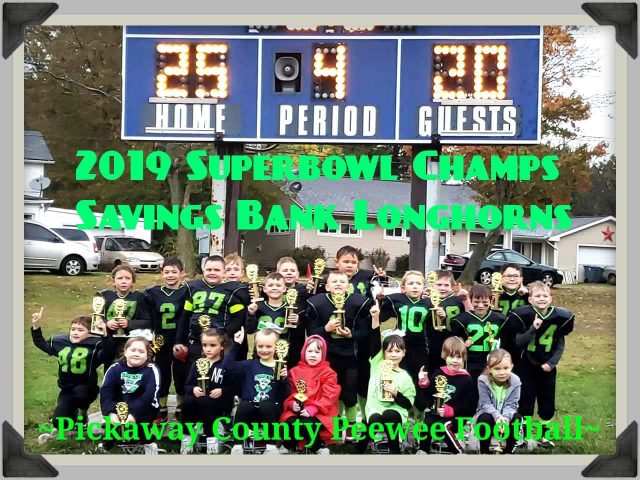 PICKAWAY- Congratulations to the 2019 Savings Bank Longhorns for their outstanding win in the Pickaway County Peewee Football Superbowl!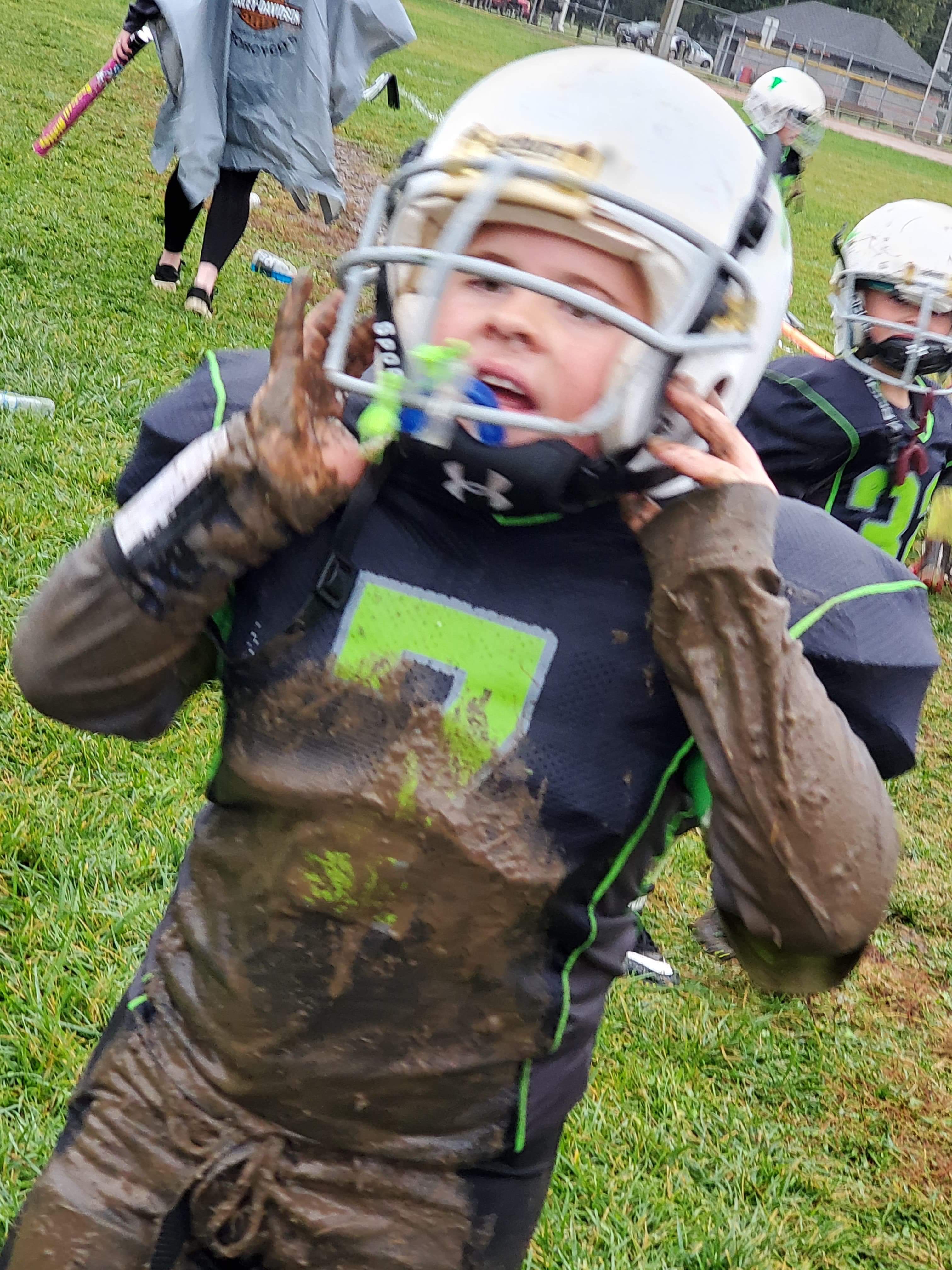 This group of boys consist of K thru 2nd graders. The Longhorns trailed the Logan Elm Braves the entire game until the last six minutes were showing on the clock!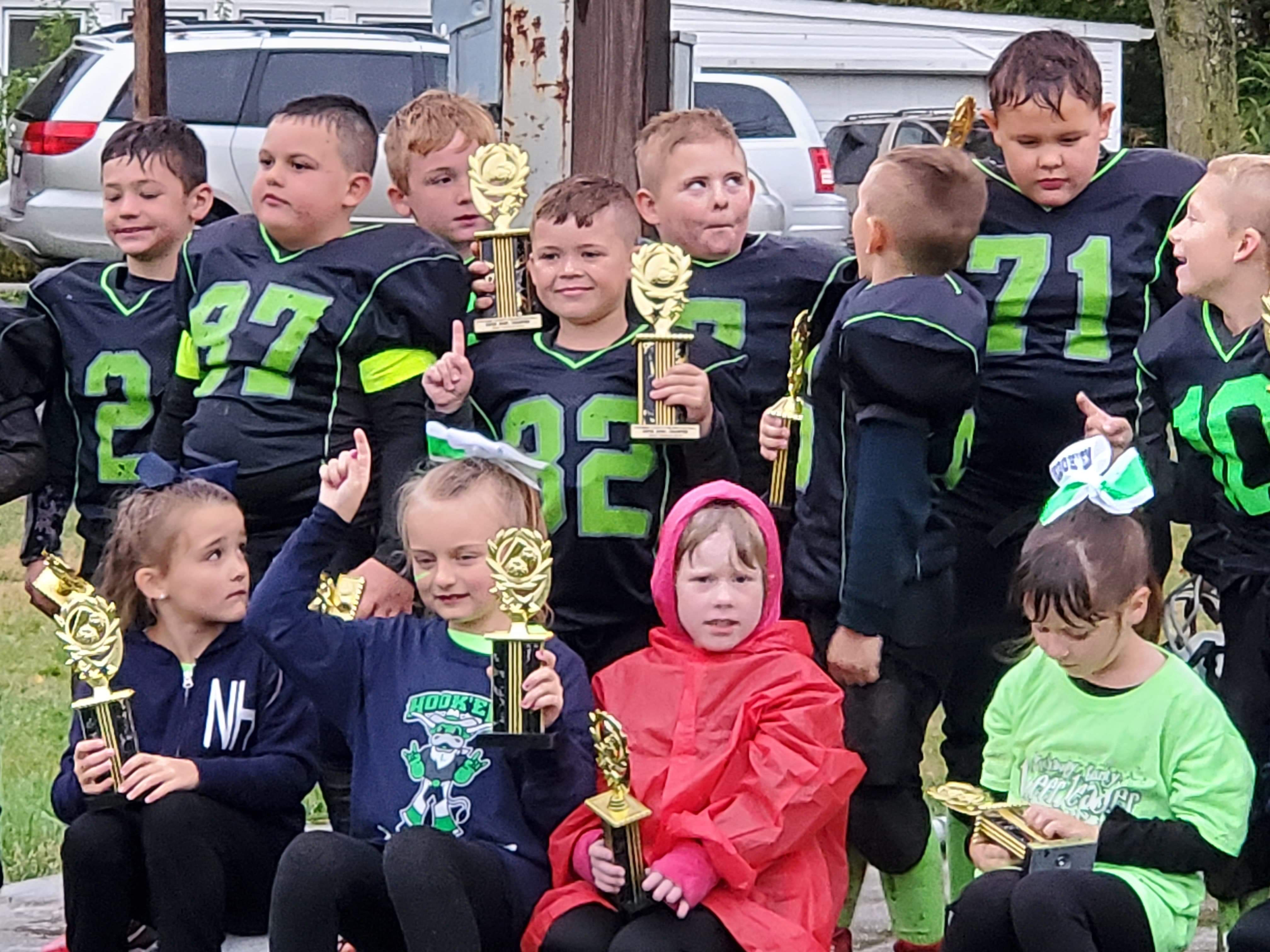 As the rain poured, the defense held two consecutive sets of downs and allowed the offense to score twice in the last six minutes. With seconds left in the game, the Braves got the ball back but the Longhorn defense held them back and the clock ran out with a final score of 25-20. Head Coached by Todd Donaldson, along with assistant coaches Lucky Donaldson, Adam Zealer, and Ed Dillbeck, the Longhorns were undefeated in the league at 8-0 with 2 losses outside of the league for an overall season record of 9-2. Congratulations Longhorns – 2019 Superbowl Champs! Hook'em!