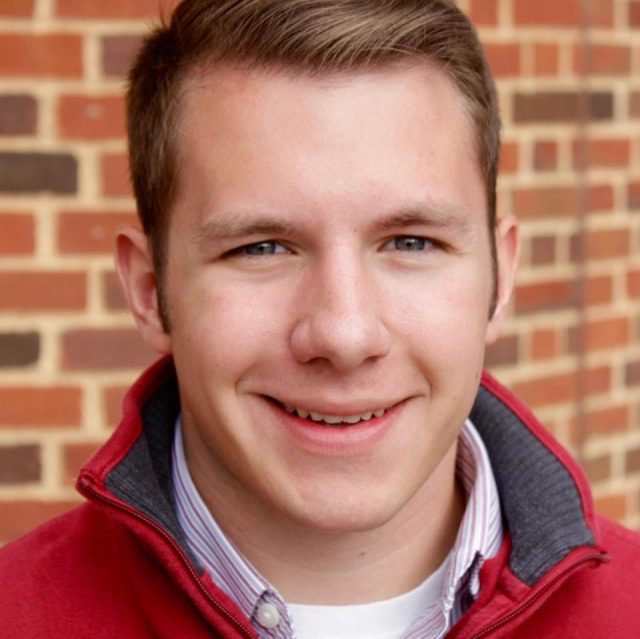 CIRCLEVILLE, Ohio – Pickaway Progress Partnership (P3), the economic development arm for Pickaway County, has recruited the former liaison for Ohio's lieutenant governor to enhance business recruiting and retention strategies.
The hiring of David Glass as P3's Development Specialist comes at a time when land acquisition and facility development is at a historic rapid pace in Pickaway County, according to Ryan Scribner, economic development director of P3.
"David comes to us with the advantage and perspective of having worked with government officials, communities and business leaders on many important issues, including agribusiness and economic development," said Scribner.
Prior to joining P3, Glass led outreach efforts in 17 Ohio counties for Lt. Governor Jon Husted. He had held a similar position for U.S. Senator Rob Portman.
Scribner said Pickaway County is in an ideal position to capitalize on the strength of the area's agriculture sector for future growth and Glass will have an important role in that initiative. "David has the background and a unique understanding of how economic development can play out in a county with a strong agriculture identity."
Glass holds a degree in agribusiness and applied economics from The Ohio State University and has worked for Syngenta, one of the world's largest biotech firms serving the agriculture industry. Following graduation he was a commercialization specialist and program manager for Ohio Third Frontier.
P3 is a non-profit corporation and receives the core of its funding from the contributions of investors in both the public and private sectors.
Pickaway County Commissioner Jay Wippel said the hiring of Glass adds another dimension to P3's ability to identify economic partnerships for the agriculture community. "Agriculture is our county's largest industry and David's training and experience in agribusiness gives P3 the advantage of pursuing these strategic collaborations," said Wippel.
Economic development activities in and around Circleville have increased substantially in the past few years, according to Mayor Don McIlroy. "David will certainly be an asset," said McIlroy. "I will go as far to say we will have one of the best economic development teams in the state when it comes to Ryan's and David's combined knowledge base."
Glass and his wife, Audrey, have two children and live in Ross County where he also is a trustee for the Ross County Farm Bureau.