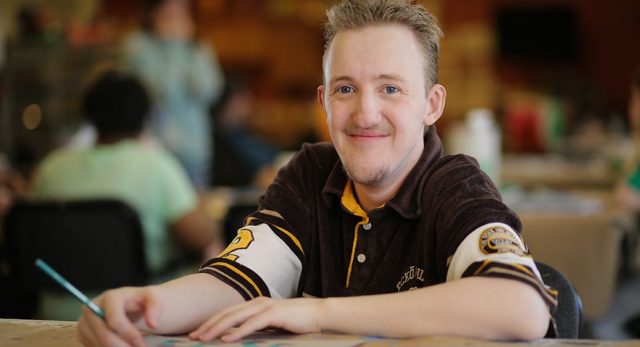 PICKAWAY – Locals found out this week that a local classroom called Active Day will shut down the only Adult daycare in the county, and they desperately want to keep it open.
This wasn't the only change to the Pickaway County MRDD community. In a recent board meeting on January 21, 2021, Pickaway County Board of Developmental Disabilities chose to close the Brooks-Yates classroom to launch a new program that would put more MRDD children with peers and work within the school classroom called REACH (redefining Education and Achieving Community Healing).
The changes have came with pushback from locals who want to keep the classrooms open concerned with needs of their children and adult children.
A petition started by Tammie Wetherell says that Active day a company that runs adult daycare has chosen to close the Adult daycare due to, "low enrollment and there is no room for growth." Wetherell says because of the pandemic most parents are keeping MRDD individuals at home, but when the pandemic lessens several adults are ready to come back. Whetherell says that the daycare is one of the only places these individuals can, "have independence and felt like they had their own rights to do things and make their own decisions. This gave them a purpose in life."
A local who shared the statement from PCDD says that closing the classroom for his MRDD children will be problematic for one of his children. He says that two of his children, "inclusion is a wonderful Ideal, I have 2 kids enrolled in Westfall and are typical classrooms. But my oldest a severely autistic and being in a typical classroom is not even a possibility. He couldn't handle being in a normal full-size building with transitions or much else without causing disruptions to anyone around. I feel like I'm being forced to take him to another county MRDD or somewhere over 30 miles away."
He says that he knows of other children that would have a hard time making "the switch" to regular classrooms leaving them searching for answers.
The petition hopes to bring support for this classroom and adult dare care in the area and has already tagged several representatives for a change or a better idea. You can view and sign the petition here: https://www.change.org/p/brian-stewart-state-representative-and-pickaway-county-mrdd-justice-for-pickaway-county-adults-with-developmental-disabilities?recruiter=1177174512&utm_source=share_petition&utm_medium=facebook&utm_campaign=share_petition&recruited_by_id=9662d8b0-61d9-11eb-be07-9d60abe6d879&utm_content=fht-27087179-en-us%3A2&fbclid=IwAR09_Uzr2tA6VLhQ_PaOcuueNbBZgyhjzbYof8elYB–GfZ49NSWQorAZds
Currently over a hundred people have signed the petition, one of the letters sent out to parents is below