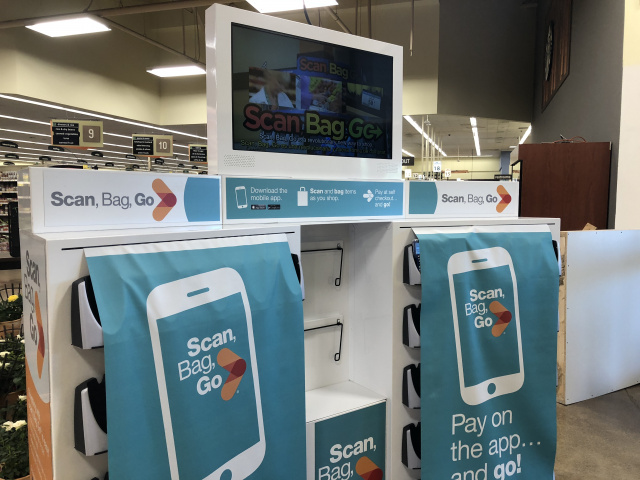 CIRCLEVILLE – Krogers unveiled its new scan and go feature today at Kroger, the kiosk with the scanning tool is located within the front door.
We are testing out the unit today, scan and go will be a available feature next week.  You won't need to use the scan tool if you have the app on your phone, the difference is the app on your phone will let you scan, load and walk out the door without stopping at that register at all.  The tool will have you stop at the quick scan location return the tool and pay, said Kroger management.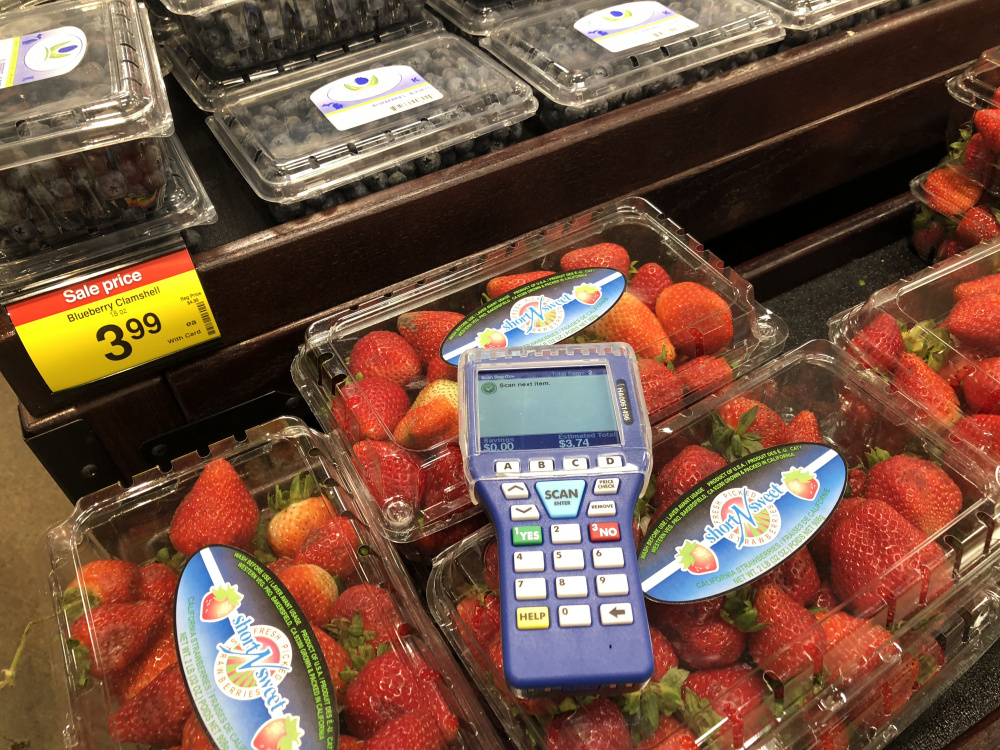 Sciotopost did a story on the Scan, bag and go earlier this month and one of the complains was this was taking jobs away.  Kroger management said, " we will have one person as a door greeter now that will help assist people in operation of the scan, go feature.  We will also have someone to assist people in the produce department for scan and go so we have moved employees around not replaced them."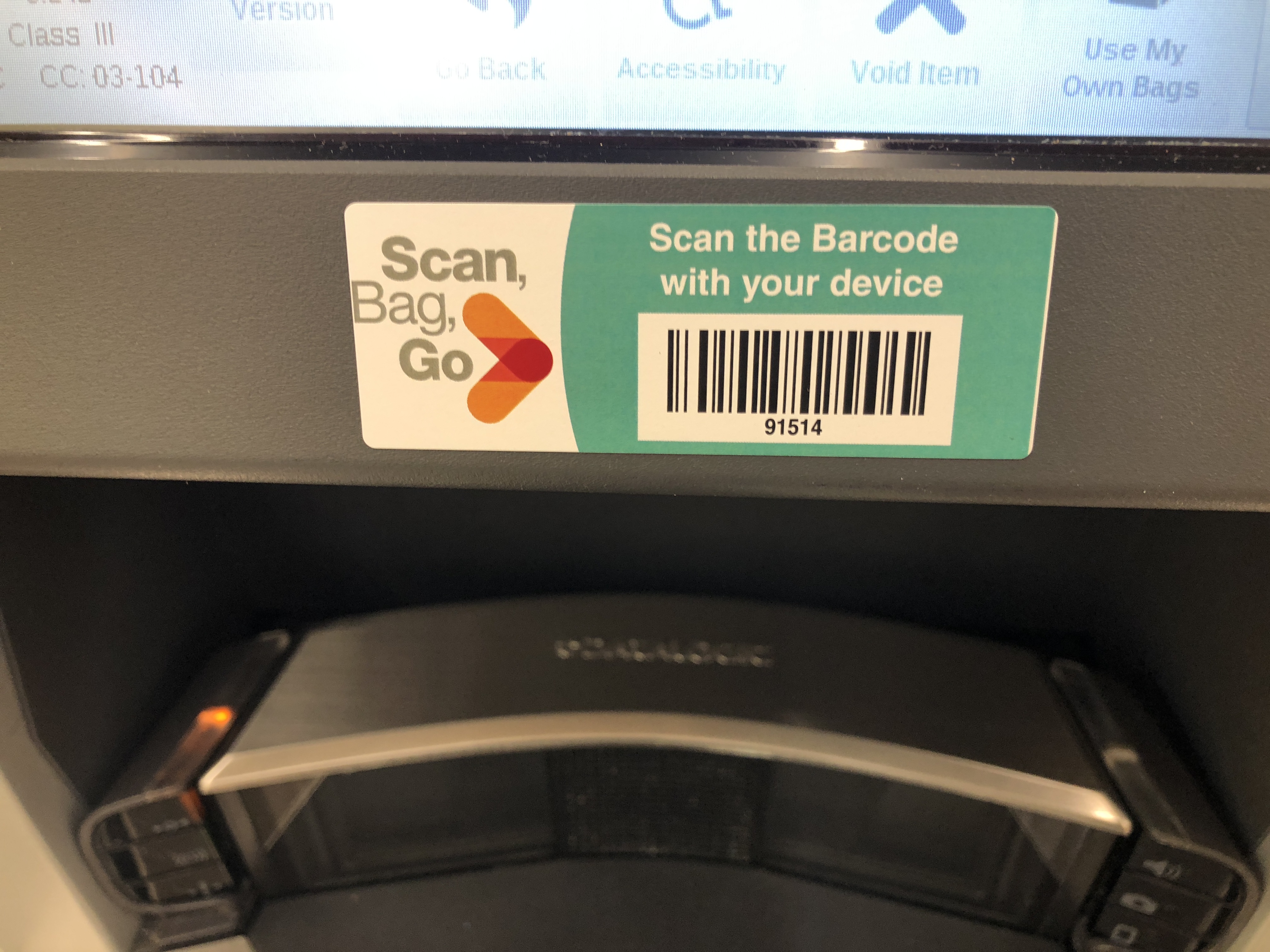 Another feature that Kroger is unvailing soon is the Clicklist option thats accessible on your Kroger app that lets Kroger employees do the shopping for you, then you pick it up when you arrive.   "We have to staff for those new jobs now also, said Kroger Management.

"Scan, Bag, Go" feature, will allow shoppers to use a scanner to scan and bag items while they are shopping, allowing them to skip the checkout line almost entirely, if using your phone you can skip the check out completely. As of January 2018, only 400 Kroger's locations had the feature, which is less than 25% of all locations.  The app is available on iPhone and Android users, they also feature a handheld device available at the store for non-smartphone users.
Other new features at the store will include new produce cases, a new "Meat Island", and a "Seafood Island" as well.
Although there are many planned renovations, the addition of a Starbucks coffee shop may be chief among them, as the grocer will be hosting the counties' first franchise of America's most popular brewer.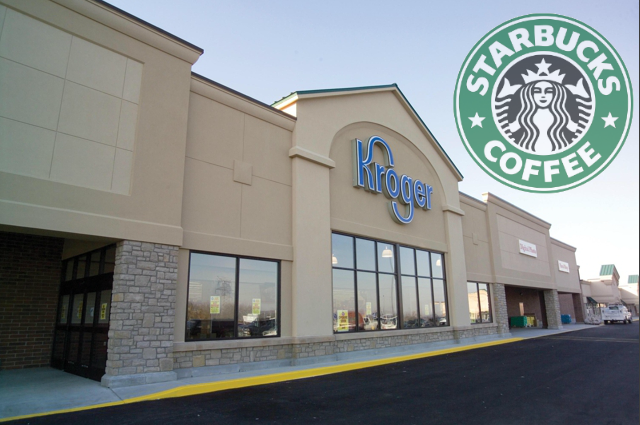 Other areas, as per Amy McCormick, will also be renovated, including the Sushi bar, Bakery and Deli Cases, Meat & Seafood Cases, the Pharmacy Counseling Area, and finally the restrooms.