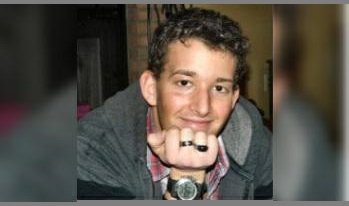 Justin Michael Styers, age 29, went to be with his Lord and Savior on January 22, 2018. Justin was born on November 10, 1988 in Chillicothe Ohio, and was a fun loving child with a very inquisitive nature. He had a thirst for knowledge that would carry on throughout his life, including one special occasion where he ended up in the School's ventilation system as a child. Justin graduated from Circleville High School in 2007, and went on to get his Bachelor's Degree from Ohio University Lancaster in Healthcare Administration. He completed an internship with Berger Hospital, afterwards working at The James at OSU as a patient care advocate. Justin had a contagious laugh that could light up a room, and loved to play beautiful piano for his grandmother. He enjoyed gaming, and would participate in game groups in town. He loved hiking in nature, especially going to Hargus Lake with his mother. Justin also had a love for Manatees, which is fitting as they are so friendly and gentle, as he was. He would do anything for anyone, was an excellent listener and confidant, and lived as a wonderful example of Jesus and his love. He enjoyed worship at his church, Northridge Church of Christ. Justin was a one of a kind young man who will be missed dearly by all who knew him.
Justin has joined in heaven his grandfathers Fred Styers and Tom Ward; his grandmother Gay Ward, and his beloved dog Tucker.
Left to mourn his passing is his mother and best friend, Melissa Styers; his loving father David Ward; his grandmother Nancy Styers; his uncle Fred (Kim) Styers; his cousins Tanner, Allie and Jay Styers; his special Aunt Jaymi Brumfield; as well as many, many friends.
Visitation will be held on Sunday, January 28th at Defenbaugh-Wise-Schoedinger Funeral Home, located at 151 East Main Street Circleville, from 2 to 5pm, as well as an hour prior to his service. Justin's funeral service will be held on Monday, January 29th at the funeral home, 11am with Pastor Michael Cottle officiating. Burial will follow at Forest Cemetery. In lieu of flowers, the family asks that in Justin's memory donations be made to The Save the Manatee Club, 500 North Maitland Ave Ste. 210, Maitland, FL 32751.