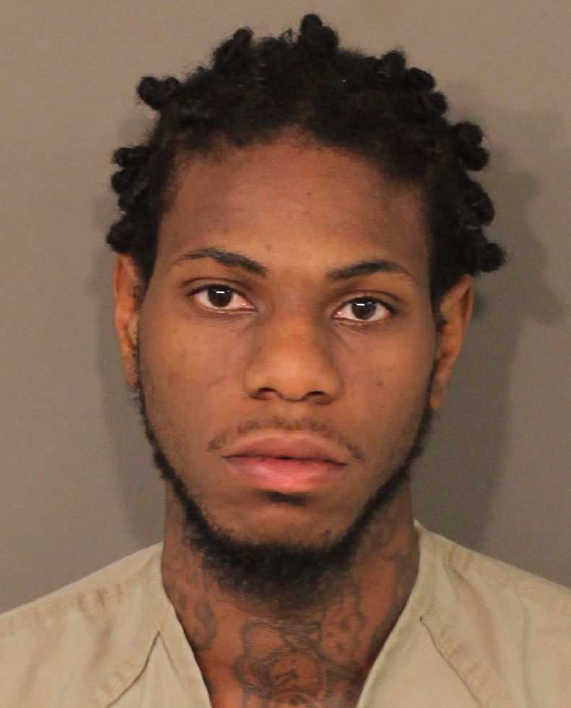 COLUMBUS, Ohio – The first of 19 Columbus men charged federally as being associated with a local Crips gang has pleaded guilty. The men were indicted in September 2018 and charged in a racketeering conspiracy that includes five murders, multiple attempted murders and other violent and drug-trafficking crimes.
Dominique Bryant, 26, of Columbus, pleaded guilty to one count of participating in the racketeering conspiracy.

Benjamin C. Glassman, United States Attorney for the Southern District of Ohio, Trevor Velinor, Special Agent in Charge, Bureau of Alcohol, Tobacco, Firearms and Explosives (ATF), Todd Wickerham, Special Agent in Charge, Federal Bureau of Investigation (FBI), Cincinnati Division, Columbus Police Chief Kim Jacobs, United States Marshal Pete Tobin and Franklin County Prosecutor Ron O'Brien announced the plea entered into today before U.S. District Judge Michael H. Watson.
According to court documents, Bryant and co-defendants are members and associates of the Trevitt and Atcheson Crips gang known as T&A.
The gang derived its name from Trevitt and Atcheson streets in the King-Lincoln District of Columbus, where its members predominantly reside.

The boundaries of the gang's territory are marked by Mt. Vernon Avenue to the south, Leonard Avenue to the north, Taylor Avenue to the east and St. Clair Avenue to the west.
Beginning in June 2010, T&A members and associates conspired in a racketeering enterprise and engaged in murders, attempted murders, drug trafficking, firearms trafficking, witness tampering, robbery, assault and other crimes.
The gang controlled the neighborhood through intimidation, fear and violence. Gang members were expected to retaliate with acts of violence when their members and associates were disrespected, threatened, intimidated or subjected to acts of violence.
Specifically, co-conspirators are charged with 5 murders:
*Franky Tention on July 1, 2012, the area of 431 Ellison St;
*William Moore on March 15, 2013;
*Marvin Ector on December 23, 2013, on East 5th Ave;
*Quincy Story on January 24, 2015;
*Deaonte Fisher on March 4, 2016.
As part of his plea, Bryant admitted to shooting members of the rival gang Poindexter Thug Life "PTL" on June 12, 2014 at Beatty Park Recreation Center.
On December 5, 2014, Bryant retaliated against members of the Milo Bloods street gang (after a drive-by shooting of Bryant's sister's house on Atcheson Street) by shooting at a vehicle containing members of the Bloods gang.
Bryant also admitted to robbing four individuals at gunpoint on May 14, 2015.

Others charged in this case include:
Name Also Known As Age
Charles Carson 23
Jonathan Dantzler Jesus 26
Terrell Hansard T Body 21
Andrew Harris Drip 30
Eric Henderson, Jr. Lil Go, Little E 19
Eric Henderson, Sr. Easy 39
Michael Henderson Bang 20
Steve Henderson, Jr. Big Go, Tana 25
Brandon Martin Gunner 26
Lee Devine McCrae Capone 22
Shawn Nelms Mook 25
Terrance Pyfrom Tee 21
Donovan Reed Don Don 26
Deswan Robinson Dezzy 25
Thomas Seals Bhomo 24
Derrick Thornton Fresh 29
Marcus Walton Ox, Wax 35
Michael Watson Sossa 25
U.S. Attorney Glassman commended the investigation of this case by ATF, FBI and Columbus Police, as well as Assistant United States Attorneys David M. DeVillers, Kevin W. Kelley and Noah R. Litton, who are prosecuting the case.