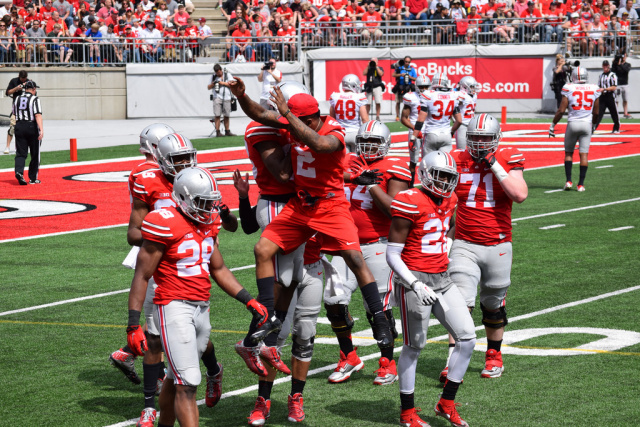 COLUMBUS – Ohio State Buckeyes reach the impressive 900 victory mark last weekend September 8,2018.  With this victory over the Rutgers Scarlet Knights 52-3 it sets a milestone only only few teams has crossed.
A quote obtained by News.osu says, "Nine hundred wins in Ohio State football history – it's humbling to be part of a tradition like that. To see our student section out there, to all the Buckeye Nation coming out to a game like this in the rain in the fourth quarter, the student section on both sides is going crazy, chanting and they're staying in there having a blast," acting head coach Ryan Day said following the game. "Again, really honored to be representing such a great university and a great football tradition."

To celebrate the milestone Ohio State Players gathered together arm and arm and sung Carmen Ohio.  This was captured on 360 video, check it out.