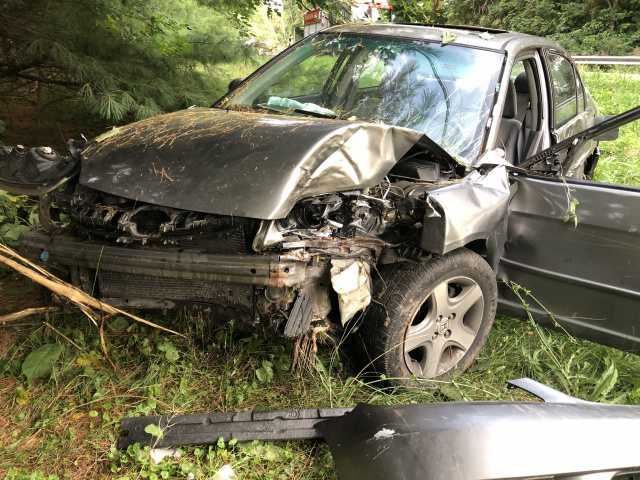 PICKAWAY – An accident occurred last night August 9, around 7 pm on Walnut Creek Road in Pickaway County.  According to Pickaway County Sheriffs on location, the Grey Honda Civic was driving south on Walnut Creek Pike when the driver (Dad) lost control of the vehicle.  The vehicle went off the right side of the road, then the driver overcompensated, went left of center and off the left side of the roadway striking several trees head-on.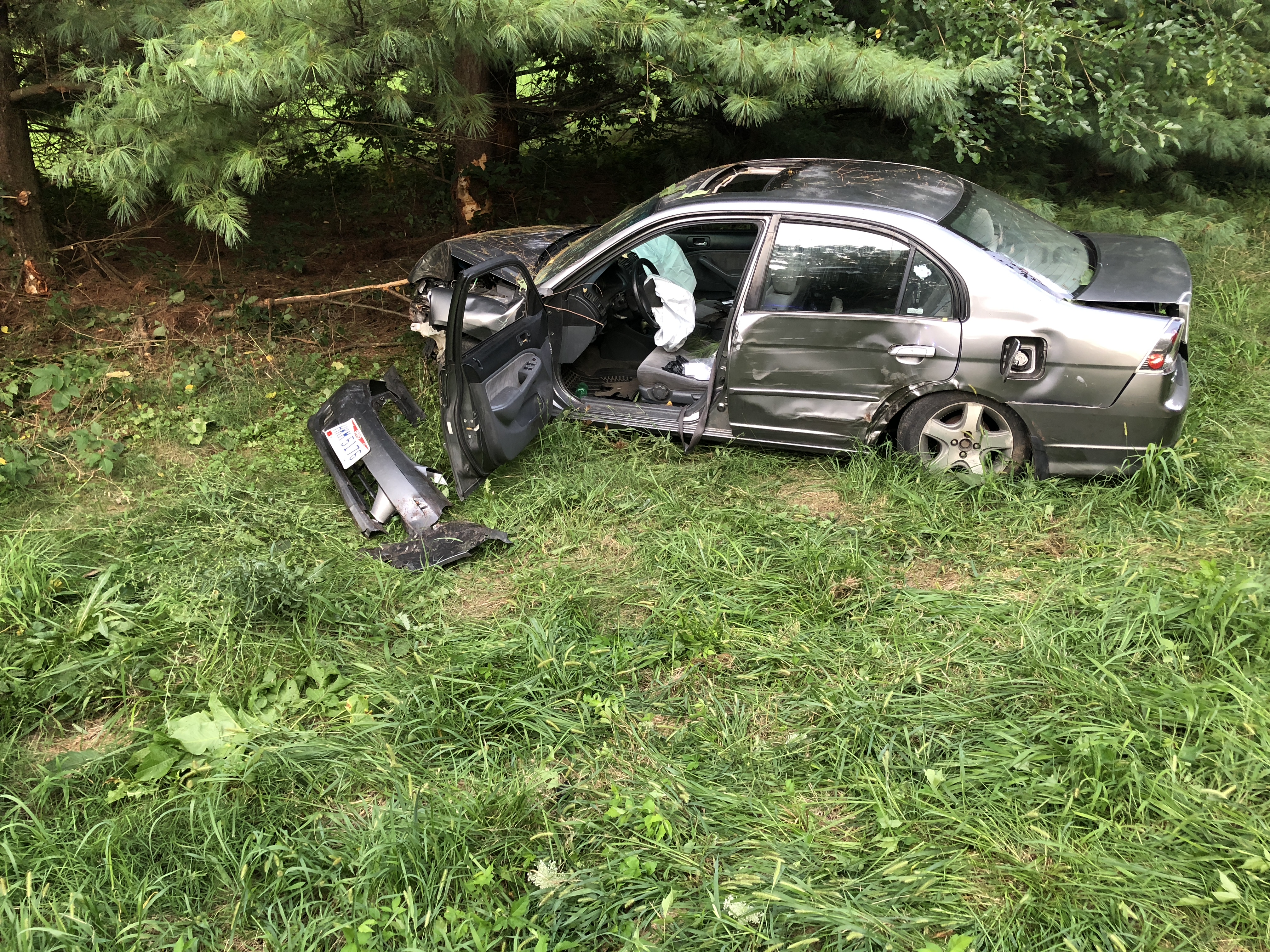 A witness said he heard, "I heard squealing, a loud crash, then children screaming and crying for help.  He told me that with all that noise he was sure there was more than one car involved, but according to Sheriff and the driver, it was a single vehicle accident.
All occupants were injured, an 11-year-old who according to the Sheriff and by a witness at the scene of not wearing her seat belt, had the worst injuries and was transported to Children's Hospital.  An 8-year-old boy was transported to Children's along with another child that I do not have an age.  Dad (driver) was transported to Grant.  All were transported with non-life threatening injuries by Harrison Township EMS.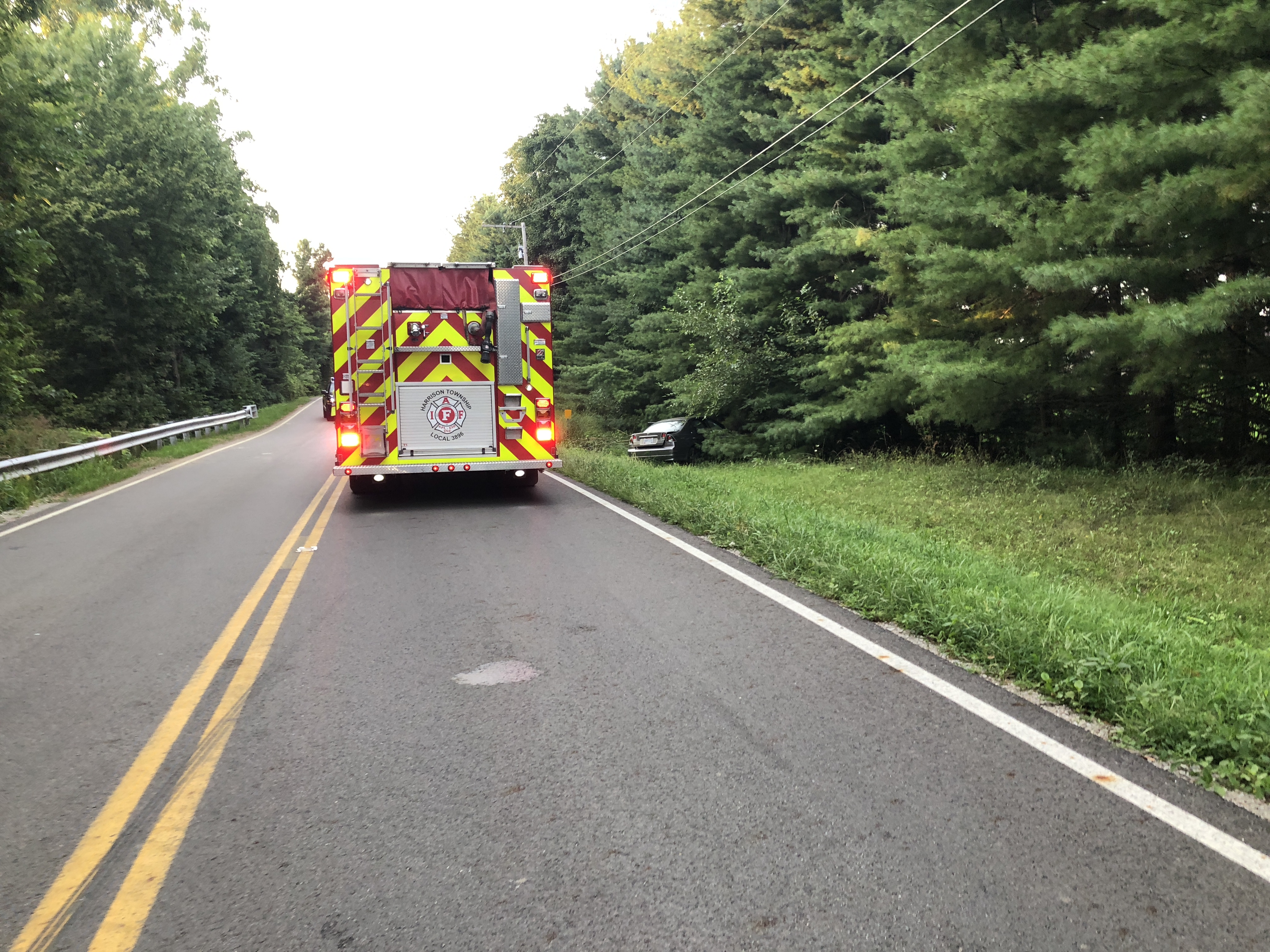 Pickaway County Sheriff and Harrison Township were on scene. Walnut Creek Pike Between 752 and Saint Paul Rd was shut down for about an hour and a half.