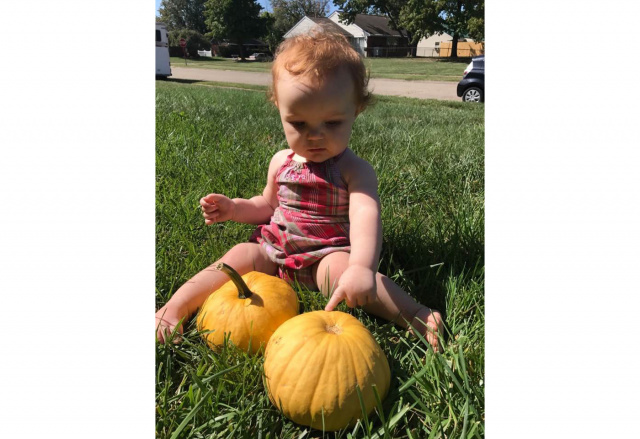 What makes a One-In-48,627,125 Baby?
Three things make up this event: an anniversary, and two baby births of different years. What they have in common is that they are all on the same day. Jon and Carrie Hogue were married on September 29, 2001; never would they expect the events that special day would unfold. When we asked why she decided to be married in September, Carrie told us that, "It was a special month for her family – two other sisters were married in September also."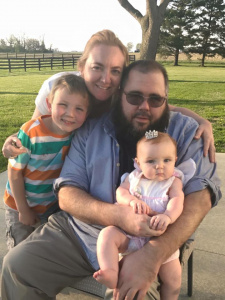 She told us, "That when she was pregnant for Robert, the couples oldest son, they gave her a due date on October 3."  That is not what happened, though; Robert had a better idea as her water broke on the day before the couples' 8th anniversary and had Robert after 19 hours of labor on the 29th.
- Advertisement -
Fast forward to 2016, Carrie now pregnant with their second child Cara, also just as difficult pregnancy, past her due date by several weeks. Carrie was induced on the 28th, but Cara was determined to share her birthday with the family.  Robert insisted that Mom have a C-section early, "so he didn't have to share his birthday with his sister." After hours of labor Cara was born on the 29th via C-section also.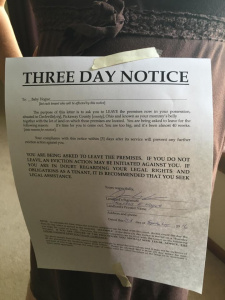 The chances of a family having two children born on the same day and an anniversary are quite large.  Calculated at 1/365 by 1/365 by 1/365 not including leap years.  The number gets pretty huge at a 1/48,627,125 chance that three events fall on the same day randomly.  Making the statement "One in a million baby" quite true.
- Advertisement -