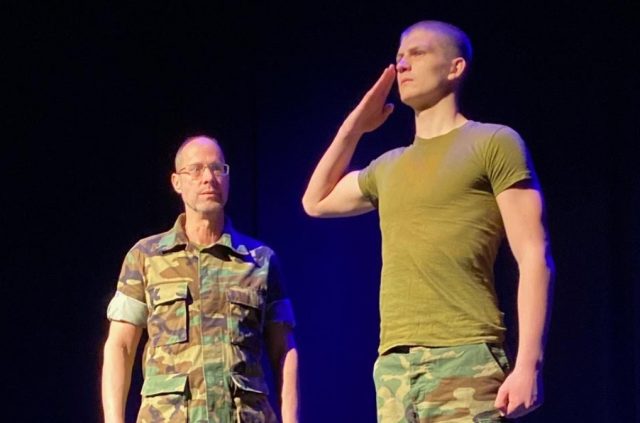 March 21st, 2023, Circleville, Ohio – Roundtown Players Theatre is bringing a bit of the big screen to Circleville with the original stage production of A Few Good Men. 
The play will premiere this Thursday night at 7:00 pm with a free show for military veterans. The veteran's night performance is also open to the public with discounted general admission tickets. The opening night will be followed by shows on Friday, March 24th, and Saturday, March 25th at 7:00 pm followed by a Sunday, March 26th matinee at 2 pm. The theatre will wrap the production on the following weekend with two final performances on Friday, March 31st, and Saturday, April 1st, both at 7:00 pm.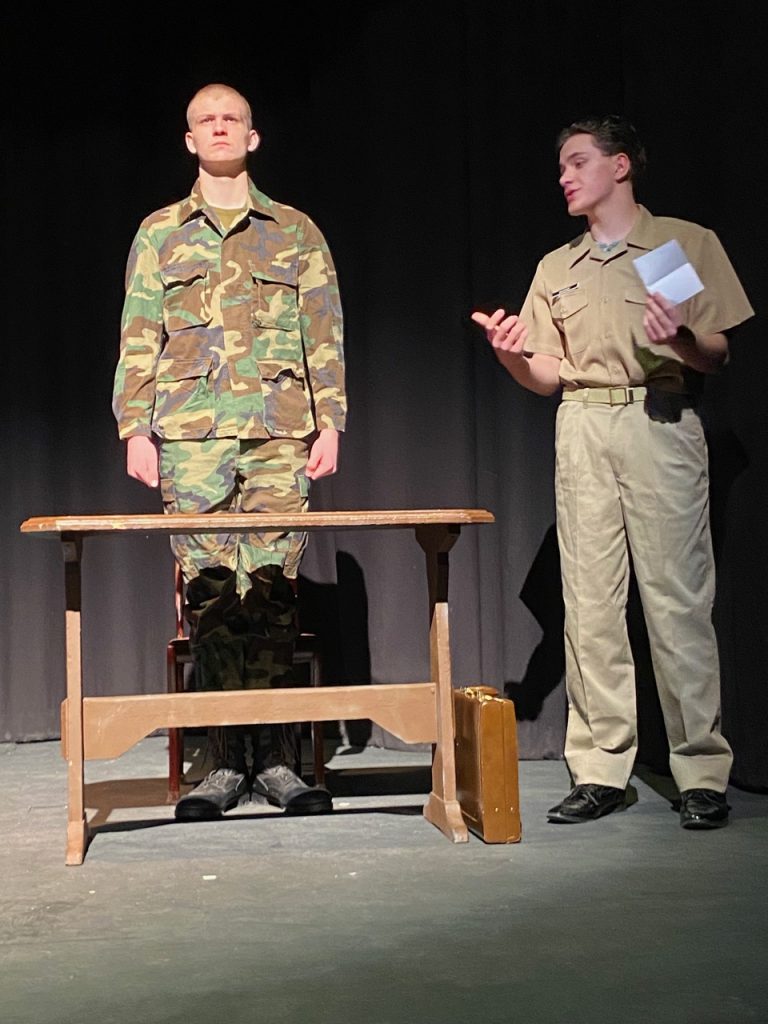 The local cast includes the talents of Jonathan Bauman, Grace Bennett, Trey Bigam, Letrea Fowlkes, Ka Feola, Geoffrey Funkhouser, TinaMarie Guilfoyle, Bekah Jenkins, Arron Kerns, Jimmy Laux, Elayna Locke, James Major, Harrison Mohr, Lori Mohr, Isaiah Serra, and Rachel Thompson, with the added voice talents of Preston Nichols.
This production is directed by Christopher Bowen, who is a Pickaway County resident and Armed Forces veteran, with Maddy McCain as Assistant Director, and costume design by Ashton Hines. Sound and technical direction are led by Steven Johnson with Drew Beale and Olivia Layton assisting.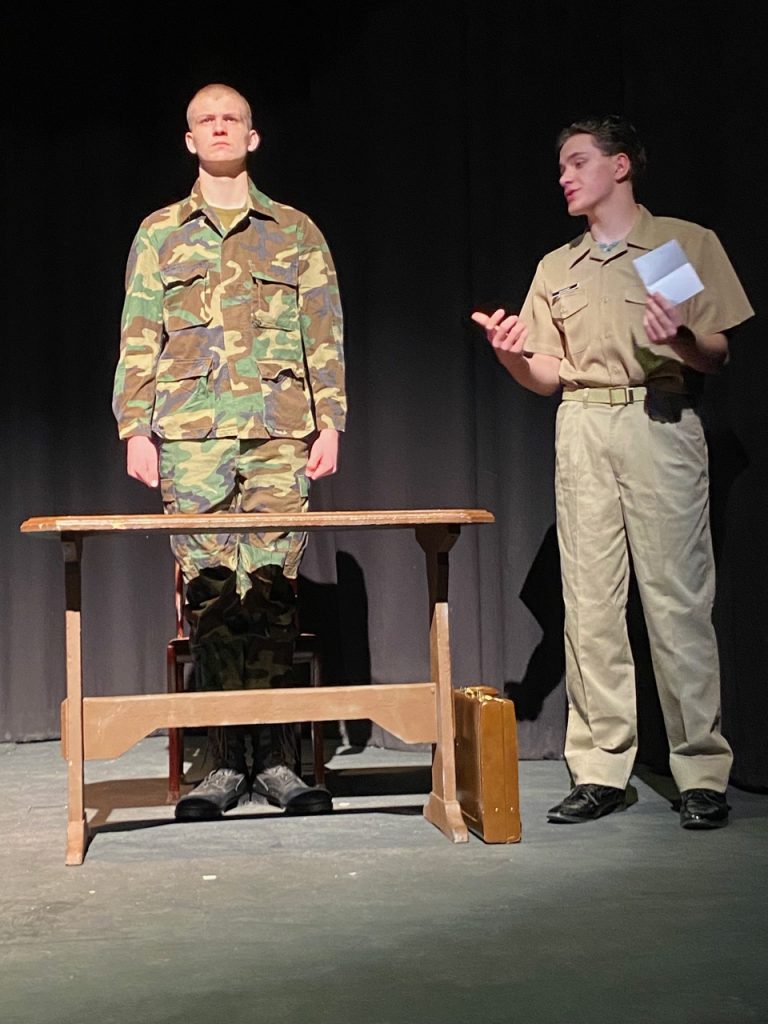 A Few Good Men started as a Broadway production and was adapted by Aaron Sorkin into a screenplay in 1992. After the success of the film, Sorkin went back and rewrote the play to better reflect the movie so audiences would find more similarities between the two mediums.
Lori Mohr, who portrays Joanne Galloway, said "From working with old friends and making new friends, this has been everything I thought it would be and more!"
Colonel Nathan R. Jessep is played by James Major, a Mason, Ohio resident, who had this to say: "It has been an honor and privilege to play Colonel Jessep with Roundtown Players. Playing such an iconic role has been a dream come true, he is one of my favorite characters!"
"Playing Kaffee has been a challenge. He's such a flawed character, but the growth he shows throughout the play is inspiring." said Isaiah Serra, who plays Lt. Daniel Kaffee, the lead lawyer for the defense that was portrayed by Tom Cruise in the film.
Roundtown Players Theatre is located in downtown Circleville at 165 East Main St. Tickets can be purchased online in advance or in person at the box office beginning 30 minutes before each show.
Performance Dates: March 23rd, 24th, 25th, 26th, 31st, and April 1st, 2023 All Shows start at 7:00 pm except Sunday, March 26th at 2:00 pm.