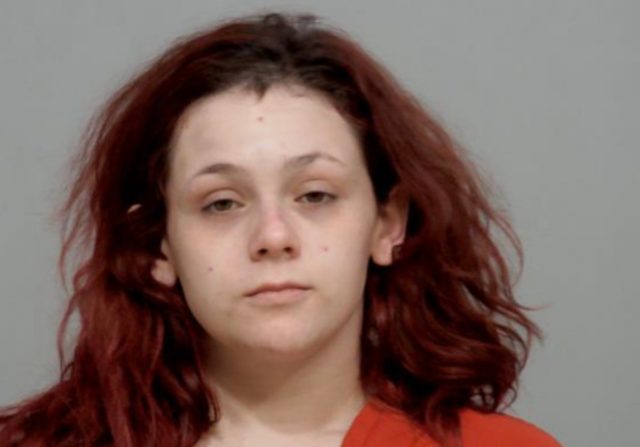 CIRCLEVILLE – A woman was arrested after being harrasive in Big Lots and attempted theft last week.
Accoridng to the Circleville Police department on 3/24/2022 I was dispatched to Big Lots on an active theft, when they arrived the store manager told police that the woman had been, "acting strange and had threatened two other customers." He also told police that he suspected her of theft.
The woman was still in the back of the store when police arrived when they questioned her. Police proceeded to the rear of the store and located the female identified as Felicity Taylor. Felicity was advised that she needed to leave the store. Felicity was asked if she had anything of the stores in her bag. Felicity replied yes and then removed some items from her bag.
Felicity was then asked again to make sure all items were out of her purse. Felicity paused for a moment and then opened the bag again and placed several more large items on the shelf.

Felicity was then escorted out of the store. Felicity was detained and it was determined that Felicity would be arrested for the attempted theft.

A search of the bag was conducted and Felicity had stolen a cup from big lots. Two syringes were also located in her bag along with burnt foil. Felicity was read her Miranda warning and stated she forgot the syringes
were in her bag and that she used a few days ago.

Probation arrived and Felicity stated that she had some Fentanyl in the driver's side of the vehicle near the center console where it was found.
Felicity Taylor was charged with
Theft M-1
Poss. Drug Abuse Instruments M-2
Poss. of Drugs F-5
Probation Violation