Company Announces New Leadership for Operations
WillowWood announced new leadership for its operating team to advance the company's operations and manufacturing capabilities.  Heather Ferguson PhD, MBA, has joined the company as the new vice president of operations, effective July 1, 2019. Daniel Rubin, currently executive vice president, was appointed chief operating officer (COO), effective June 1, 2019, coinciding with the investment recently made by DW Healthcare Partners.
Ferguson has extensive experience in manufacturing, quality and compliance in medical devices and nutrition through her prior work at Cardinal Health and Abbott Laboratories.  She has worked internationally as well on the integration of newly acquired manufacturing facilities.
"I enjoy leading change because it is essential to the success of individuals and the business," shared Ferguson. "Finding that sweet spot where people can perform their best, and also deliver what the business needs is critical to success. My goal is to help WillowWood deliver the changes necessary to reach world class operations. To me that means safely producing quality products that we all believe in. Growing our capabilities in manufacturing means we can grow our market share, our distribution, and ultimately, our reach to support more amputees, therefore allowing us to level the playing field even more!"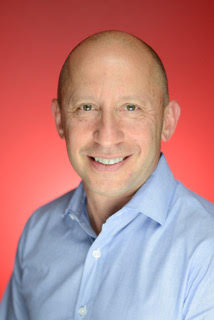 Daniel Rubin as the newly appointed COO will champion the principles of operational excellence across all functions of WillowWood while emphasizing the impact team members can have on fulfilling clinical customer needs to ensure better outcomes.
"During its 112 years WillowWood has continually adapted its manufacturing practices to incorporate new technology, production processes, and advanced raw materials in response to expanded product offerings and business practices," observed Rubin. "With the recent investment in WillowWood by DW Healthcare Partners, we are entering a new growth phase. Our team, especially with the addition of Heather, welcomes new opportunities for development as it means we'll become a stronger partner for clinicians as they serve the amputee population."
About WillowWood
WillowWood is an industry leader in the design, manufacturing, and distribution of prosthetic products and services, including the Alpha® family of liners, elevated vacuum, and OMEGA® software.  Headquartered in Mount Sterling, Ohio, WillowWood also has a location in Salt Lake City, Utah, and has a network of over 20 global distribution partners. For more information about WillowWood and its products and services, visit www.willowwoodco.com.