LANCASTER – A well known corner and vacant lot of Lancaster will now finally have a use. Fairfield Homes has announced that they are in contract to acquire the site to construct approximately 100-one and two bedroom market rate apartments.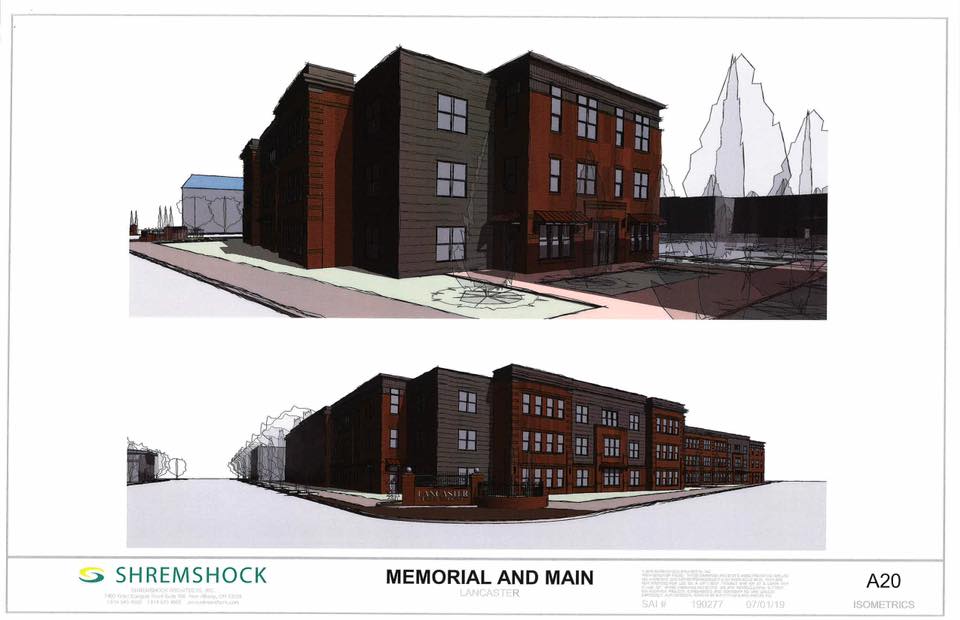 According to Mayor David Scheffler, "The wait is finally over. The long vacant lot at Main and Memorial will finally have a use. Construction plans have not been finalized, but the streetscape concept has been approved by the Lancaster Historic Commission."
According to the mayor every apartment complex in the city is at 100% occupancy.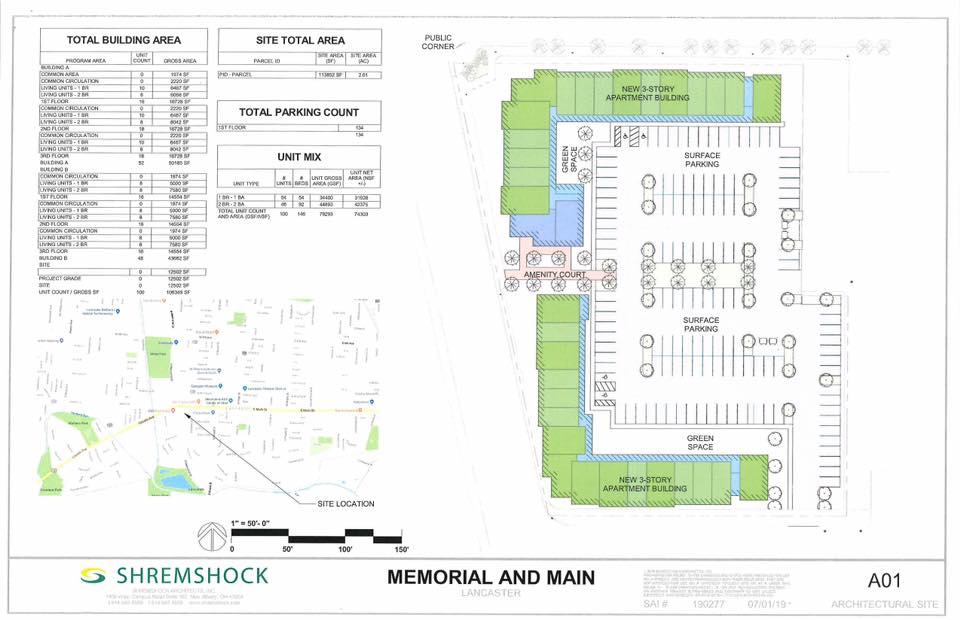 "It will also be a valuable economic development resource as such housing, in high demand by millennials, is key to attracting new jobs and skilled workers to the area."
Fairfield Homes builders is a local Lancaster company.
"After courting many Central Ohio developers we are very happy that a local company, Fairfield Homes, will keep construction dollars and wages in Lancaster. A big thank you is due to the Wagenbrenner Company owners for their assistance in making this project a reality."
No word on when construction will begin but some paperwork has already been completed.