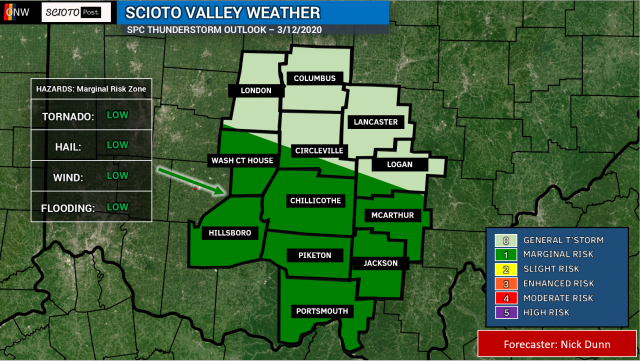 OHIO — Well, we know with the warmer weather recently that thunderstorms were bound to return to the region. The risk of thunderstorms returns Thursday Night into Friday Morning. Right now, the Storm Prediction Center has portions of the Scioto Post Area under a Marginal Risk of severe weather. This means that isolated severe weather is possible. Right now, the risk of any severe weather is LOW. The main risks would be isolated instances of hail damaging winds, or heavy rainfall. Tornadoes are not looking likely, but the risk is always non-zero with any severe weather setup.
TIMING — Right now the timing is not very favorable for severe weather development, but we are watching between 9PM Thursday and 4AM Friday for the potential of severe weather. This again does not look like a significant or widespread event, but be on guard for severe weather! Have multiple ways to receive warnings. Below are model simulated radar images for 8PM-3AM.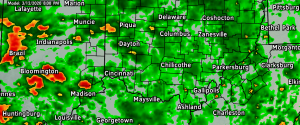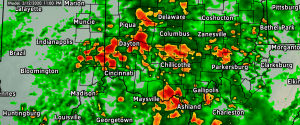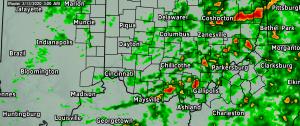 KNOW YOUR SEVERE RISK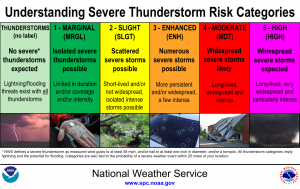 Often times, many get confused by "Marginal" or "Slight" risks of severe weather, or simply do not understand. Knowing your risk can help you prepare for severe weather and can make communication for us easier!