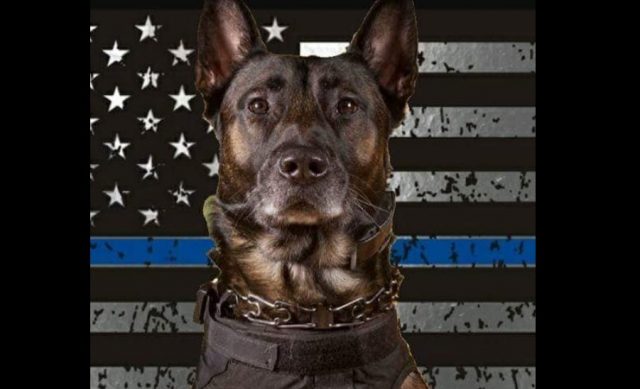 WAVERLY – A Southern Ohio police department is morning the loss of a K9 this morning
Sergeant K9 Gold, a long-time dual-purpose working K9 assigned to the Waverly Police department was a eleven-year-old Belgian Malinois passed at Ohio MedVet on Saturday morning, January 28th, 2023, with his handler Sergeant Taylor and family along with Chief Winfield.
Sergeant K9 Gold began his career with the Pike County Sheriff's Office in 2013 and transferred to the Waverly Police Department in 2016. Sergeant K9 Gold was born in France on October 27th, 2011, and was trained in tracking, article searches, handler protection, building searches, narcotic detection, and criminal apprehension through Storm Dog Tactical K9. Sergeant K9 Gold, throughout his career, assisted multiple agencies, countless drug seizures, evidence location, and apprehensions of fleeing suspects.
K9 Gold was pivotal in helping the area and assisting in law enforcement.
The community will be notified via Sergeant K9 Gold's Facebook page and the Waverly Police Department Facebook page of the date and time when Sergeant Taylor and family will bring Sergeant K9 Gold home.