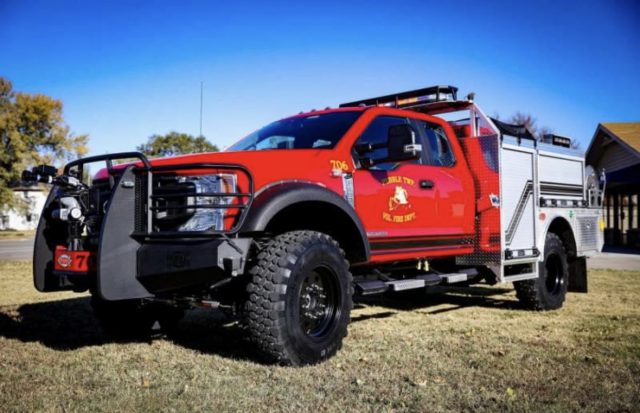 Waverly – Pebble Township Fire Department announced recently that they have been approved for a Federal grant that will replace their aging equipment
The Assistance to Firefighters Grants (AFG) program is designed to enhance the health and safety of public and firefighting personnel and to provide support for emergency responders regarding fire, medical, and all-hazard events. 
The program aims at replacing antiquated equipment and take it out of service.

"We are ECSTATIC, to say the least, to announce that we have been awarded a FY2020 Assistance to Firefighters Grant from FEMA, in the amount of $409,523!!! This grant will allow us to replace our current unsafe tanker from service and replace it with a brand new, custom built tanker, with very little money out of pocket," said the department
Our thanks go out to Mickey Smith and the rest of the folks at Ohio First Responder Grants, LLC. This is the 3rd grant, and 2nd vehicle acquisition, that OFRG has helped us secure.
We look forward to taking delivery of our BRAND NEW tanker hopefully sometime in 2022!!