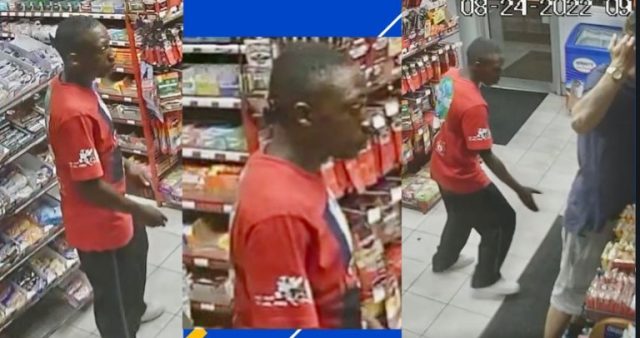 COLUMBUS – A man is wanted after stealing a gun right out of someone's pocket in Columbus
Columbus Police released the photo on Tuesday with a report that on August 24, 2022 at 9:52 p.m., this suspect entered a gas station in the 600 block of E. Hudson St.

The victim was standing at the counter when the suspect reached into the victim's pocket and stole a handgun. The suspect then fled on foot.
Anyone with information about this suspect's identity is asked to contact Det. Miles at 614-645-2090 / [email protected] or Central Ohio Crime Stoppers at 614-461-TIPS.