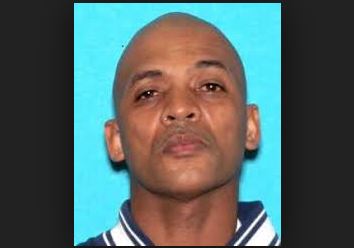 DETROIT MICHIGAN – One of America's most wanted human traffickers was arrested at the Victory Inn today, Thursday August 1st 2019. Tone, AKA Darrick Bell was arrested as nearly 200 law enforcement officers descended onto the location, arresting Tone along with five other defendants. According to local reports, he heavily altered his appearance in an attempt to evade law enforcement, including a beard, added weight, and other changes.
Police were tipped off from multiple sources that Bell had been enslaving women at the Victory Inn, leading to the arrest ending the manhunt. He had previously been wanted in one murder and arrested for six felonies.
The original Most Wanted report by ICE is as follows:
"Special agents with U.S. Immigration and Customs Enforcement's (ICE) Homeland Security Investigations (HSI) announced today that the accused leader of a sophisticated human trafficking and narcotics distribution operation in Detroit was added to HSI's Most Wanted.
Darrick Bell, 48, aka Tone or Ghost, a U.S. citizen, is the subject of a months-long manhunt, following the takedown of a large-scale human trafficking operation.
Bell and five other defendants were charged in a 9-count indictment with trafficking in persons, forced labor, drug trafficking, money laundering, extortion collection and conspiracy, among other charges. He allegedly absconded before nearly 200 law enforcement personnel descended on the Victory Inn in Detroit Jan. 12, in one the largest human trafficking enforcement operations in the city's history. The sophisticated operation at the motel allegedly was manned by lookouts and armed enforcers.
According to court records, Bell came to the attention of HSI special agents in September 2016, when one of his alleged victims escaped and special agents later confirmed he was operating out of the Victory Inn, which was ordered shuttered by a Wayne County judge in March, citing it as a nuisance. In 2016, the Detroit Police logged more than 115 calls to the location for crimes such as shootings, aggravated assaults and two homicides allegedly linked to former motel guests.
The indictment alleges that Bell, along with his co-conspirators, formed and operated a massive human trafficking and narcotics distribution operation out of multiple rooms at the now-shuttered motel. The women were allegedly exploited and abused by forcing them – through threats, coercion and isolation – to work as commercial sex workers for the financial benefit of Bell and other defendants, while a broad range of illegal drugs were allegedly available in other parts of the motel.
The investigation revealed the women primarily lived at the motel, where it is alleged they were forced to perform commercial sex acts forced to turn over the proceeds to Bell and his associates. The indictment and other court papers allege that the women gave the co-conspirators 100 percent of their earnings.
"By adding Tone to the HSI Most Wanted List, we make the world a much smaller place for him to hide," said Steve Francis, HSI Detroit acting special agent in charge. "We're confident that Tone's capture will empower the survivors of his alleged acts, and embolden others who are facing similar circumstances to come forward, knowing that they will be fully supported and that their captors will face justice."
Bell is the primary defendant arrested in the ongoing probe and the seventh charged as a result of the investigation.
Tone is considered armed and dangerous. Member of the public should not try to apprehend him. Anyone with information should contact local law enforcement or the ICE Tip Line at 1-866-DHS-2-ICE,
The investigation is being conducted by the multiagency, HSI-led Michigan Human Trafficking and Transnational Crimes Task Force (MT3), housed out of the Taylor Police Department in Taylor, Michigan, and was provided critical support by the Detroit Police 4th Precinct's Special Operations Unit.
Warning:
Do not attempt to apprehend any subject. If you have information about the whereabouts of these fugitives, immediately contact your local U.S. Immigration and Customs Enforcement (ICE) office or call the national hotline at 1-866-DHS-2-ICE as soon as possible! "