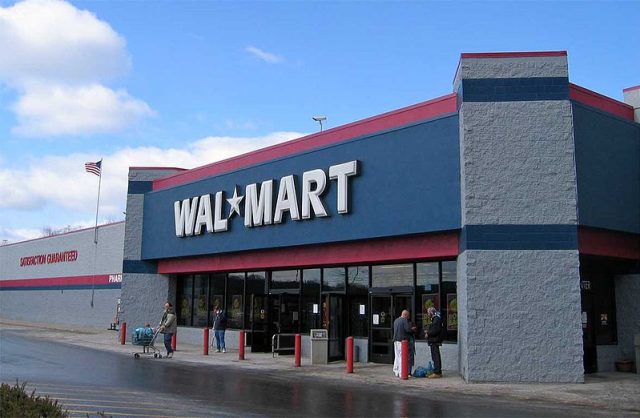 US – Walmart said Friday that people who are vaccinated will not have to wear a mask in their stores after CDC released new guidelines this week.
On Thursday the CDC said that people who are fully vaccinated against COVID-19 no longer need to wear masks or physically distance both indoors and outdoors. This is due to the low transmission rates between vaccinated people in others.
Definition of a fully vaccinated is two weeks after the last dose of the COVID vaccine. Due to weeks for body to give enough time to develop antibodies against the virus.
Walmart is the first large chain to follow the new CDC guidelines, Kroger and Giant Eagle still require the mask
According to Walmart, "fully vaccinated associates will not need to wear a mask at work starting Tuesday, May 18.
According to the CDC, it is safe for fully vaccinated people to stop wearing masks in most indoor and outdoor settings.
"Fully vaccinated" means it has been two weeks since a person received the second dose of Pfizer or Moderna or the single dose of Johnson & Johnson.
This applies to all facilities, including our stores, clubs, distribution centers, fulfillment centers and offices. We'll share more information next week with campus office associates.
Unvaccinated associates must still wear face coverings, per CDC guidance. We are also reviewing whether masks may still be required for certain job codes for health and sanitation purposes and will share additional guidance soon. Some associates may choose to continue to wear masks, and as part of our value of respect for the individual we should all support their right to do so.
Beginning today, vaccinated customers and members are welcome to shop without a mask, and we will continue to request that non-vaccinated customers and members wear face coverings in our stores and clubs. We will update the signage in our facilities to reflect this.
Masks will also continue to be required by some city and state ordinances, and we will follow those requirements. There may also be local conditions, regulatory changes or laws that affect our guidance. We will be communicating with your local store, club or facility management team as regulations change so they can keep you informed.