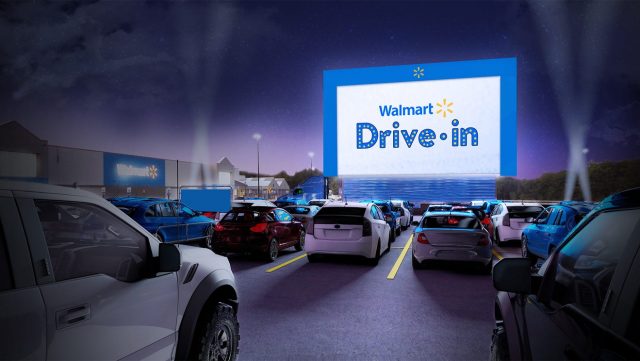 US – Walmart is converting 160 if its parking lots into movie theaters this summer the company announced on Wednesday.



The Tribeca Drive-in team will program the movies that will run starting in August to October.
"Walmart will roll out this red carpet experience in towns across the country for a combined 320 showings," says Walmart.
According to the press release the will have newer movies plus they will have guest appearances from filmmakers and celebrities.
Concessions will be able to be ordered online for curbside pick up, or delivered to vehicles.