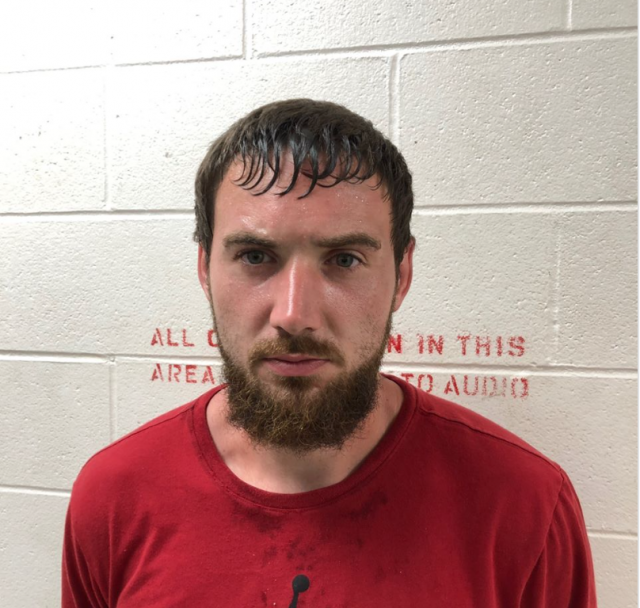 VINTON – On July 5, 2019, the Vinton County Sheriff's Office received a report of a fight at Lake Alma State Park campsite. Deputies arrived and mediated the situation after talking to several people involved. While dealing with the call, and individual informed the deputies that a male subject with a red shirt ran from the area before they arrived. Deputies found an individual matching the description inside the campground area. Deputies checked the individual for warrants and found that he had warrants out of Vinton County Common Pleas Court for Aggravated Possession of Drugs, Criminal Trespassing, and Disorderly Conduct. The individual, William Richard Anthony Fairchild age 26 of Sout Point Ohio, was taken into custody without incident and taken to the South Eastern Ohio Regional Jail on his warrants.
**As always, all suspects and arrestees are innocent until proven guilty in a Court of Law**
This investigation was handled by Deputies Lewis Dundon and Nick Appleman.