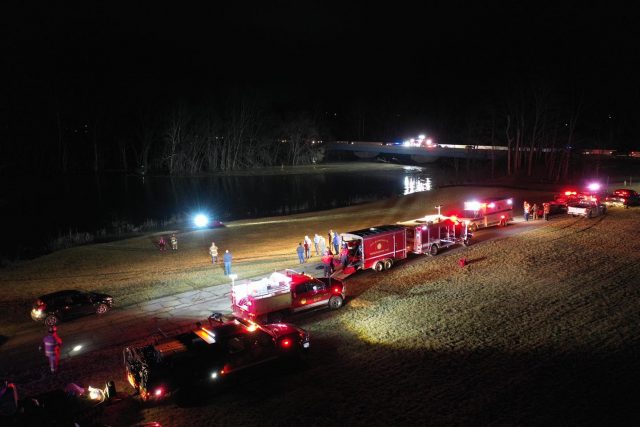 PIKETON – Emergency crews battled for hours to save a person from the swift icey waters of the Scioto river last night in Scioto County.
According to first responders just after 6 pm last night several fire departments were dispatched to the Scioto River in the area of Lucasville Ohio for reports of three people who had been hunting for beaver one who had been in a kayak and it overturned into the icy waters. A 21-year old was caught in the river and found safety on a log and needed rescue.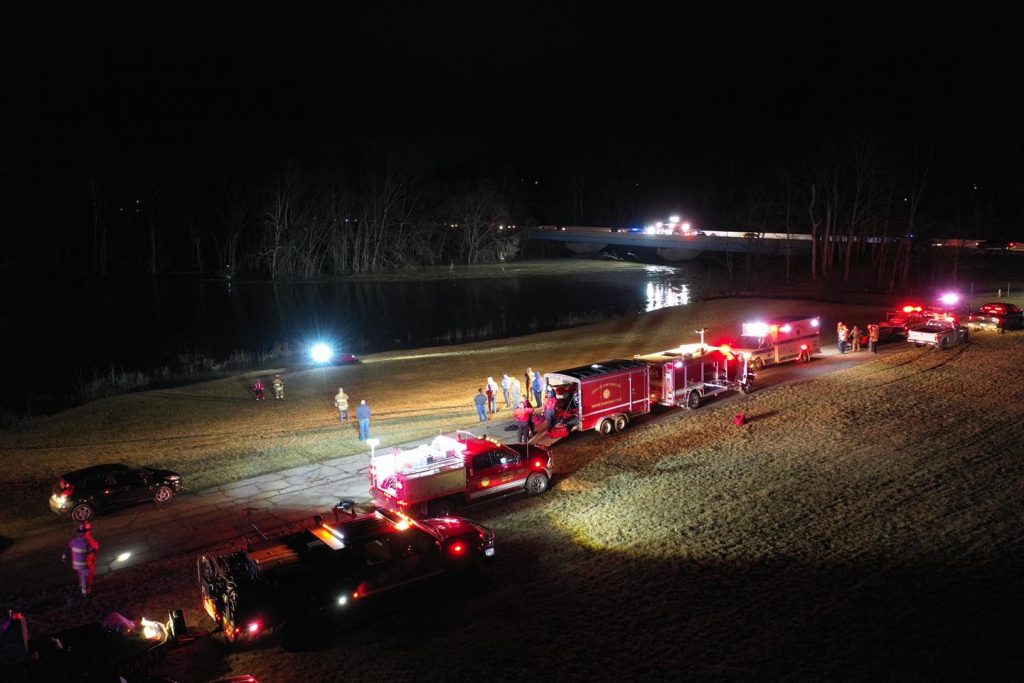 Fire departments used drone technology to find and keep an eye on the person in the water, and determine the best method for rescue. During the almost six-hour rescue, several attempts were made to save the person and failed because of the swift high-speed current in the area.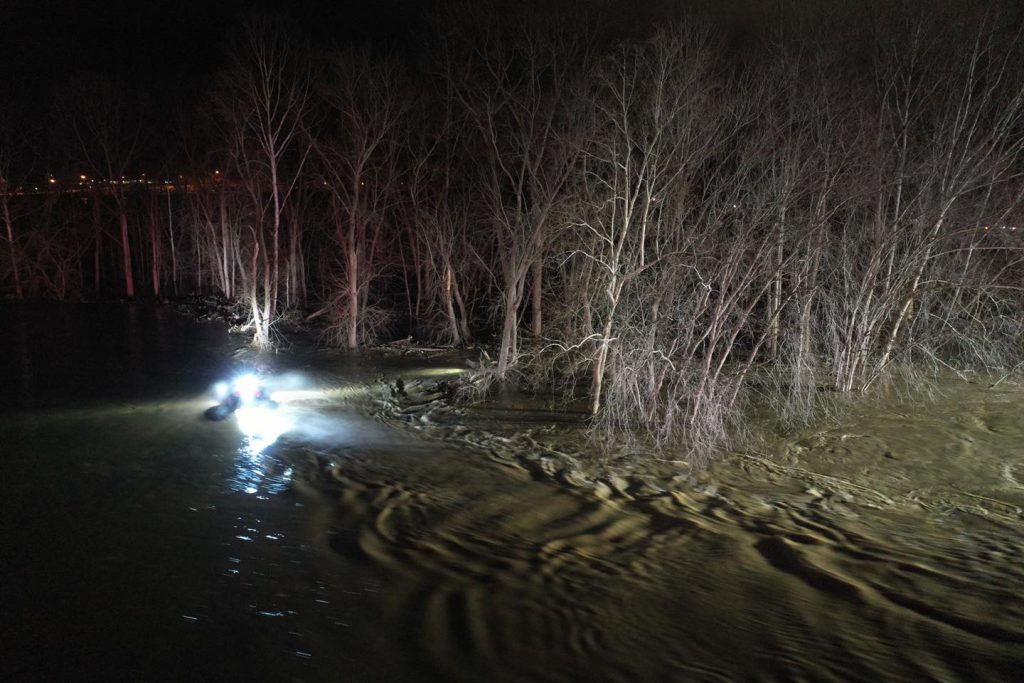 At approximately 11:30 pm, the Ohio Division of Natural Resources with support from the Portsmouth Water Rescue Unit deployed their jet boat in an attempt to battle the current. At approximately 12:00 am, rescue efforts were successful and the individual was safely delivered into the care of EMS crews.
Two other people that were involved and were juveniles were not hurt.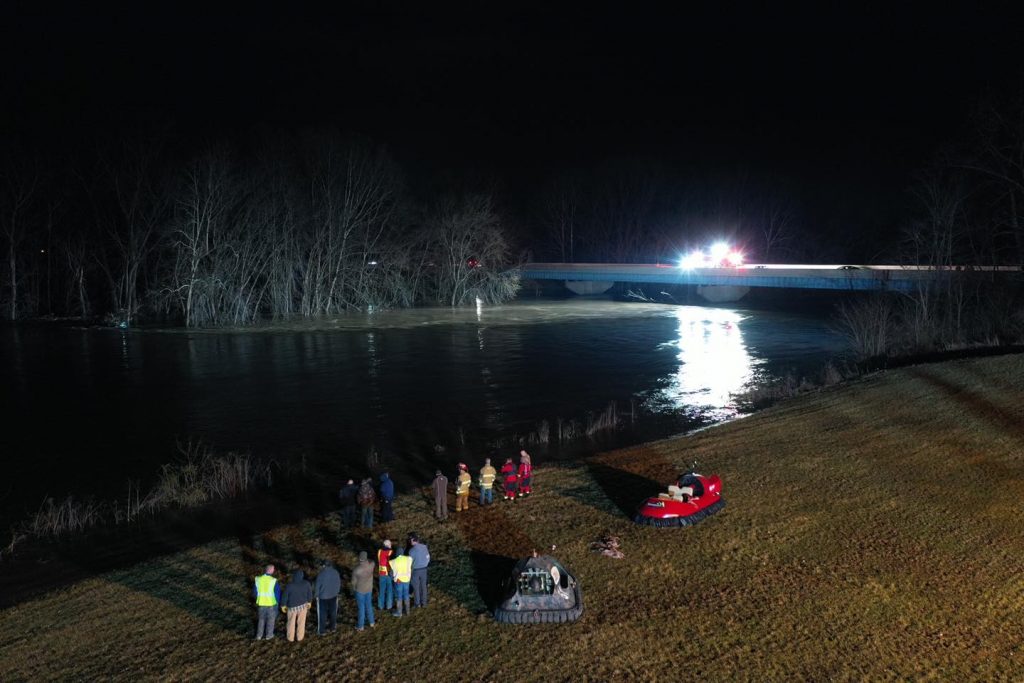 Valley Twp. Fire Department, Morgan Twp. Fire Department, Scioto County Sheriff's Office, Portsmouth Water Rescue Unit, Portsmouth Police, Waverly Fire Department, were all on scene.