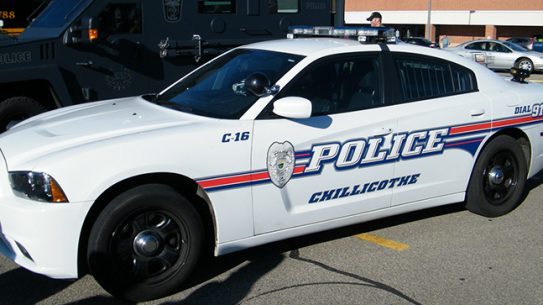 CHILLICOTHE – A man pulled out in front of an officer yesterday and almost caused a crash, that ended in a traffic stop and a ticket.
According to the Chillicothe police department on 2/11/22 at 5:06 pm a Chillicothe Police cruiser was on patrol when a silver Ford Focus OH-JHF8762 pulled out in front of the cruiser from a private lot on Pawnee near Bridge St. almost causing a crash. The officer then initiated a traffic stop at
Pawnee and Bridge and contacted the driver/defendant Jennings Leeson.
The driver told police, "that he had somewhere to be and that it wasn't that close."
In the report, the officer, "advised him that I had to jam my brakes so not to hit his vehicle."
Jennings and the vehicle were checked through LEADS and the vehicle was found to be three months expired. Jennings was issued a citation for
expired plates.