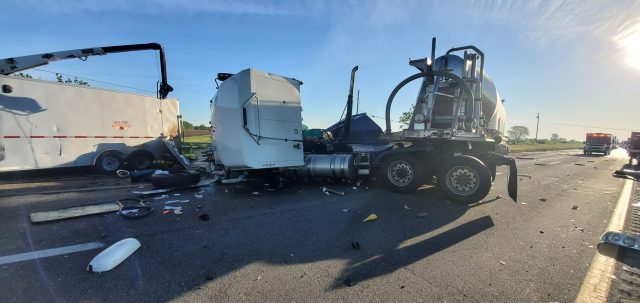 OHIO – A accident turned fatal when a semi ran into a road crew yesterday around 7 am on I-71 in Madison County.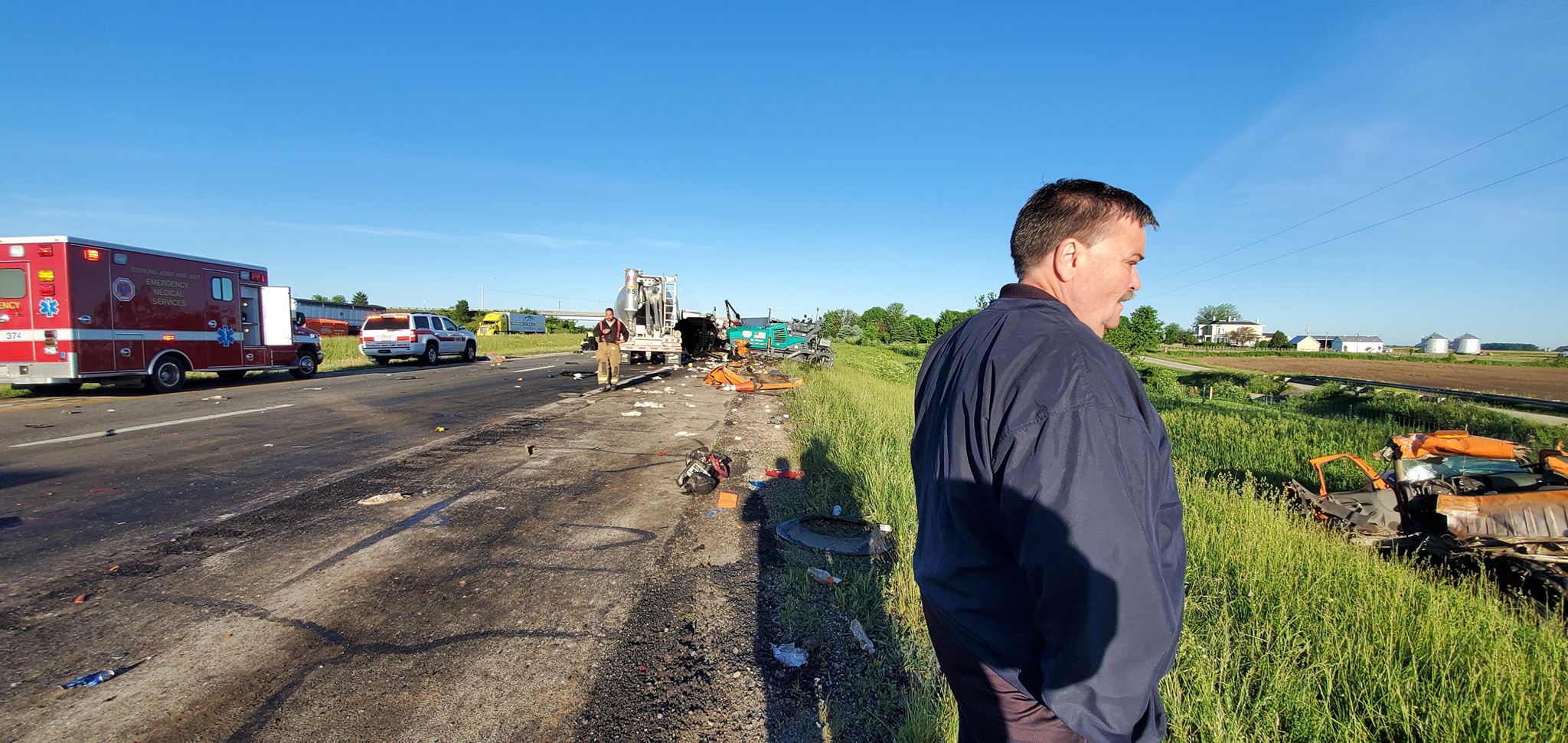 According to State Highway Patrol the driver of a semi truck hauling a empty tanker failed to move over and struck a paving crew on Southbound I-71 at mile marker 80. The Semi hit a pick up truck first that was parked in the construction zone and marked with cones and an arrow board. The truck then was pushed into a piece of paving equipment where the three vehicles came to rest on the side of the road.



The Semi's cab was dislodged from the truck and the driver suffered injuries but was transferred to hospital by local Fire/EMT. A individual that was on the paving equipment was also injured and transferred to local hospitals, 28-year-old Clinton Baker of Crooksville who was in the drivers seat of the pickup truck at time of accident was airlifted by helicopter to Columbus Hospitals where he succumbed to his injuries and died.