PICKAWAY – A serious single vehicle, two occupant crash occurred on State Route 104. The call came in to dispatch around 11:00A.M. that a car collided with a guardrail in the area of address 14220 State Route 104.



Reports on the scene that the guardrail went through the vehicle and one of occupants was killed in the single vehicle accident.
According to police the driver a 17-year old failed to negotiate the turn and went off the right side of the road striking the guardrail. The guardrail that was already damaged from a previous accident over the weekend went into the cab of the vehicle. The occupant 17-year old Trey Collier, the occupant in the vehicle was killed in the accident.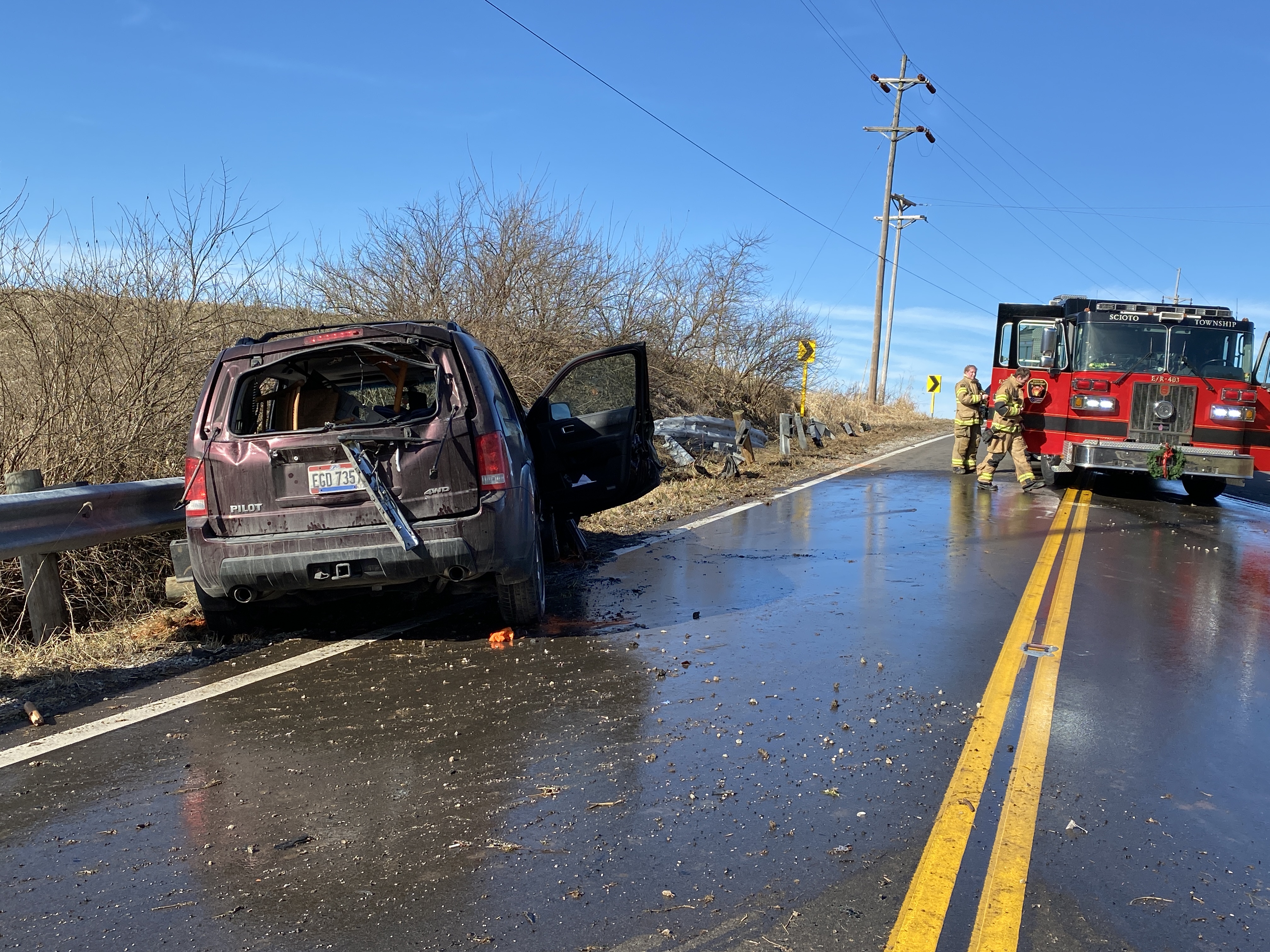 Scioto township and Harrison Fire extricated the driver from the vehicle and he was transported to Columbus Hospital.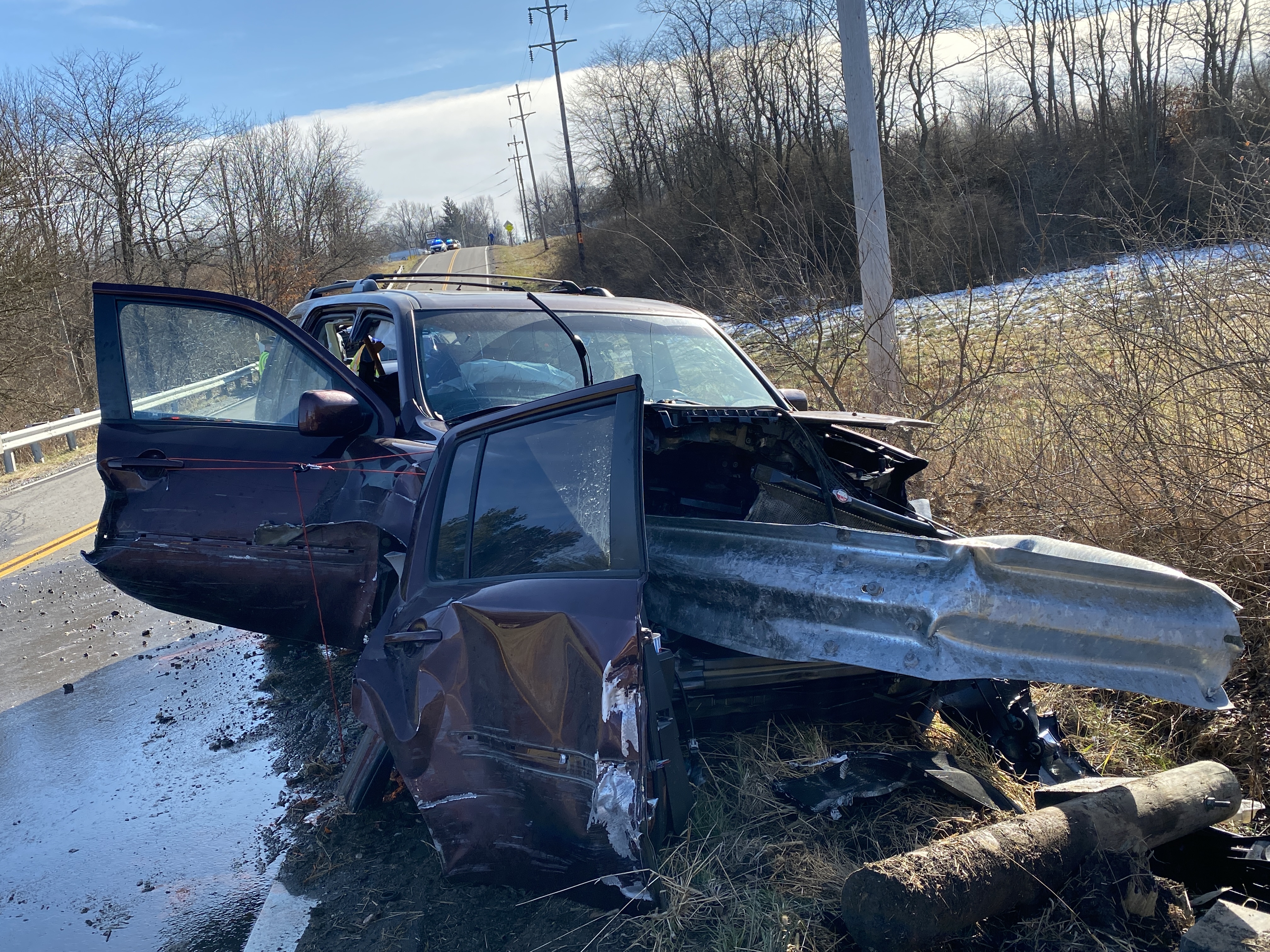 State Route 104 was shut down for about 2 1/2 hours.
No other vehicle was known to be involved in the accident. State Highway Patrol, Pickaway County Sheriffs, and ODOT was on scene.
Pickaway press release
On December 23, 2019 at approximately 11:10 AM, a one vehicle fatal accident occurred on S.R. 104 north of S.R. 316. According to Sheriff Robert Radcliff, a 2011 Honda Pilot was southbound on S.R. 104 north of S.R. 316 and veered off the right side of the roadway striking a guard rail. The guard rail pierced the grill, went all the way through the cabin and out of the rear of the vehicle. The passenger, a 17-year-old male, was pronounced dead at the scene by Pickaway County Coroner Dr. John Ellis. The driver, a 17-year-old-male, was transported by Harrison Township Fire Department to Mount Carmel Hospital with apparent minor injuries.
The Pickaway County Sheriff's Office was assisted at the scene by South Bloomfield Police Department, the Ohio State Highway Patrol, Harrison Township Fire and EMS, Scioto Township Fire and EMS, and the Ohio Department of Transportation.
Sheriff Radcliff said the accident is currently under investigation.