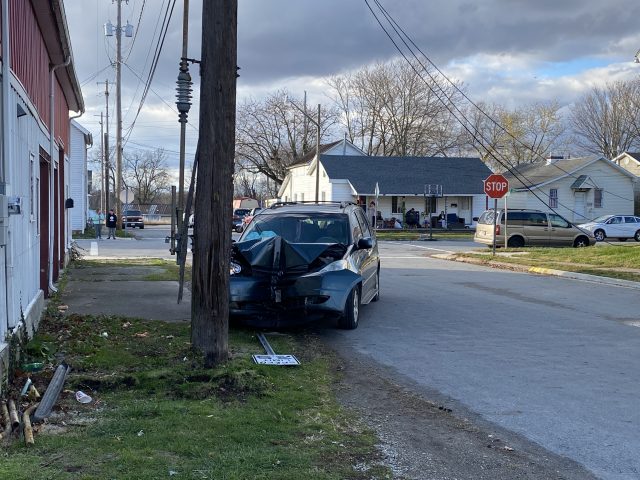 CIRCLEVILLE – A woman crashed into a pole just a block from her home around 3:15 pm on Water street in the Circleville Downtown area.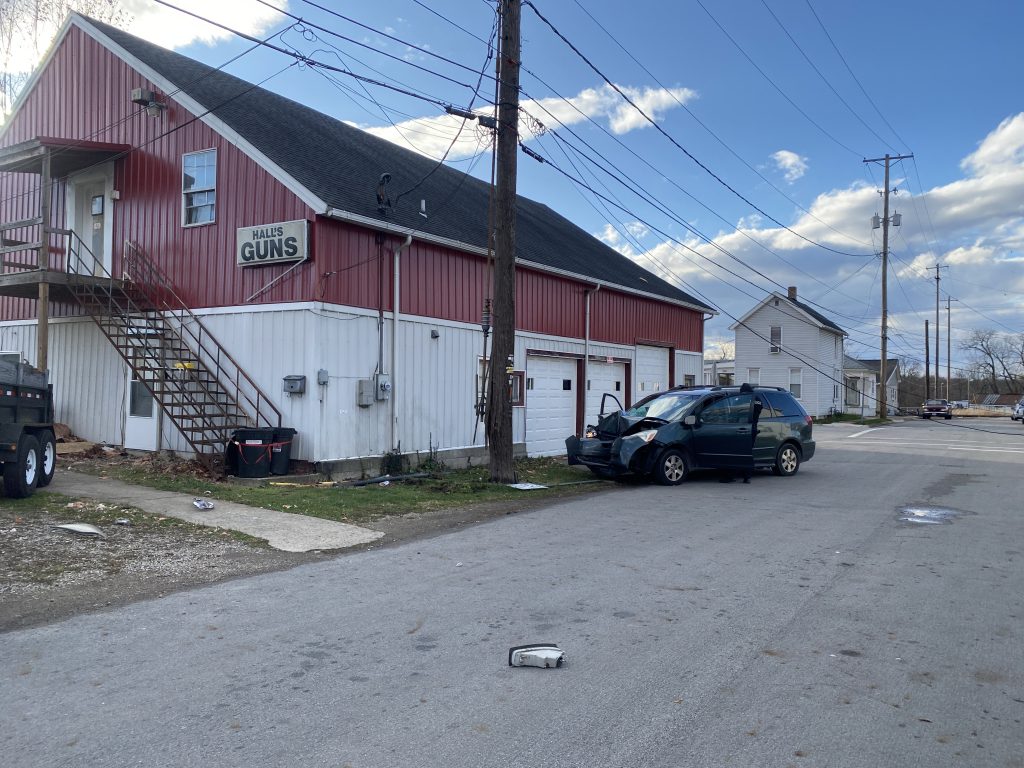 According to police, the driver was heading eastbound on Water street when she lost control of her vehicle and crashed into a telephone pole. She was the only occupant in the vehicle. Police said that she got out of the vehicle and walked towards her home only a block away and passed out in the intersection of South Scioto and Water. She was transported to Berger Hospital with injuries.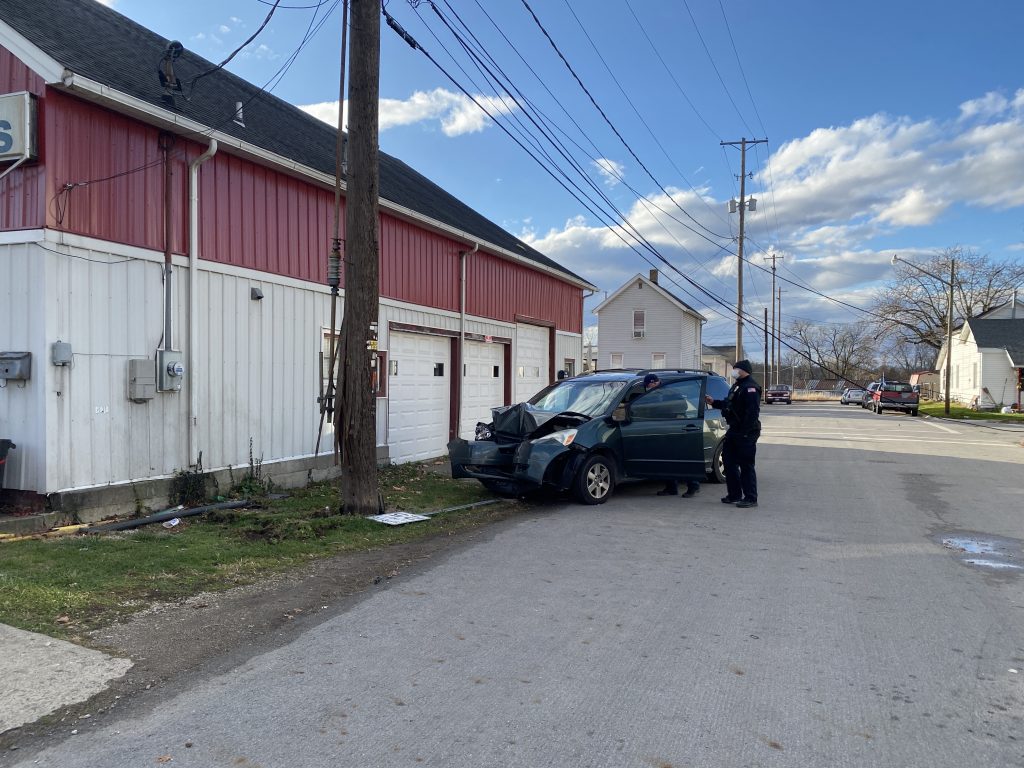 According to neighbors who witnessed the wreck, the driver was arguing with someone at her home and they heard a lot of screaming just before hearing the vehicle take off at a high rate of speed and crash.
The driver according to the police was charged with reckless driving and cited for causing the crash. She will get the opportunity to plead those charges in court.
The road was shut down for about an hour due to lines in the roadway from the electric pole.