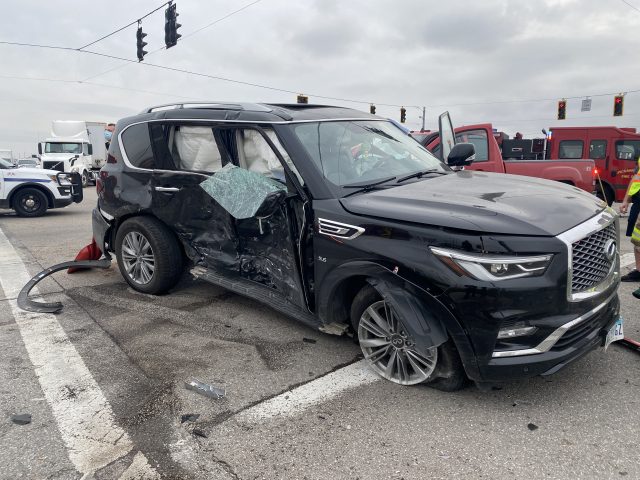 PICKAWAY – Two people were sent to local hospitals for only minor injuries after a high-speed T-bone crash occurred on Us-23 Northbound and Sperry drive around 4:05 pm.



According to the Pickaway County sheriffs department, the black Infinity QX80 SUV was heading Southbound on US-23 and was attempting to turn left into Sperry drive when the vehicle entered the Northbound lane it entered the path of a red Chevy 2500 Hd and trailer heading Northbound. The Red Chevy truck collided with the Infinity between the front and rear doors. Both vehicles came to rest in the middle of the Northbound US-23 intersection blocking traffic.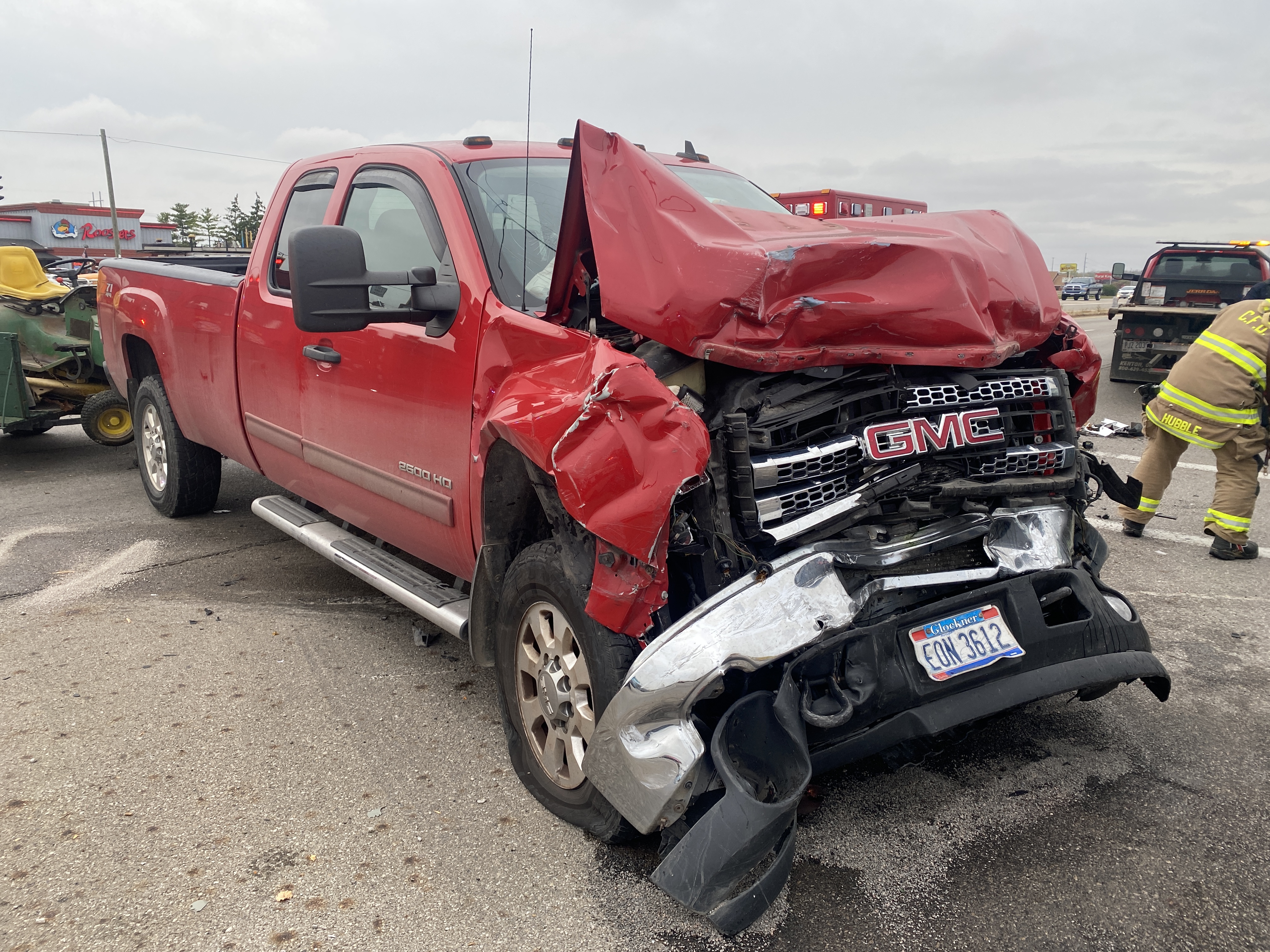 Only two people were involved in the accident both drivers, both had minor injuries and were sent to local Berger hospital. The sheriff department reported that both people were wearing seatbelts at the time of the crash.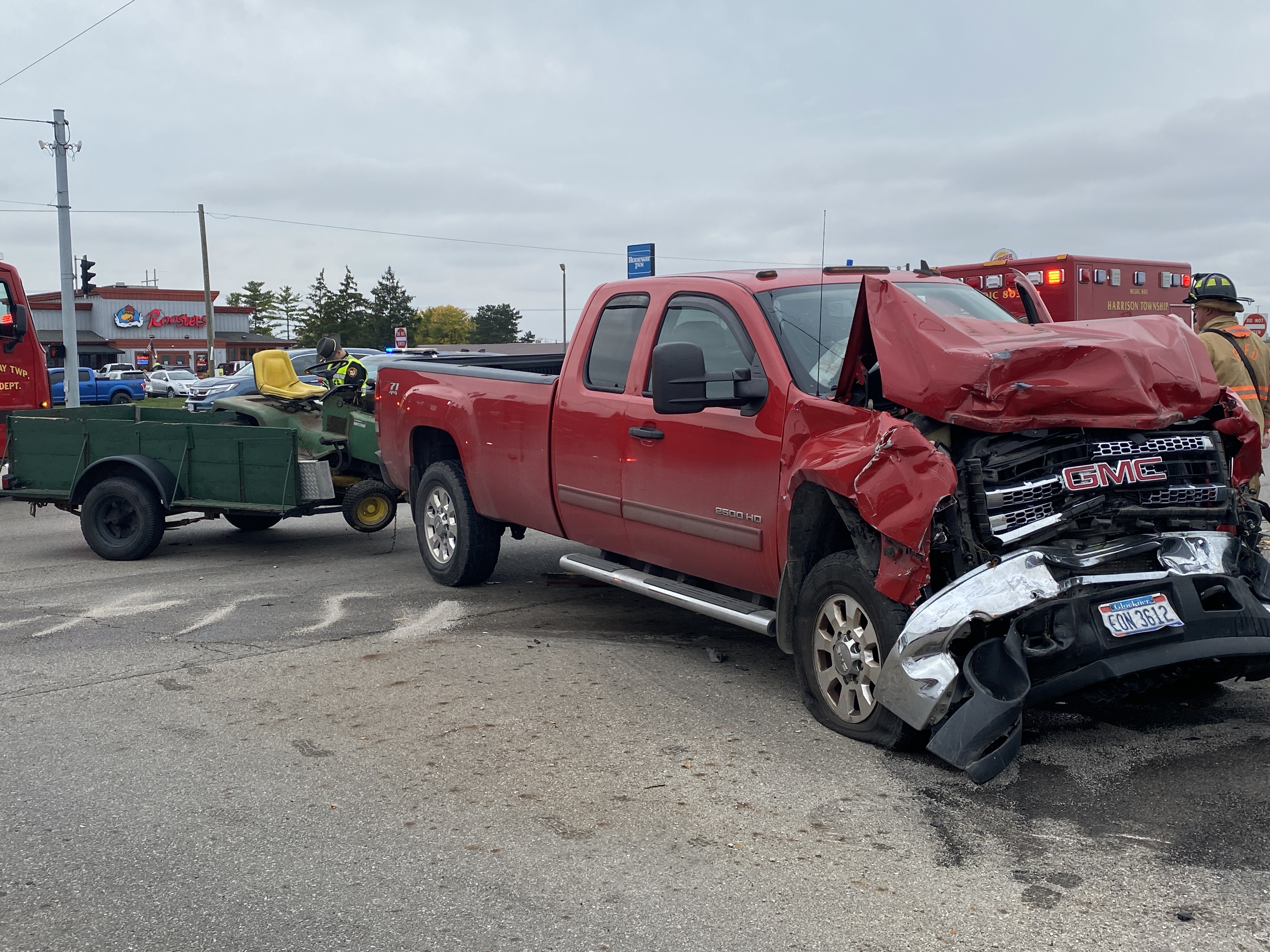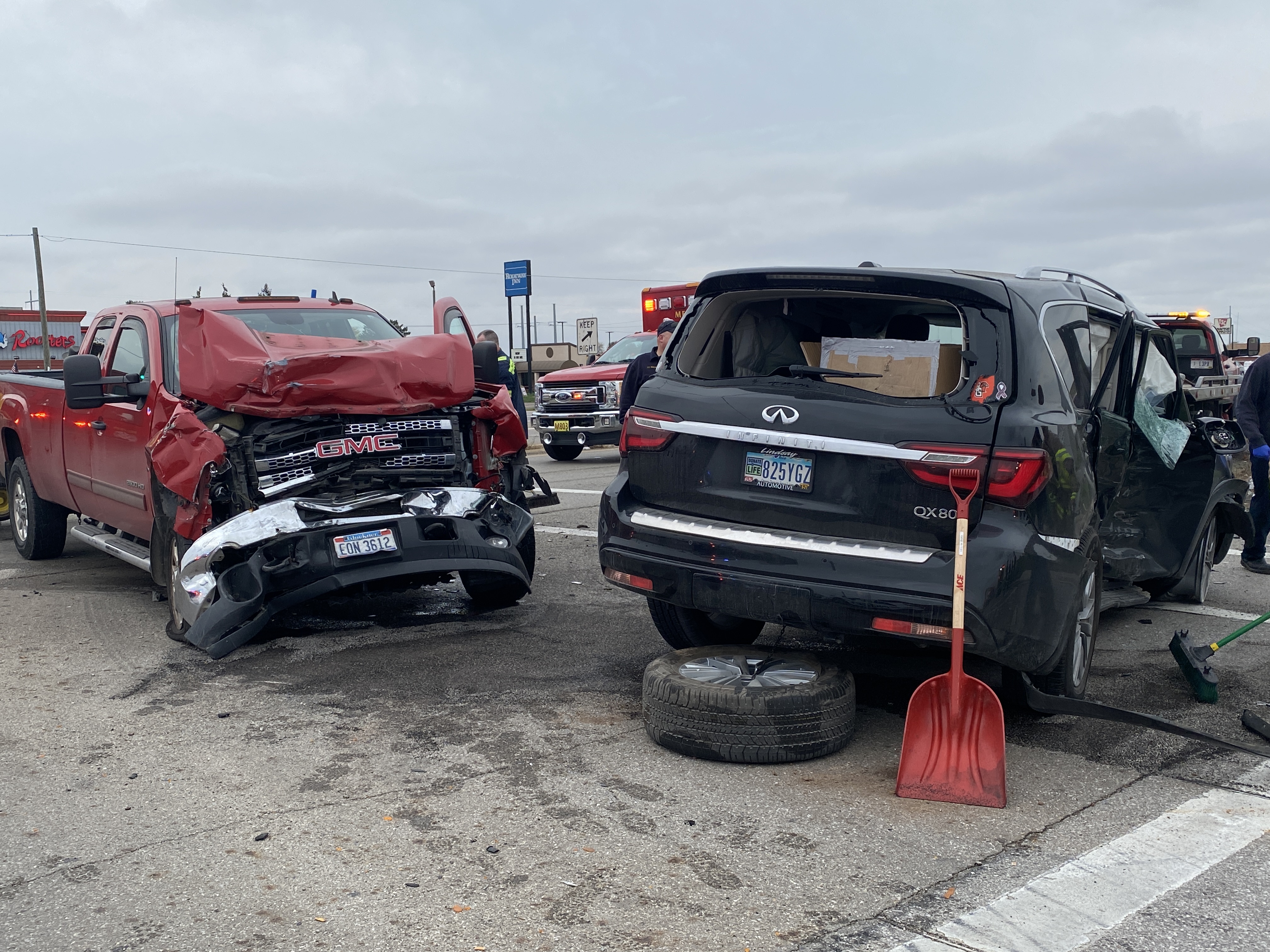 Pickaway Township, Circleville Fire, Circleville Police, and Pickaway county sheriff were on scene.