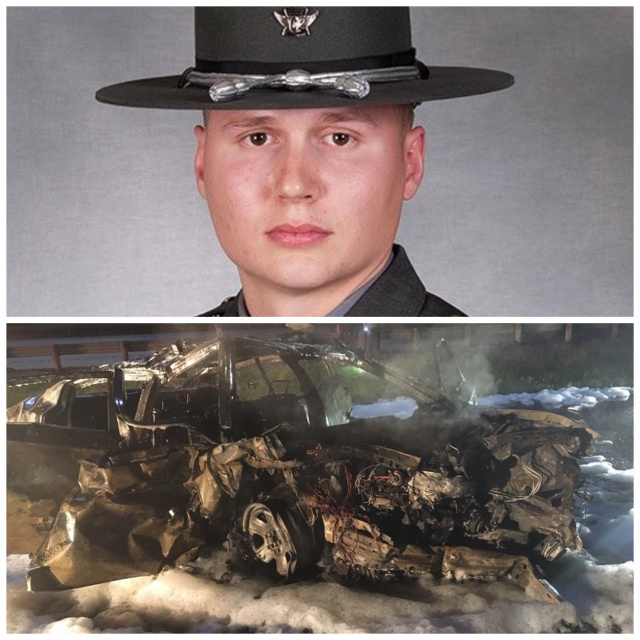 OHIO – A Ohio STate Trooper was severely injured in a wrong way crash over a week ago, and has been hospitalized in critical condition since.
According to continuous updates from the Pickaway County Family Phillips underwent surgery on friday for his leg and ankle but still in critical condition.
Phillips family is asking for prayers while the Officer goes though his difficult time and they have also set up a GO Fund Me for the family for assistance to stay with them. That Go Fund Me is accessible here https://www.facebook.com/donate/2366880853595558/?fundraiser_source=external_url
Older update information:
According to family members here is the latest update on the officer that was hurt in the line of duty when he was hit by a wrong way driver.
Trooper Phillips had a CT scan today which requires him to be removed from sedation. He was responding well to stimuli. His right hand has been cold for the past couple of days, but was warm today. Tomorrow will most likely include surgery on his leg and performing a tracheostomy. An additional procedure will be performed on his feeding tub. Jason's Dad has reported that Jason is doing very well and everything is moving in a positive direction. He asked that we continue to pray for Jason's healing and rest.