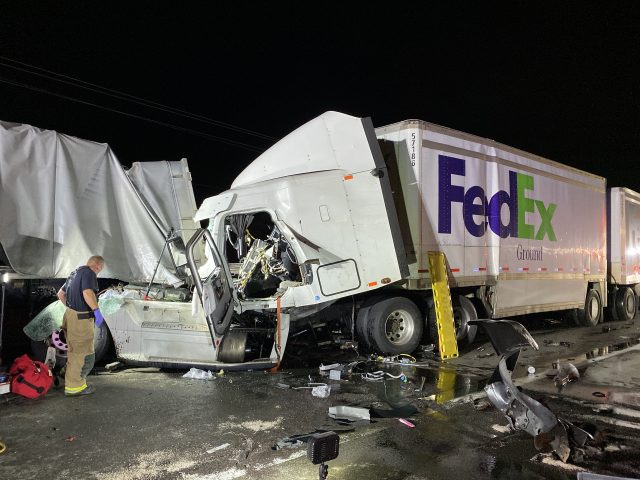 PICKAWAY – An accident occurred around 7:15 at the intersection of US 23 and 762 in North Pickaway three semi-trucks were involved.
CLICK HERE TO WATCH VIDEO
According to police A TNT Semi Truck driver who was heading south was hit from behind at a high rate of speed, (Police are investigating the cause at this time). The Blue Ryder truck who was also heading south (2nd semi) was then hit at a high rate of speed from behind by the third semi truck Shultz Transportation, that was also heading south. This caused two of the semi trucks to come to a rest on the right hand shoulder of US 23.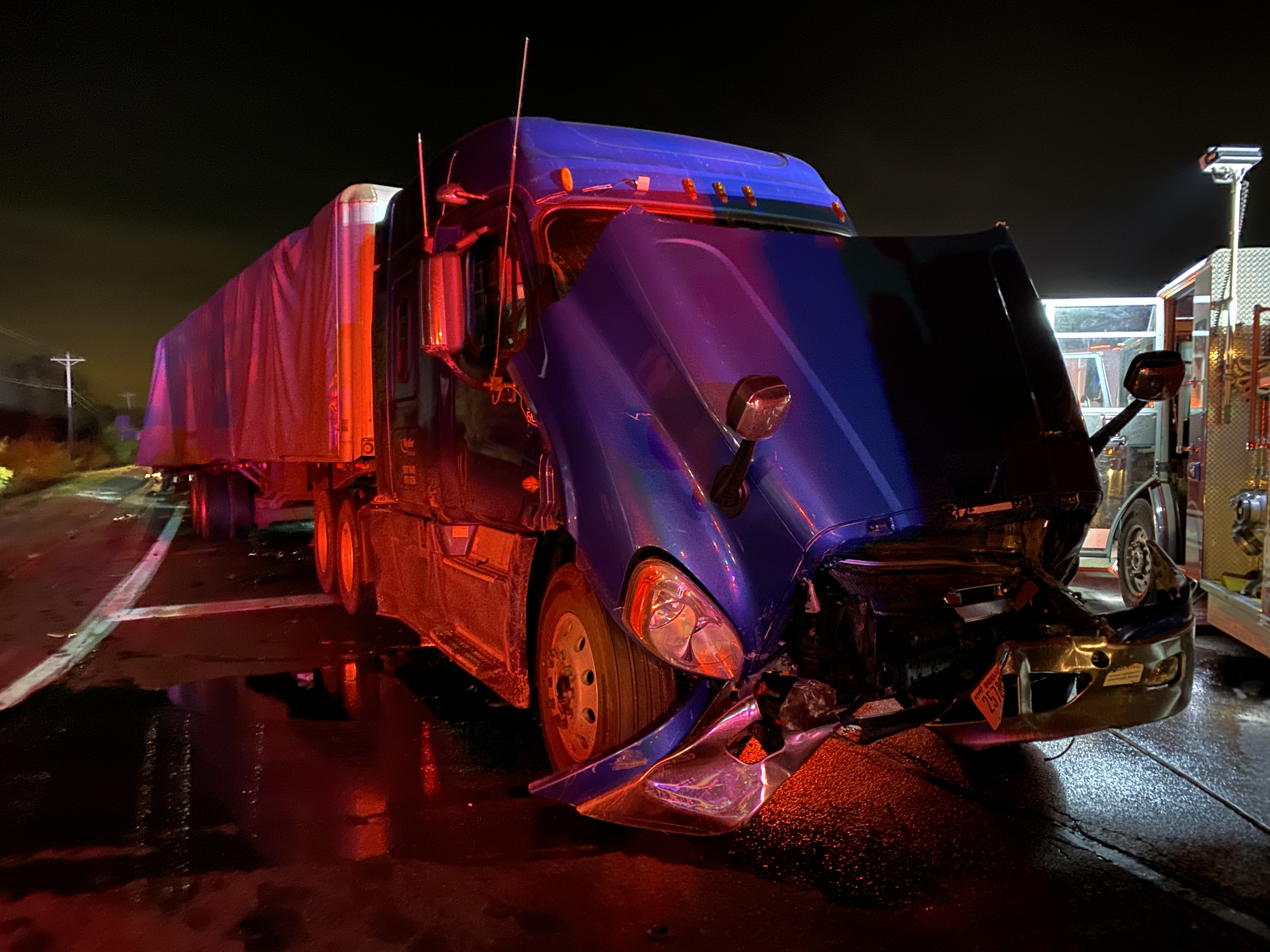 The third semi truck driver of the Shultz Transportation (white truck), was entrapped in the wreckage of his cab and took firefighters about 30 minutes to get him out. This driver was transported by survival flight with serious but not life threating injuries to Grant Medical in Columbus.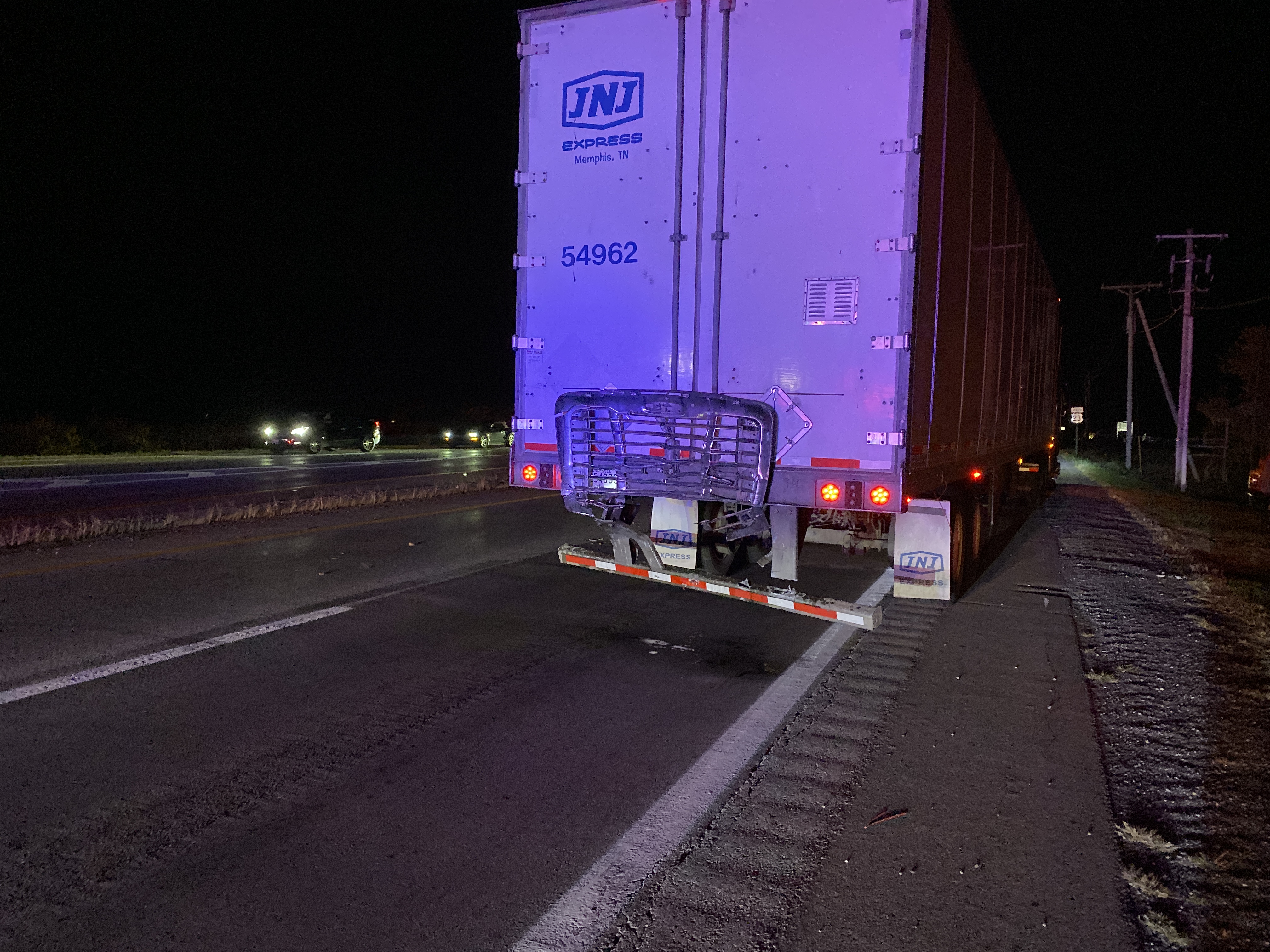 The second semi driver Blue Ryder truck was transported to local Berger hospital with injuries.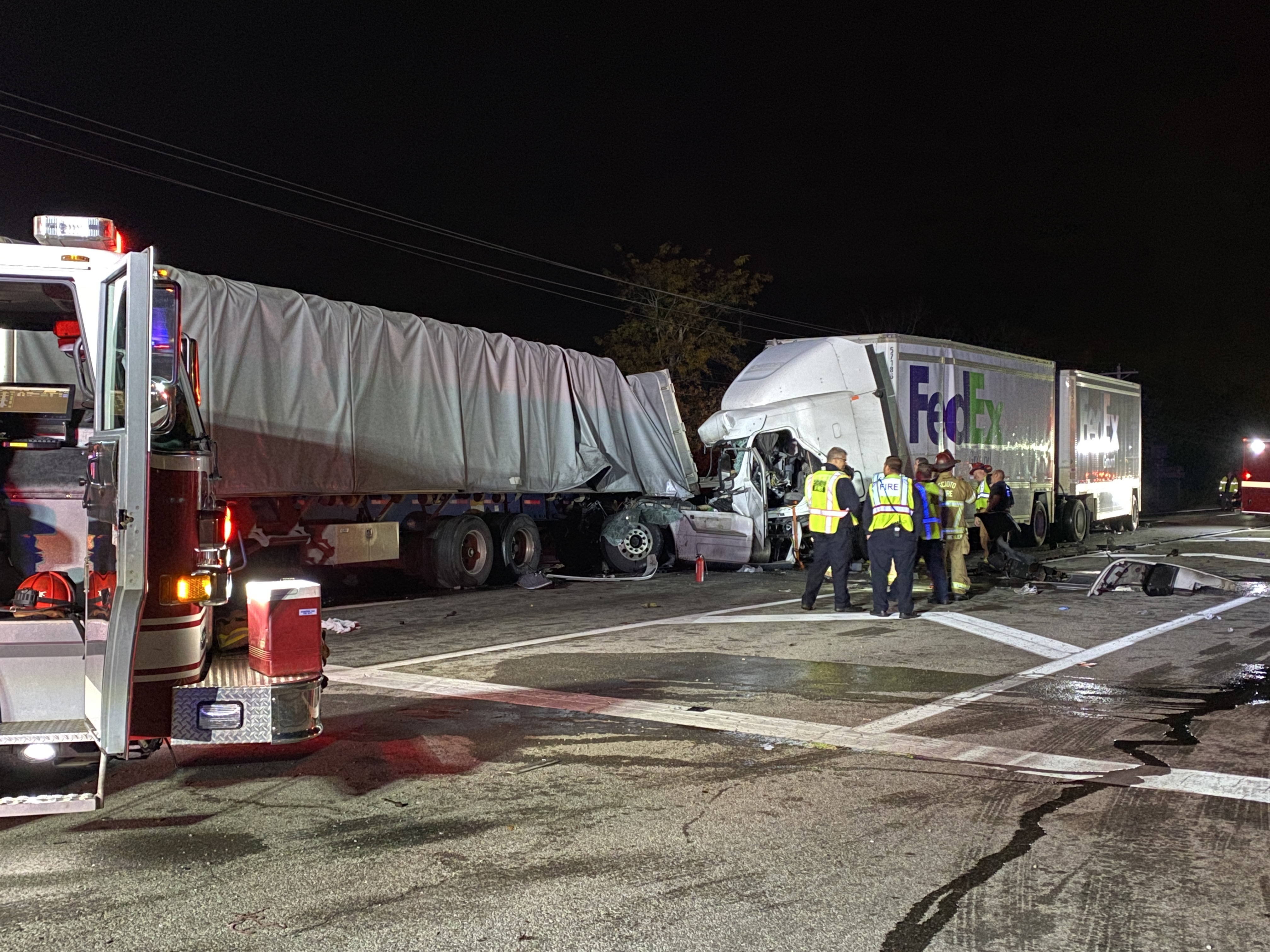 The First semi driver TNT was also transported by ground to Berger hospital with injuries.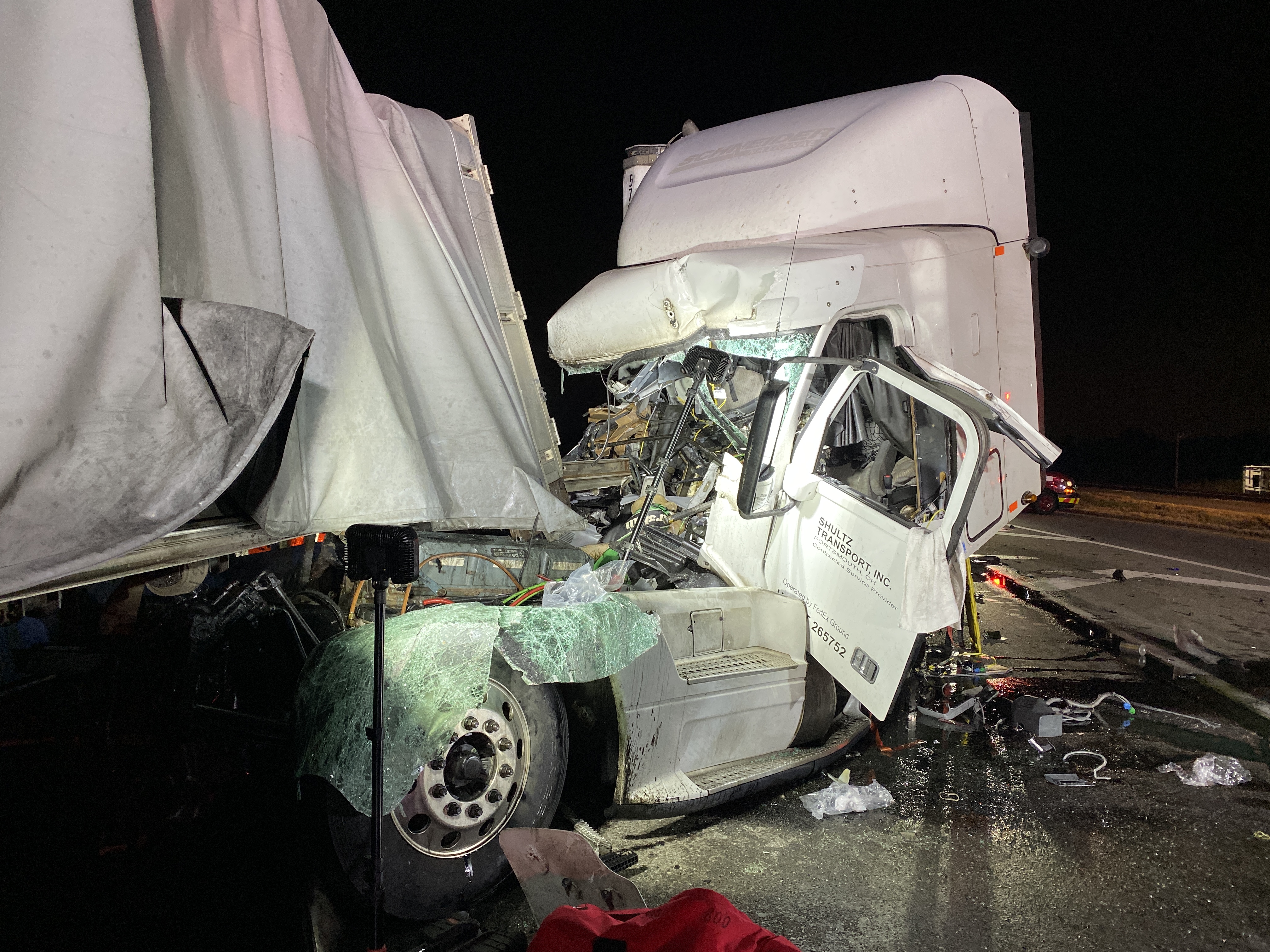 US 23 Southbound will be shut down for several hours for the clean up of the fuel and wreckage, Hazmat most likely will have to come in for fuel leakage.

Pickaway County Sheriff is handling the investigation on who caused the crash. Harrison, Scioto Township, Jackson Township, Circleville, Fire departments were on scene. Ohio State Highway Patrol, ODOT, and VAFD were also on scene assisting also.