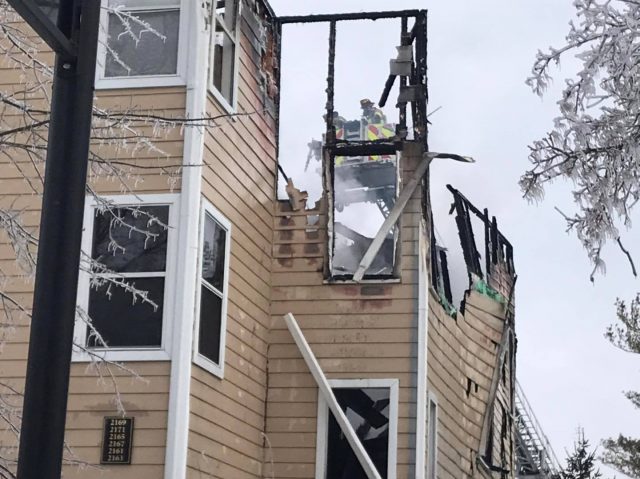 COLUMBUS – Earlier today we reported a large Apartment fire in Northwest Columbus, Ohio 2100 block of River Run Trace, a 2nd alarm was sent out. These apartments are 3 stories tall.
According to Columbus Fire at 9:56 this morning they received the report of people trapped at 2169 River Run Trace in the city's northwest side. When they arrived they found flames out the side of an apartment building complex and people who were on the third story needing immediate extrication from the building.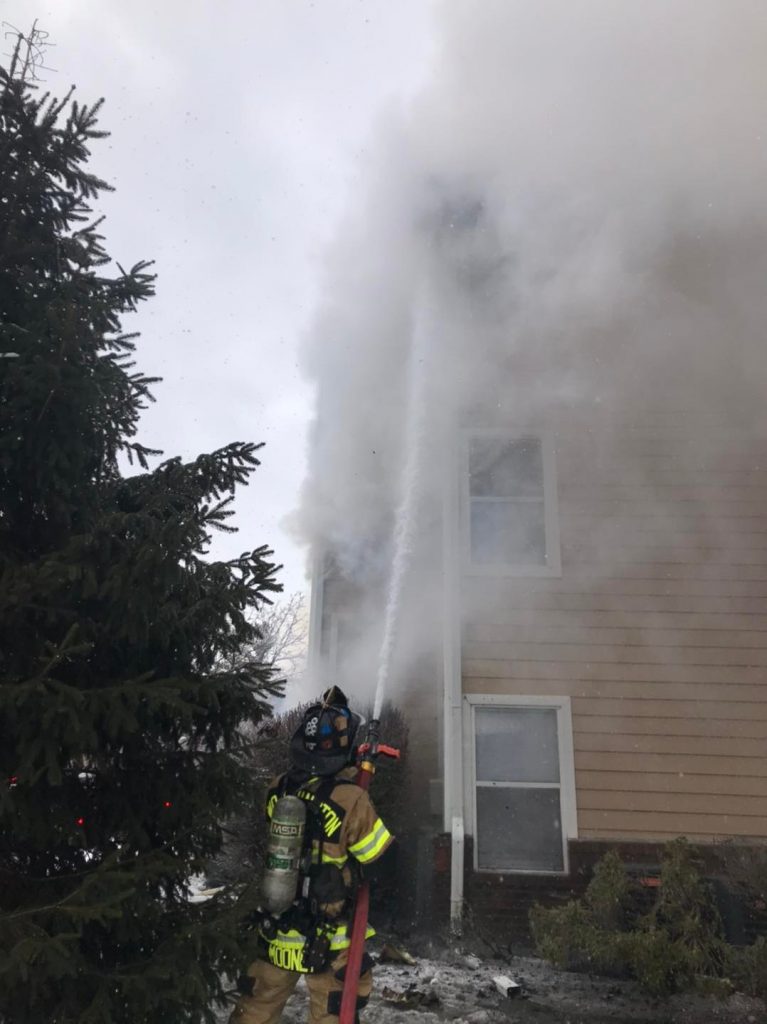 The fire department acted quickly and set up a straight ladder against the apartment building and was able to move the three people along with three animals out of the building and escape major injury. The department reported that one woman was rescued from a third-story balcony on the A-side moments before the room she was in ignited.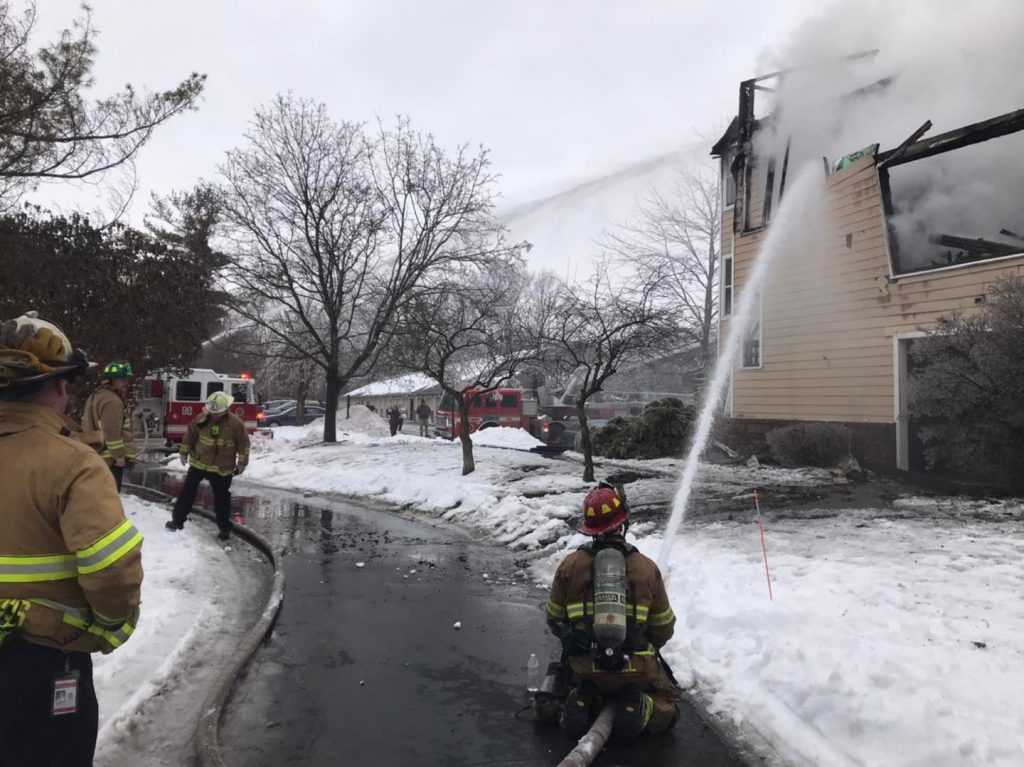 One person was taken to the hospital for smoke inhalation, no other injuries were reported.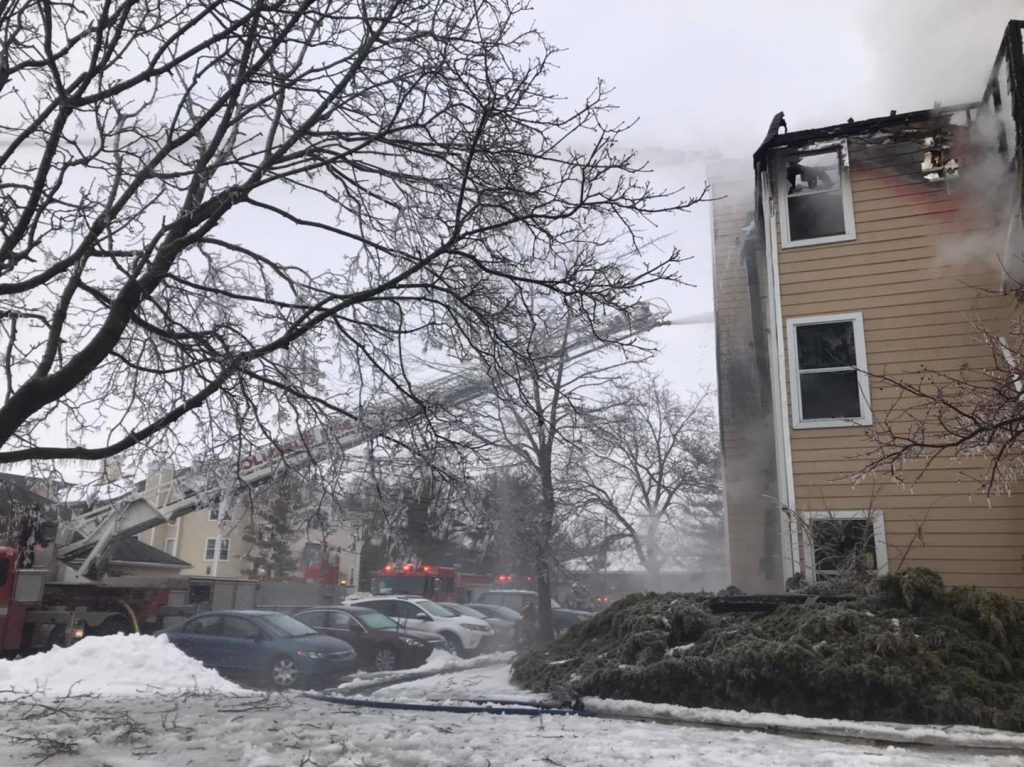 The department had the fire contained within an hour of the call. In total 12 units of the 24 units on that building were affected by the water/fire and 30 people were displaced.
The fire is under investigation to the cause.