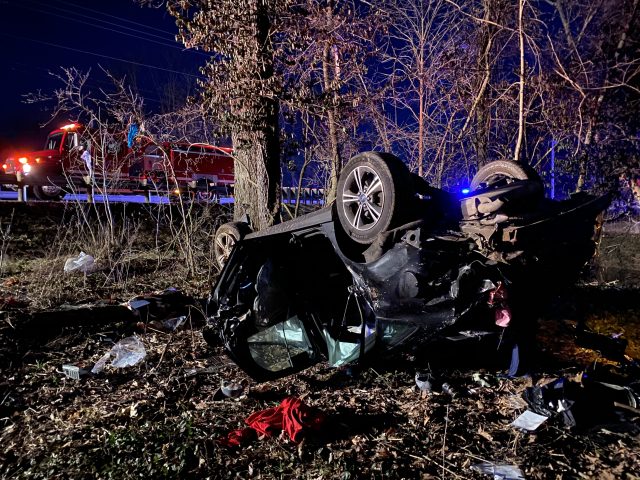 STOUTSVILLE – Three people were transferred to hospitals last night after a single car accident left two of the occupants in critical condition.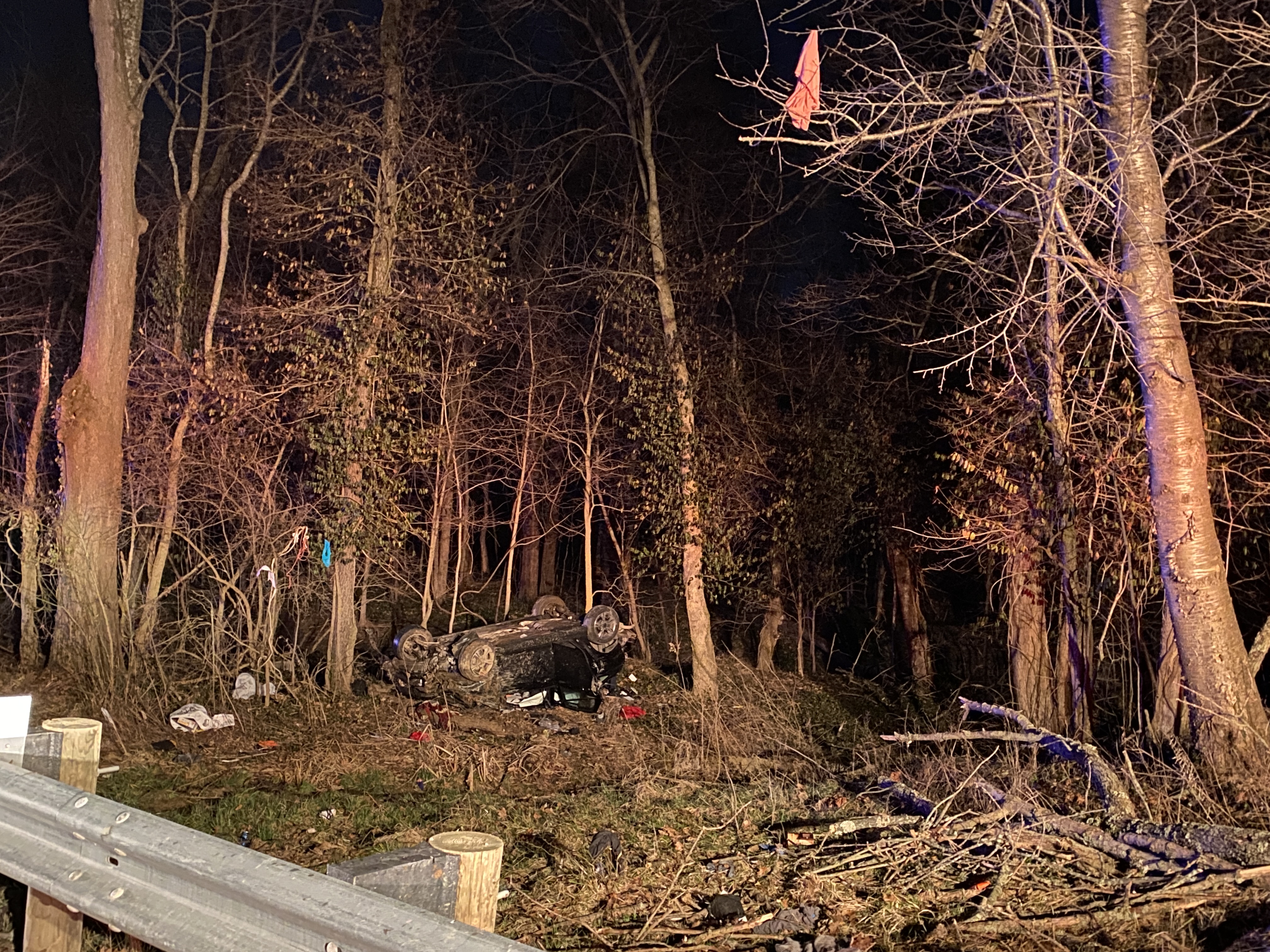 According to Ohio State Highway Patrol the black Ford Focus was heading Eastbound on Oakland Stoutsville Road SW when the driver lost control of the vehicle over a hump in the road and veered off the right side of the road. The vehicle then rode the guardrail for at least 50 feet before overturning and rolling into a ravine fifty feet from the road where it came to rest on its top.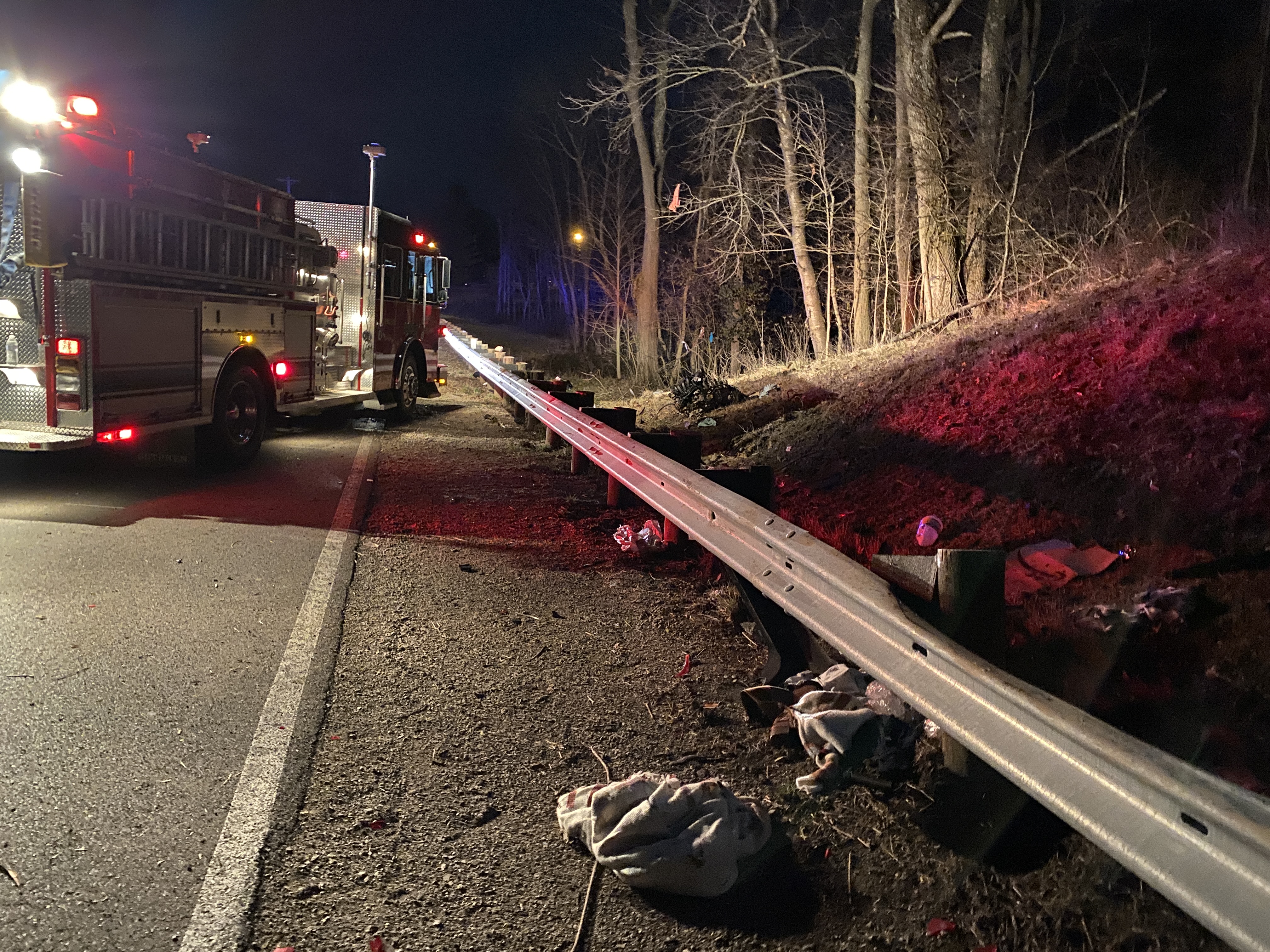 When First responders arrived on scene one person was entrapped in the vehicle one person was unconscious and the third was outside the vehicle. The driver was transported to Fairfield Medical center with injuries, one passenger was transported by first responders to Mount Carmel East in Critical Condition, and a Third was survival flown to Mount Carmel East in serious condition.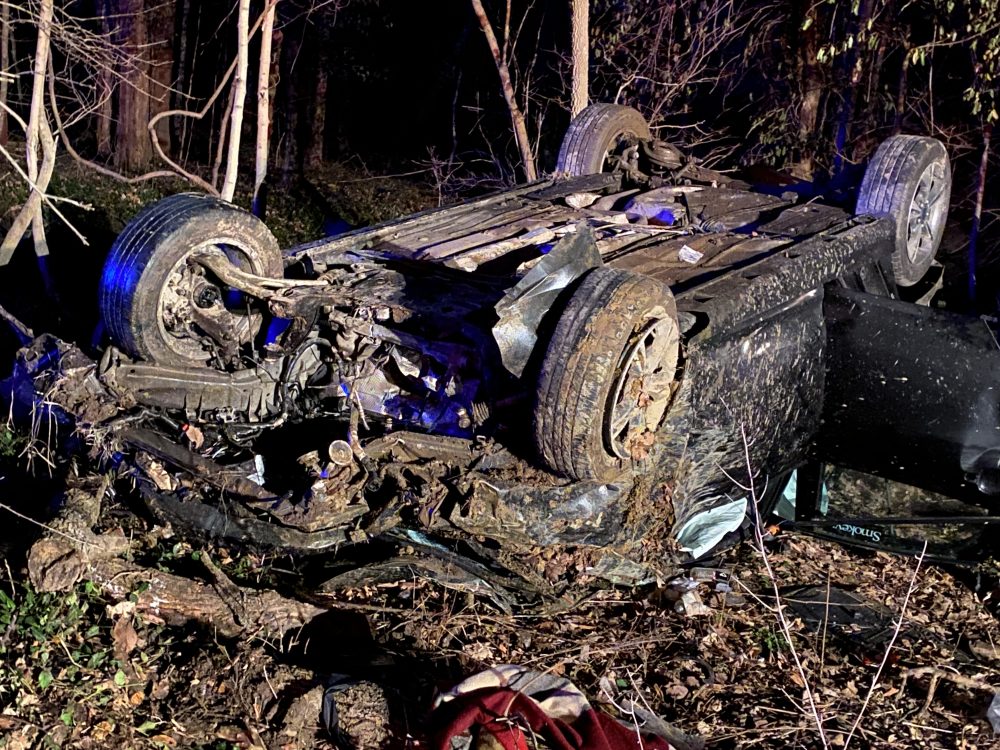 OSP is still conducting its reconstruction of the wreck, and did not rule out the possibility of impaired driving and speed being factors in the crash. The crash is still under investigation.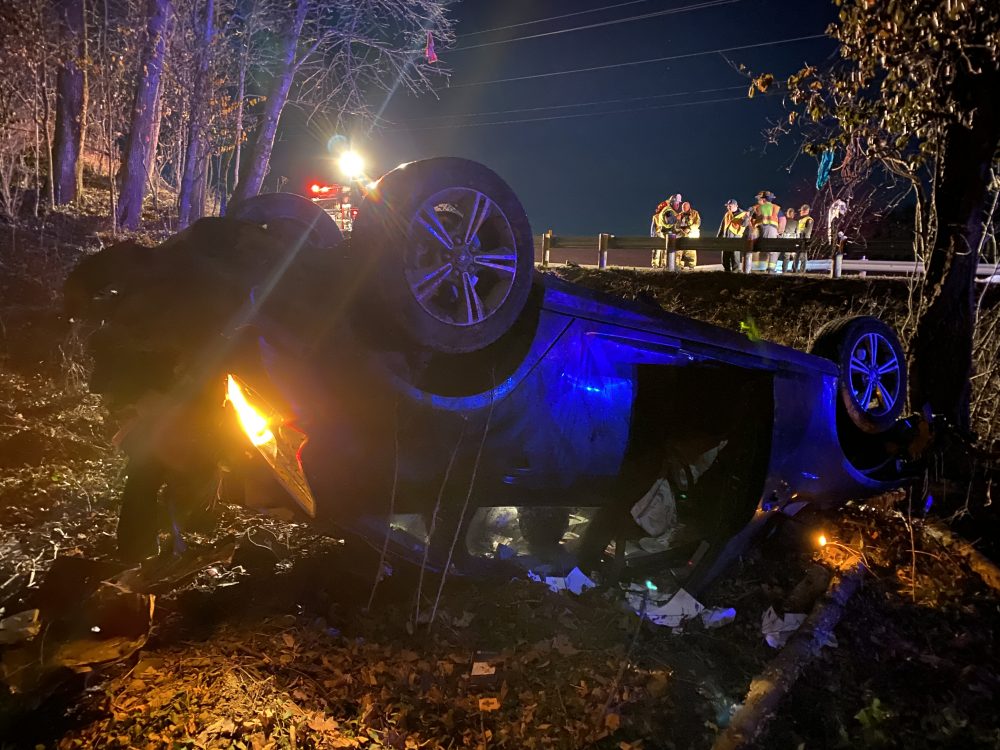 Cleercreek Township fire, Amanda Township, Hocking Township, Tarlton fire, Survival Flight, and OSP were on the scene of the crash.