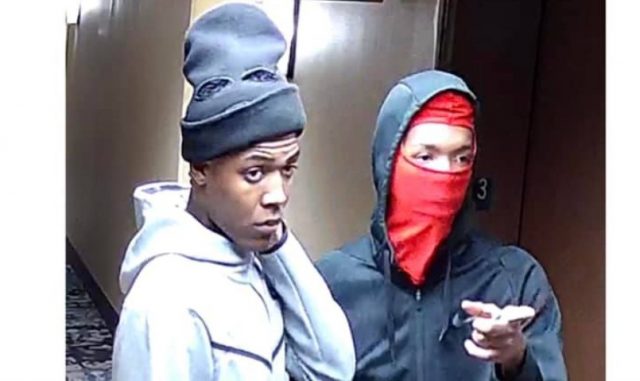 On December 26. 2021 at approximately 10:33 PM. Grove City Police officers responded to a shooting at the Comfort Inn, located at 4197 Marlane Dr. in Grove city.
Upon arrival, officers located two victims of gunshot wounds. Both victims were transported to the hospital where Vonzell Williamson (17-year-old male) was pronounced deceased, and William Hollingsworth (18-year-old male) sustained non-life-threatening injuries.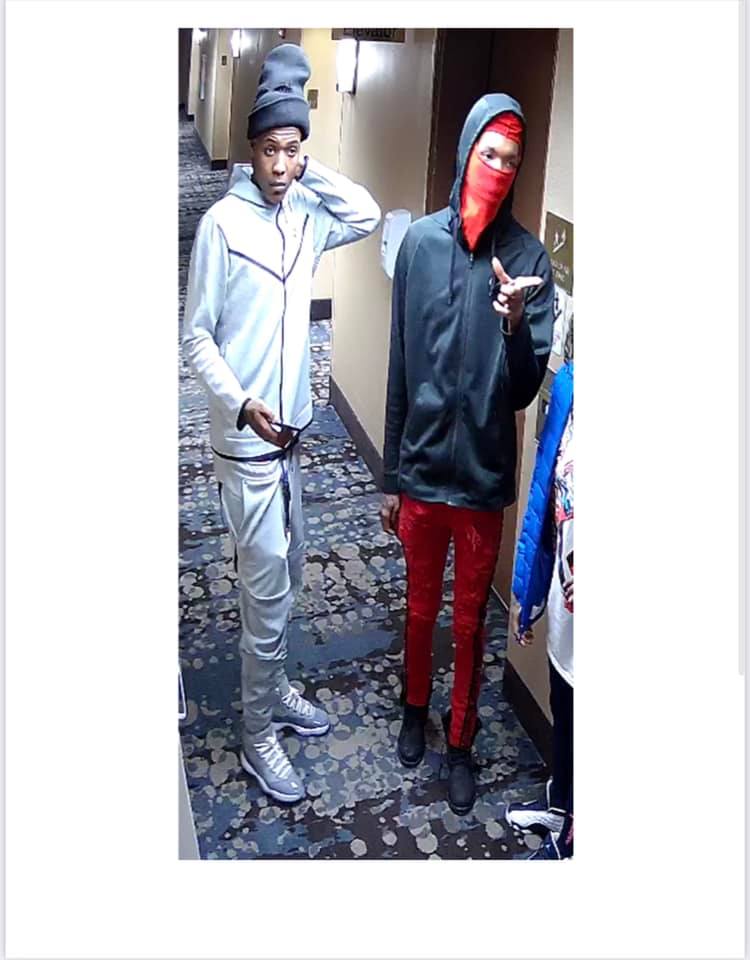 We have identified one individual in connection with the homicide from December 26′. Andre L. Darthard (18 y/o) is in the attached photograph on the left, in light-colored clothing. Darthard is wanted for complicity in homicide.
The unidentified male in red pants and mask is also wanted in connection with this homicide.Any member of the public with information regarding this case should contact Grove CIty Police department