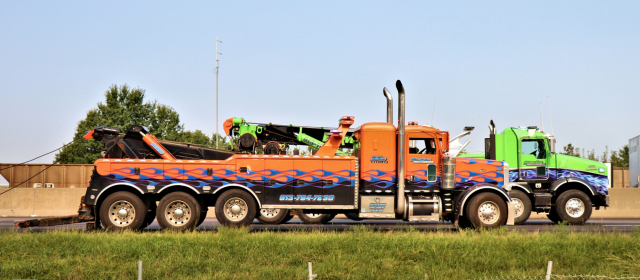 Chillicothe – A single vehicle crash occurred on US 35 at the exit ramp to Eastern Avenue
in Ross County that resulted in US 35 being detoured onto Eastern Avenue for several
hours. On April 1st, 2020 at approximately 10:19 P.M., a 2018 Freightliner tractor-trailer,was traveling westbound on US
35 when he traveled of the right side of the roadway then struck the guardrail
and overturned off the right side of US 35. Scioto Township Fire and EMS responded to
the scene the driver was found to not have been injured as a result of the crash.



The Ohio Department of Transportation responded to the scene to detour US 35 westbound
onto Eastern Avenue then back onto US 23 northbound while the wreckage and debris was
being cleared. The left lane of US 35 westbound at the Eastern Avenue exit was re -opened
at 3:30 A.M. while the right lane will remain closed for crews to return and complete the
clean-up efforts during daylight hours.



The crash remains under investigation.