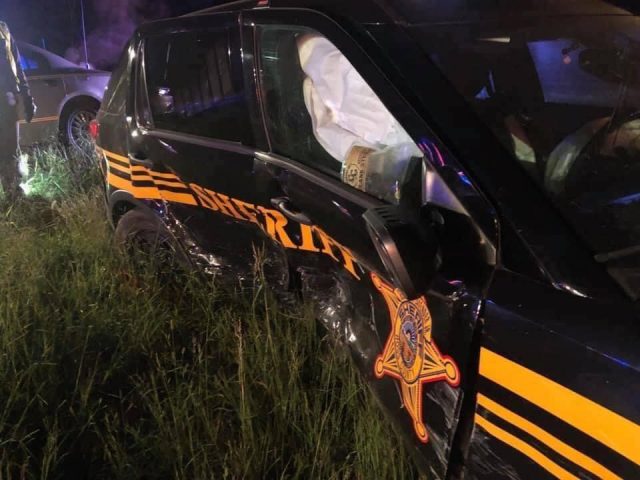 ROSS – A Ross county Deputy is giving a updated after a high speed chase ended in a possible on purpose 100 mph crash into his vehicle leaving him injured and three other people.



The crash occurred on US 35 near milepost 19 near Chillicothe, Ross
County Ohio.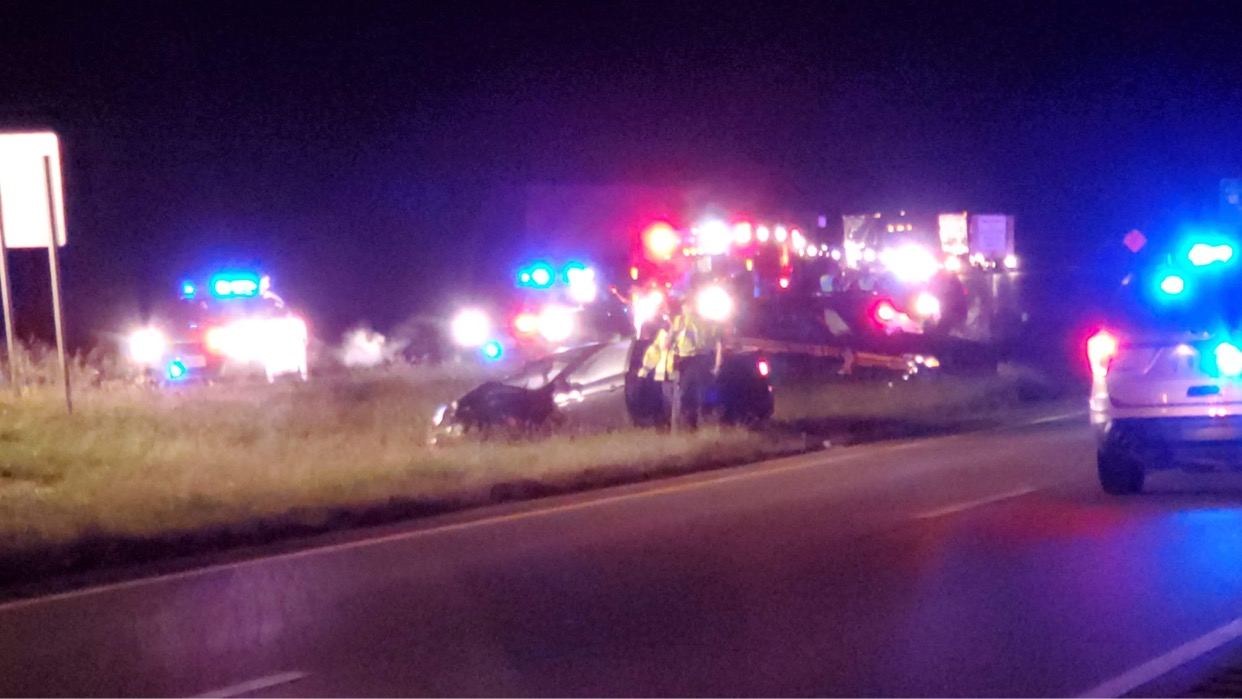 UPDATE:
On September 19, 2020 at approximately 03:05 a. m., a Chillicothe Highway Patrol Post Trooper attempted to stop a 2005 Acura TL on Jones Road in Ross County. The vehicle did not stop and a pursuit ensued. The pursuit continued onto US 35 until the driver lost control and struck a Ross County Sheriff vehicle at 03:12 a. m.
The Acura was driven by Marvin Myers, 45 of Waverly, Ohio. The pursuit was traveling westbound on US 35 when Mr. Myers lost control and traveled into the median striking a stationary Ross County Sheriff SUV vehicle. Mr. Myers was transported to OSU Wexner Medical Center via MedFlight with serious injuries. Sheriff Deputy Brenton Davidson, 34
of Chillicothe was transported by ground to Grant Medical Center with non-life threatening injuries. Mr. Myers had two passengers. Renae Myers, 41 of Columbus, Ohio and Scotty Howard, 47 of Chillicothe, Ohio. Mrs. Myers was transported to Chillicothe Adena Hospital with non-life threatening injuries. Mr. Howard was transported to Grant Medical Center with serious injuries.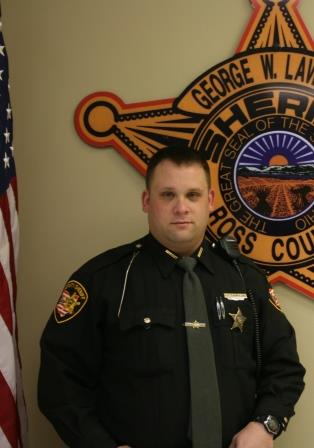 Message from the Sergeant Brenton Davidson himself:
I am home now resting…..
WOW🤩!!! The amount of support my family and I have received in the past 24 hours has been overwhelming. The prayers, messages, well wishes, phone calls from the Ross County community, fellow Law Enforcement Officers, family, friends and countless others is astounding. I wish I could thank each and everyone of you personally.
I am still in Grant Medical Center but feeling very optimistic I will get home very soon. The MRI scans have shown no growth in the fluid/blood in mesentery tissue. I will speak to a surgeon about diminished blood flow in my right hip and develop a plan for recovery. I am very sore and in a lot of pain, however I am EXTREMLY thankful that I am upright. God is good and is listening to everyone's prayers!!
I want to thank my wife, Kelly for her support. I cannot imagine the emotions she went through and is still going through. My parents, Bill, Betsy and my brother Brad for stepping up and helping Kelly and I out through this incident. Love you all.
I want to express my gratitude to the EMT's/FD on scene, Adena Regional Medical Center staff, MedFlight staff and Grant Medical Center staff for the 1st class care I have received. My fellow LEO brothers/sisters and family at the Ross County Sheriff's Office you all have been nothing short of amazing.