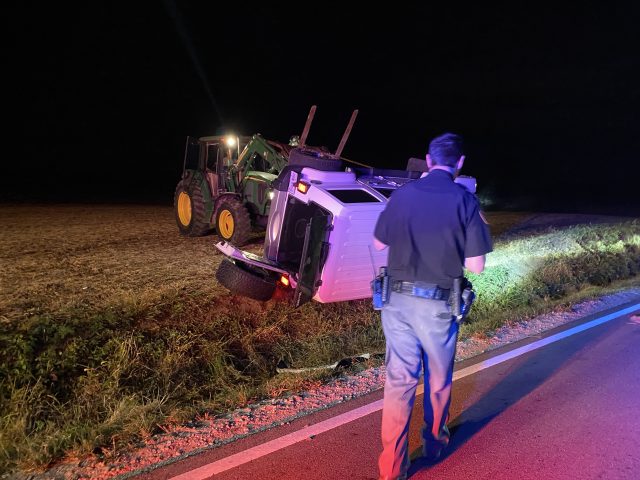 STOUTSVILLE – Around 10:20 pm last night October 10, 2020 a single rollover crash occurred on Winchester Southern Rd.  just North of Tarlton road.
According to Pickaway County Deputies the female driver was heading southbound on Winchester Southern Road when she lost control and left the roadway on the right side. She hit a ditch and the white jeep rolled over onto its top with the female stuck upside down in the ditch. Bystanders helped get the girl out of the vehicle and she was transported by medical to local hospitals.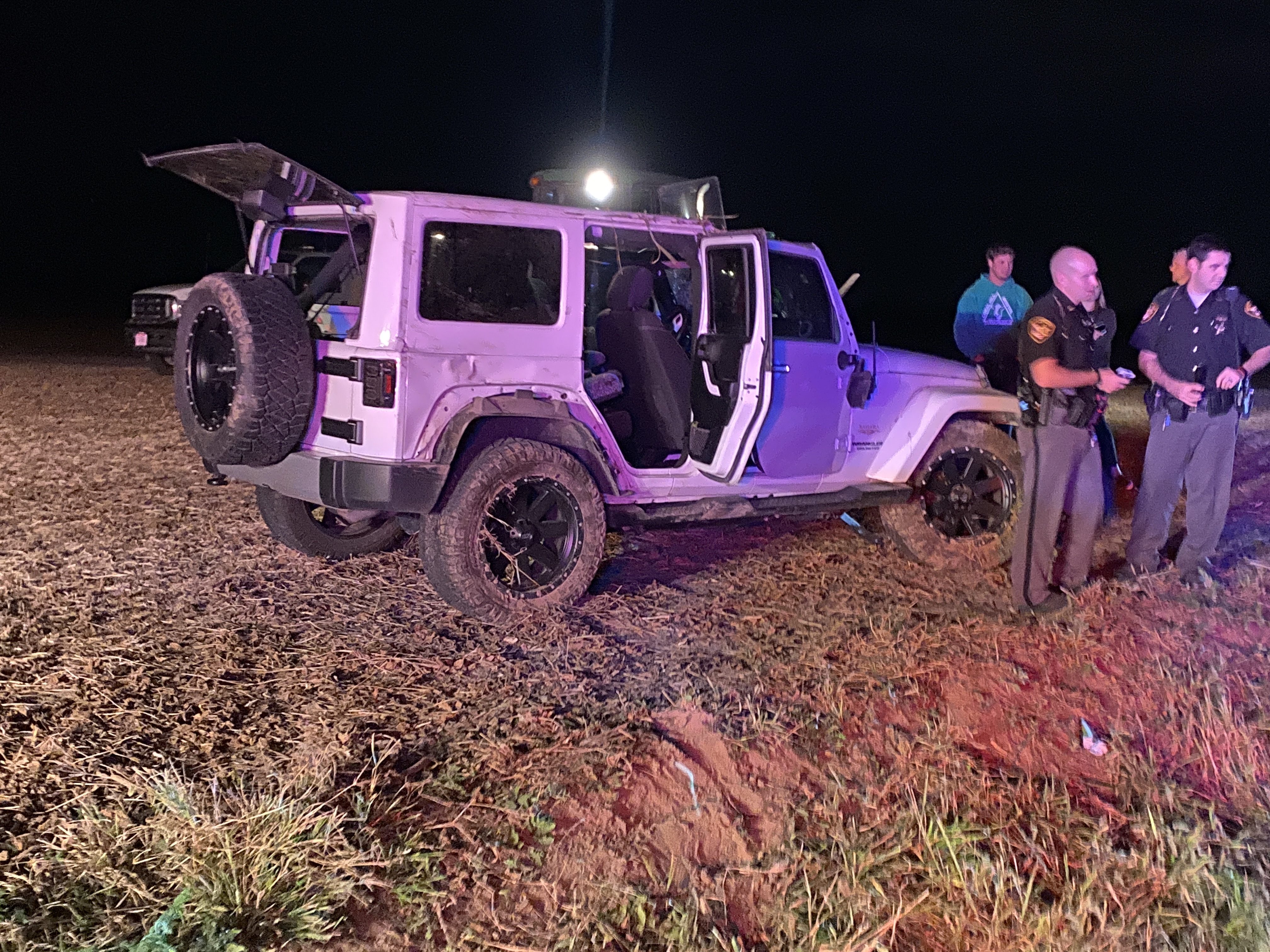 Deputies said that she was wearing her seatbelt at the time of the crash, and impairment was not a factor in the crash. Family members who  showed up with a tractor flipped and hauled the Jeep away.