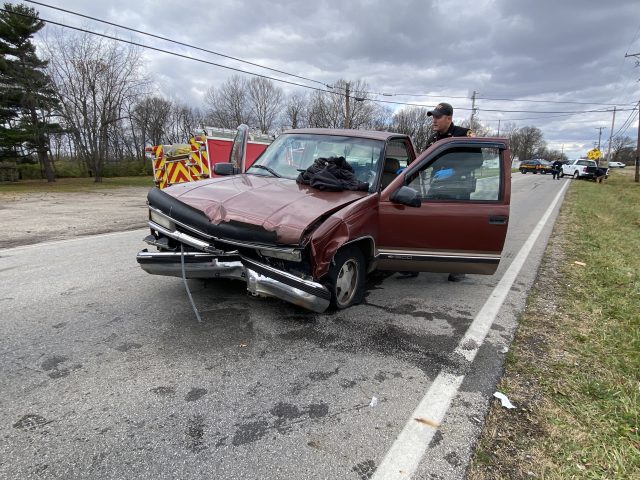 PICKAWAY – Around 11:45 am a head-on collision accident was reported on North Court Street just south of Bell Station road.
According to the Pickaway sheriff's office Bruce McFarland, 52 was driving south on North Court Street when he lost control of his red Chevy 1500 and crashed head-on with a white F-150 ford pickup truck that was heading Northbound. Both vehicles came to rest in the Northbound lane.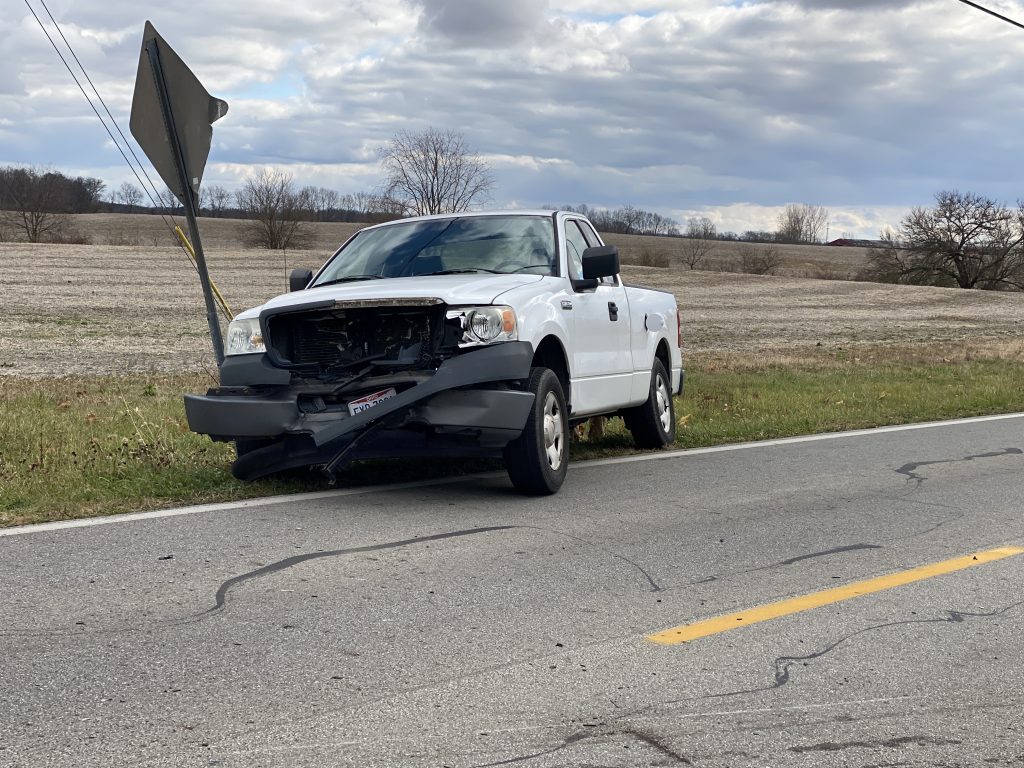 When the sheriff's department arrived on the scene officers found the driver of the Red Chevy 1500 Pick Mr. McFarland overdosing and a crack pipe in his hand.
Symptoms of overdosing usually include heart rate and breathing may become depressed. They may eventually stop breathing altogether, which can of course lead to death. Symptoms of overdose may include pinpoint pupils, unconsciousness, and/or respiratory depression.
At the scene, Sheriff Officers immediately gave the man two doses of Narcan a medication that can immediately reverse an opioid overdose. When First responders arrived they gave the man a third dose. He was then transferred to Berger Hospital. The man in the other vehicle was released at the scene with no injuries.
The Sheriff Department said that McFarland was charged with OVI, driving under suspension, and cited for causing the accident.
McFarland was released from prison on 5/29/20 and is currently on Parole
Pickaway county sheriff, Pickaway Township, Circleville Fire Department, and Ohio state highway patrol were on scene. The road was closed for about an hour.