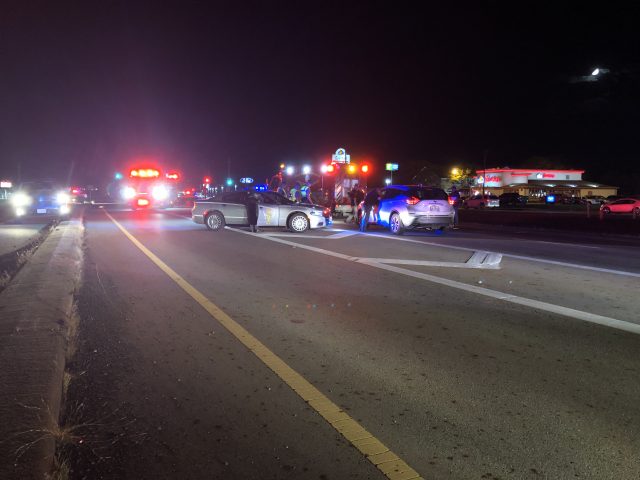 CIRCLEVILLE – An accident shut down US 23 in the business section around 10:40 pm on Saturday night.
IMG_1122
According to the police three people were crossing the road in a no-cross area of 23. Two people made it ok the third was struck by a grey Nissan at high speed. The area of 23 in that zone is 50 mph. The person that was struck suffered injuries and needed medical transported to a trauma hospital in Columbus.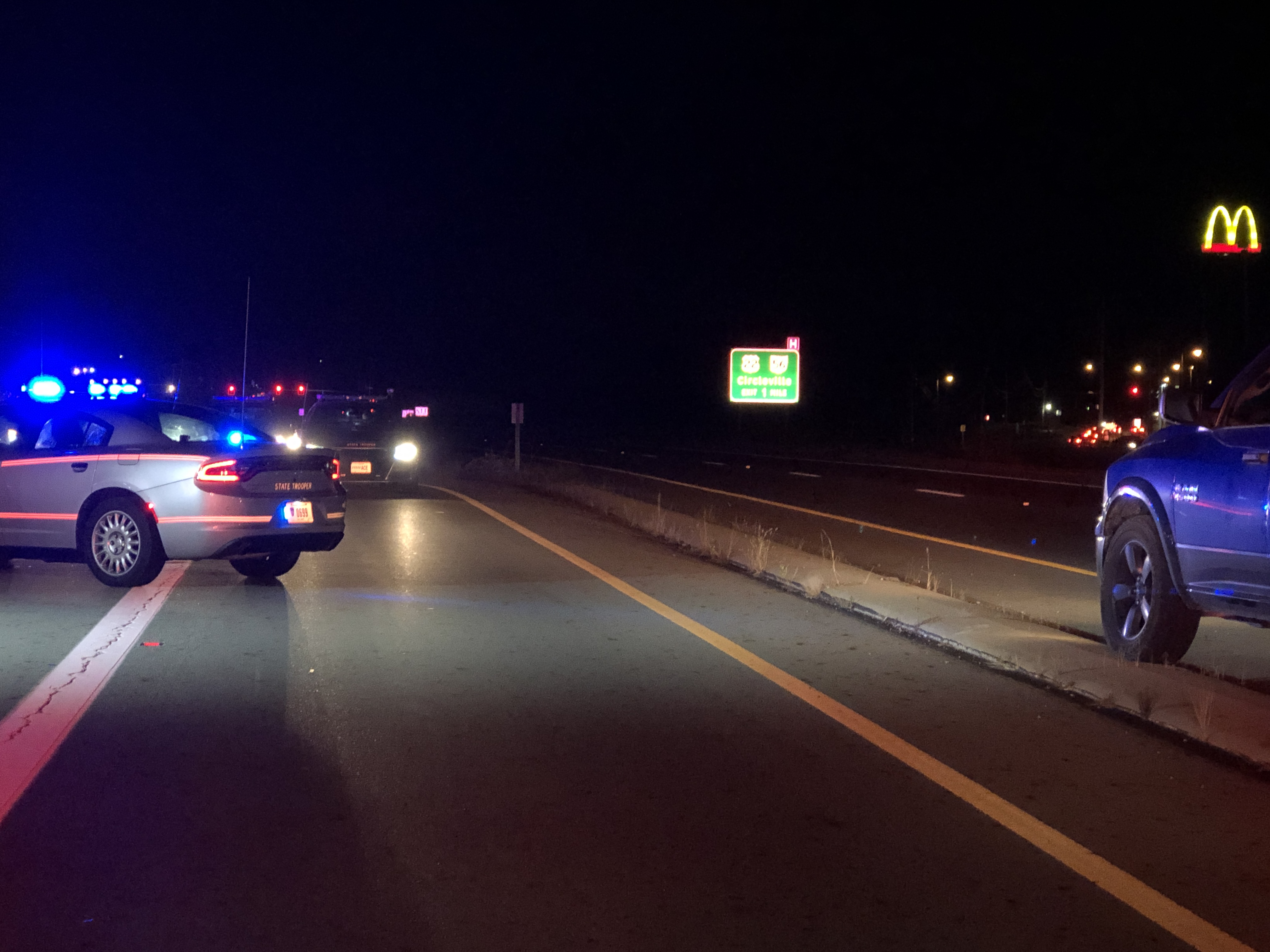 Survival flight landed on US23 and transported to Grant Hospital in Columbus. The driver and other two people crossing the road were unharmed.
Several Highway patrol, Sheriff deputies and Pickaway Township fire/EMT were on scene.