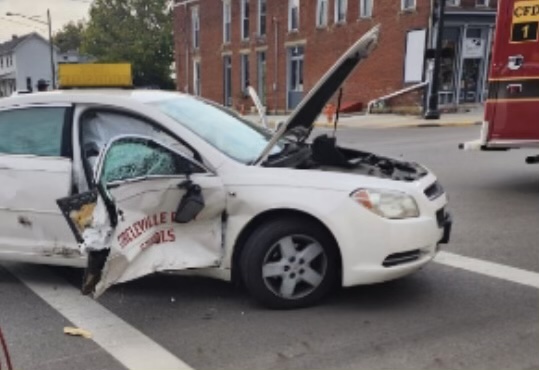 Circleville- Around 8 am a crash occured in the intersection of Court and Highway street in Circleville
The crash was between a Circleville transport vehicle and another vehicle.

UPDATE
This morning a car owned by Circleville City School District was involved in a minor accident at the intersection of Court and High Streets in the downtown area. No students were in the vehicle at the time of the collison. A district employee was transported to OhioHealth Berger Hospital for precautionary medical assessments. The safety of our students and staff remains our first priority.
We would like to thank the first responders who assisted with the situation!
Circleville police department is still investigating the crash.