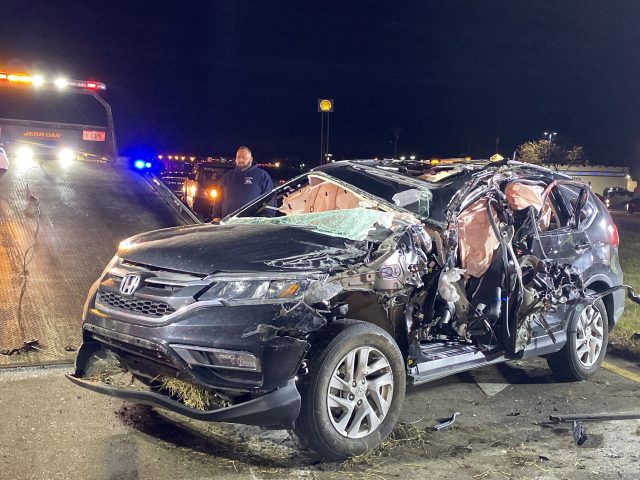 CIRCLEVILLE – Around 7:15 pm on November 21, 2019 Pickaway County Sheriff dispatched Pickaway Township fire to a rollover accident on US 23 in front of Logan Elm Village, with entrapment. Pickaway called in both Circleville and Harrison Fire for mutual aid on the scene, then they called for Survival flight medical helicopter for the driver who was entrapped in the vehicle.
According to police at the scene the Black Honda CRV was heading southbound on US 23 when it came into contact at a high rate of speed with a line striping company truck operated by Griffin paint company out of Columbus Ohio that was sitting in the median between US 23 North and South Bound Lanes. The contact with the highway line truck sent the CRV out of control and into the median of US 23 where it over turned several times and came to rest in a turn lane in the Northbound side of US 23 approximately 100 yards away.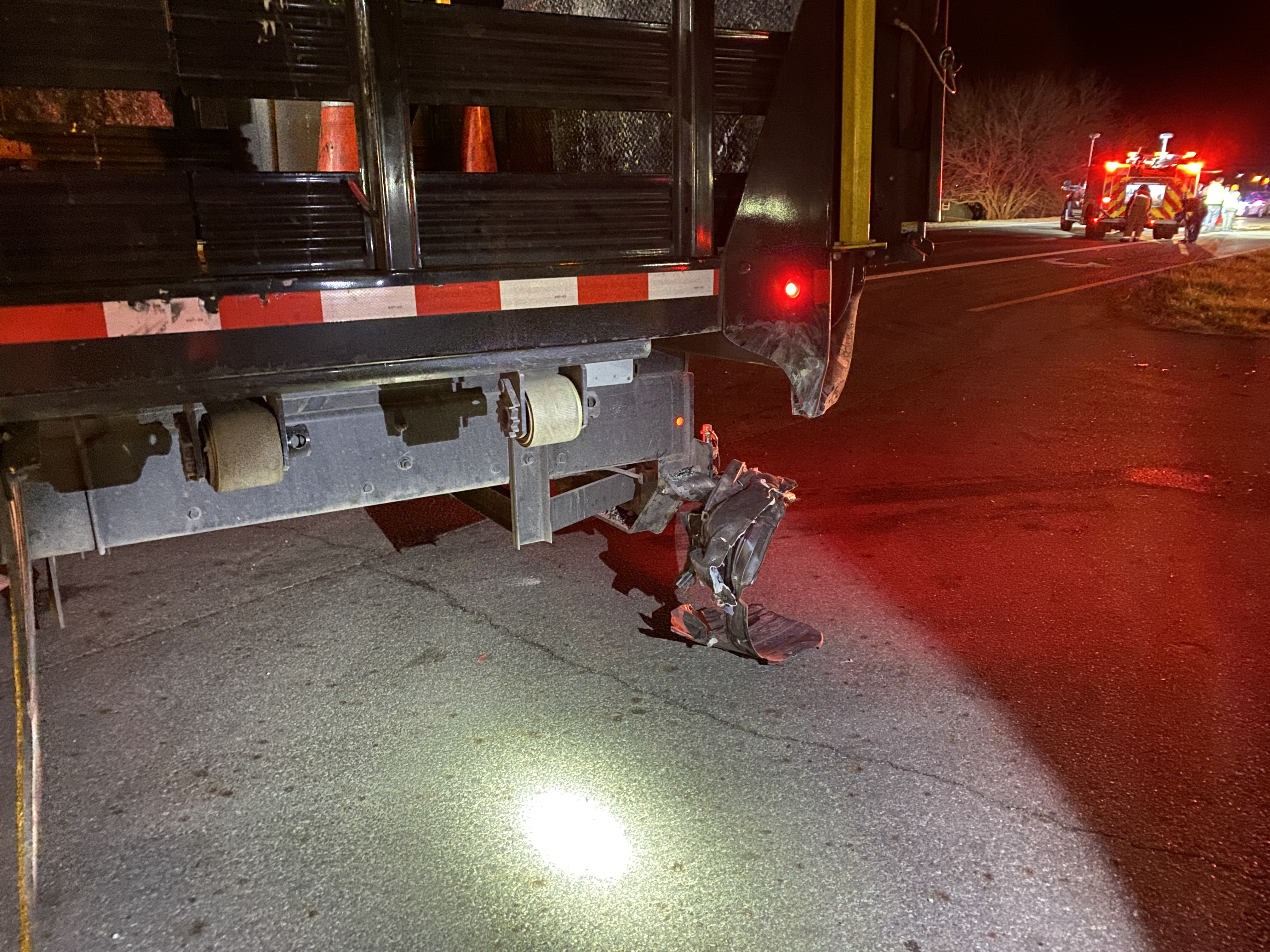 It was unsure last night if the Griffin work truck vehicle rear bumper was in the roadway or not during investigation last night, and that detail is still under investigation this morning.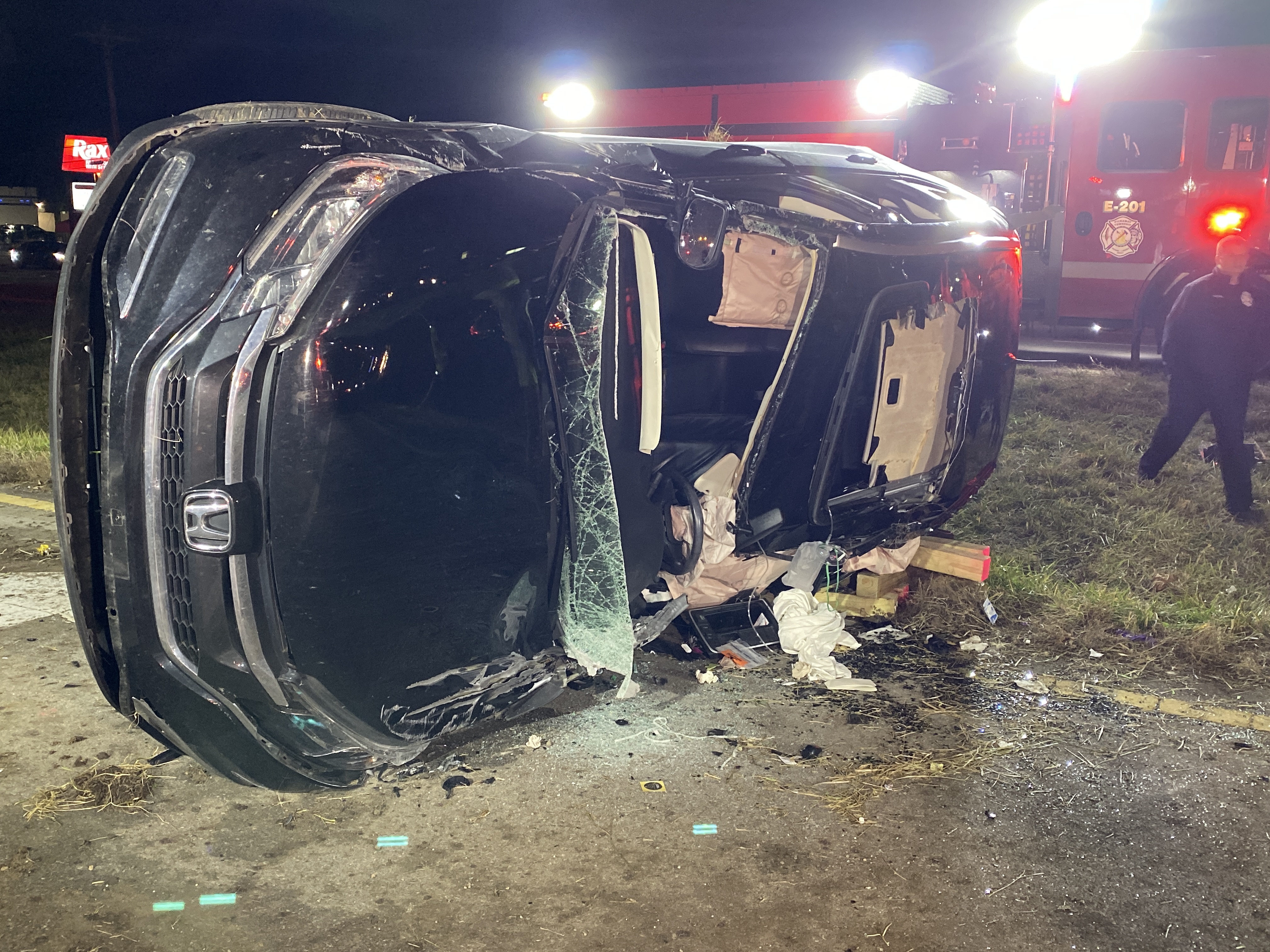 It took about 30 minutes for the Fire crews to extricate the woman driver from the vehicle, where she was put on a special gurney and transported by Survival flight to Grant Hospital with severe medical injuries. She was the only one hurt in the accident the driver and passenger of the specialized work truck were unharmed.
US 23 was shut down both north and southbound lanes for about 2 hours. Pickaway Township, Circleville Fire, and Harrison fire were on scene. Both Pickaway County Sheriff and Ohio Stte Highway Patrol were also on scene investigating the cause of the accident.
SWIPE LEFT OR RIGHT FOR MORE PHOTOS