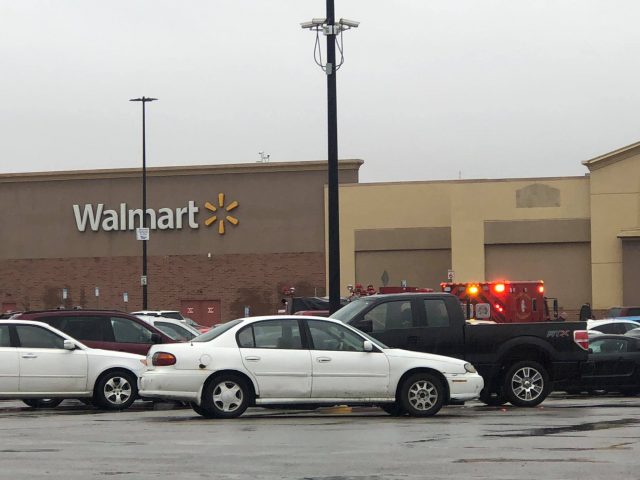 Circleville – Pickaway County Sheriff responded to the scene of a fight at Circleville Walmart around 4:30 pm on August 26.
Accoridng to the Pickaway County Sheriff's office, they were called to the scene of an active fight inside the store. On the way to the store, they had a report of a 26-year-old adult male that left the store with no shirt on. When they arrived that male was walking out of the store. Deputies stopped the man and it was obvious he had been in a fight, deputies reported that he had a bloody mouth but declined medical attention.
Deputies then made contact with the second party a 16-year-old who was still inside the store who was at the service desk. Who told law enforcement that he and the adult man had a verbal altercation after he told him that he couldn't go out the closed gates and had to exit out from the register area and that he was going the wrong way. The juvenile said that's when the man got mad and approached him, calling him outside to fight. The juvenile said that when the man got too close to him he hit him and the fight started.
Deputies confirmed this fight on a survelance video from Walmart, and that it happened as reported.
The adult male refused to write a statement, since the juvenile threw the first punch the adult male was released and no charges were filed.