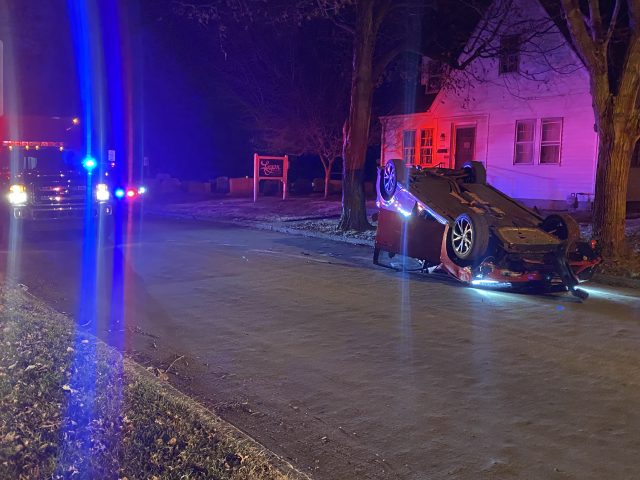 CIRCLEVILLE – Around 6:50 pm on January 23, 2021 Circleville Safety crews responded to a single-vehicle wreck on Seyfert ave.
According to Circleville Police Department, the driver of a 2017 Honda Civic lost control of the vehicle when turning eastbound on Seyfert from North Court Street. The vehicle left the roadway on Seyfert struck a sign on the right side of the roadway, then a tree trunk and overturned into its top and came to rest in the middle of the roadway.
The driver who was the only occupant had only minor injuries from the overturn.
While doing an investigation witnesses said that the driver told police that he had around 10 beers before driving. According to police, impairment was suspected as a factor in the wreck.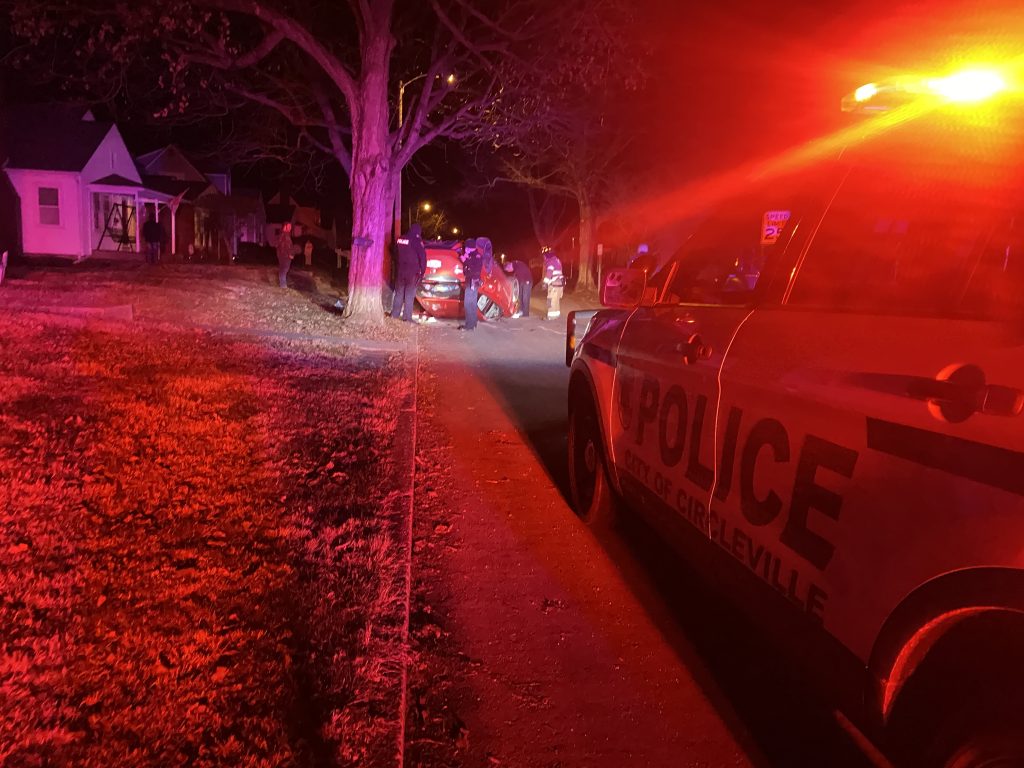 The driver was taken to Ohio Health Berger for alcohol testing, with possible charges filed on OVI, and failure to control.