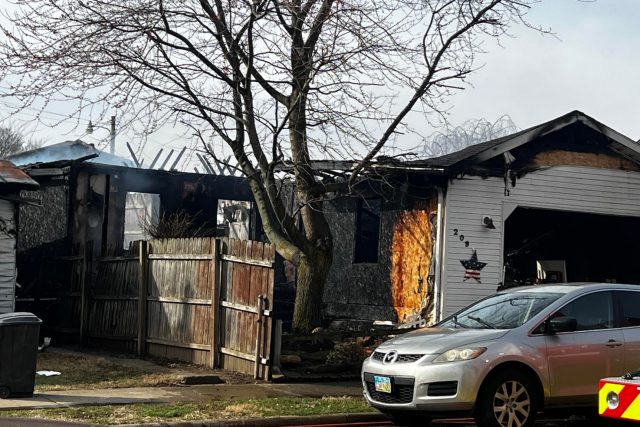 CIRCLEVILLE – A Structure fire broke out around on Tuesday that could be seen for miles around the City.
According to Chief Thompson Circleville Fire Chief, they were called to the scene of the fire located at 209 Logan Street around 10 am. When firefighters arrived the home was engulfed in flames and mutual aid was called.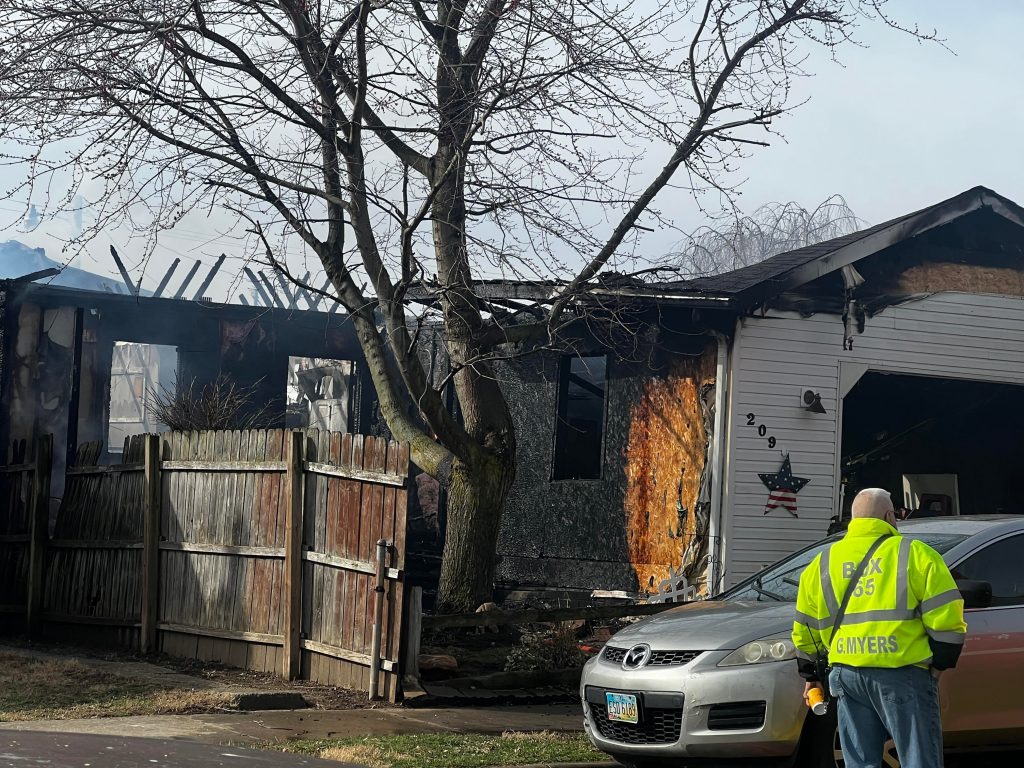 Thompson said that the Circleville police department was first on the scene and went to surrounding homes and made sure everyone was out.
Firefighters first attempted to enter the home through the garage and front door, but the fire was too hot and most of the roof had already collapsed into the home. Eventually, the firefighters set a perimeter around the structure and fought it from the outside only. A Circleville Ladder truck was used to get above the home and dose the center of the fire and was very effective.
Two houses on the East and West of the property were damaged in the fire.
Thompsons said that the quick work to get the fire contained so it didn't spread to other homes was because of not only the skilled firefighters that Circleville has but the assistance and great relationship Circleville has with the surrounding fire departments that were on the scene quickly, and managed tasks. Thompson said that the fire department did not have any issued with fire hydrants in the area.
The Chief said a fire investigation will occur now, but were told by the residence that they had several heat lamps that were on the porch for stray cats.
Two cats were saved from the fire, both were given oxygen at the scene and a local humane society took them for care and evaluation. There are some animals that are missing.
Red cross will help the family on the scene.
Circleville fire, Pickaway Township, Scioto Township, Clearcreek, and Box 65 were on the scene.
A Live video of the fire can be seen here: https://fb.watch/iHwtqwY0tv/