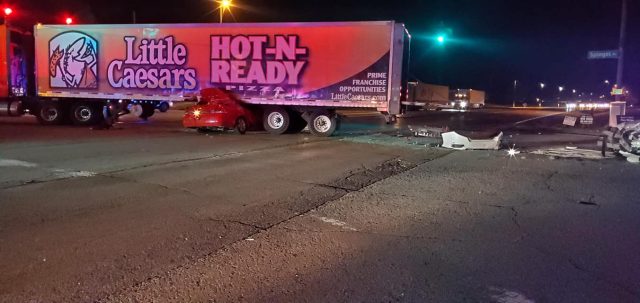 GROVEPORT – Five People were injured in a road rage incident on Alum creek drive near Groveport on Friday morning.
According to a witness who observed most of the incident, the two cars passed by him while he was traveling down Alum creek drive around 1:35 am. He said that both vehicles passed him at a high rate of speed, one on the berm. He said that the white vehicle already had a hanging bumper from a possible earlier situation. Our witness did not see the collision with the Semi but heard it and came upon the wreck shortly afterward.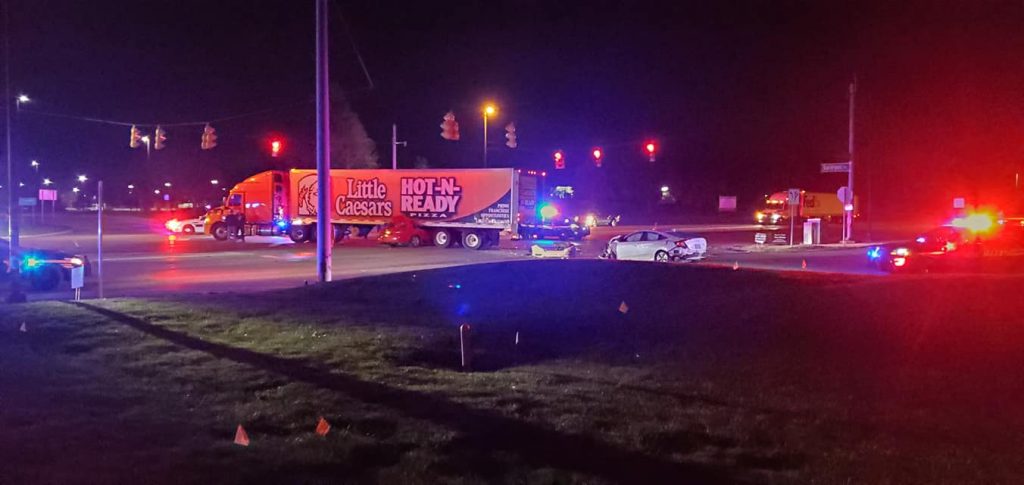 According to the sheriff, five people were injured in the crash four women and one man. The driver of the Tractor Trailer was not injured.
Our Columbus reporter Kyle was on scene during the incident and took video click on the link here: https://fb.watch/1BrKBqIn_r/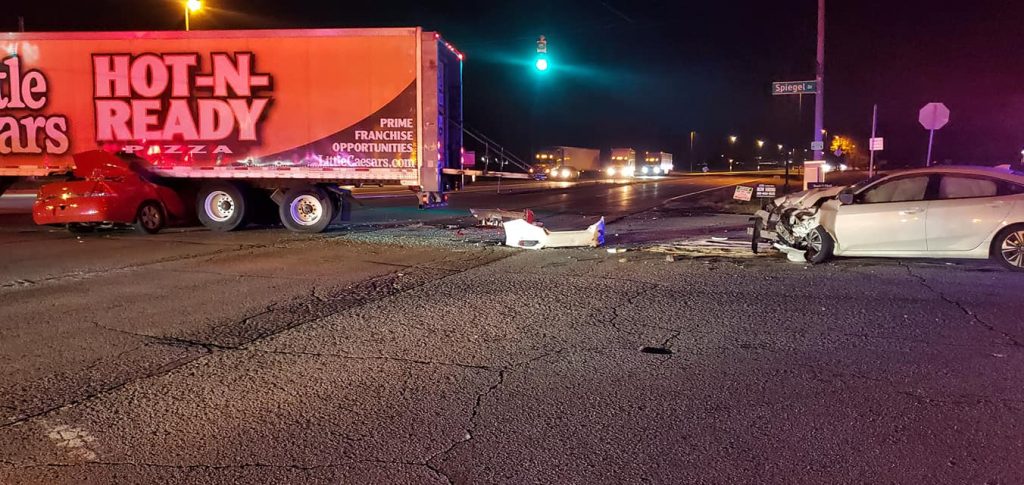 The crash and road rage incident is still under investigation.