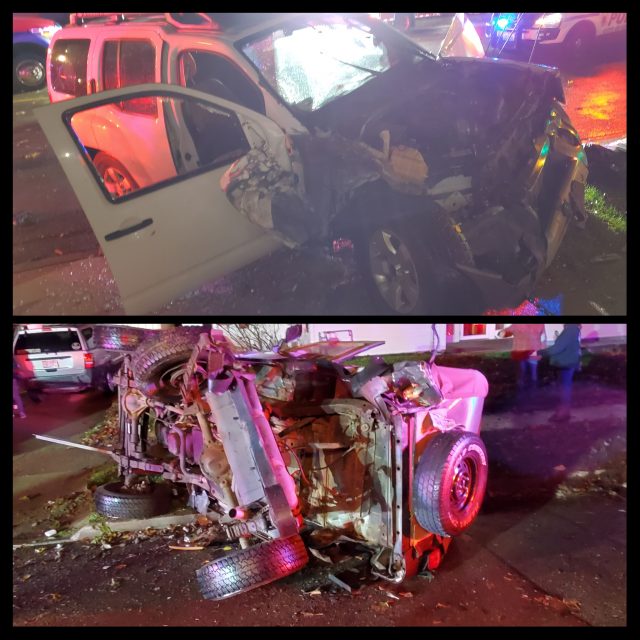 CIRCLEVILLE OH – Local Law enforcement had their hands full on last Sunday night when a report of a SUV hitting several cars and driving away occurred around 7 pm.
According to police the driver Ernest Haddox Jr, 56 from Stoutsville was driving Northbound on South Pickaway when he rear ended a vehicle causing it to run into the back of another near the intersection of Pickaway Street and Main Street. He did not stop at that wreck and continued through the intersection and northbound. Haddox then sideswiped another vehicle, hit another vehicle in the rear, and finally came to a stop when he struck a jeep parked on the side of the road and running into a utility pole.
No charges have been formally filed by law enforcement in this incident and the reason for the crash remains under investigation.
Haddox was transported to Berger Hospital to be treated for a head wound and then released to a family member. There were a few other minor injuries also resulting from these crashes.