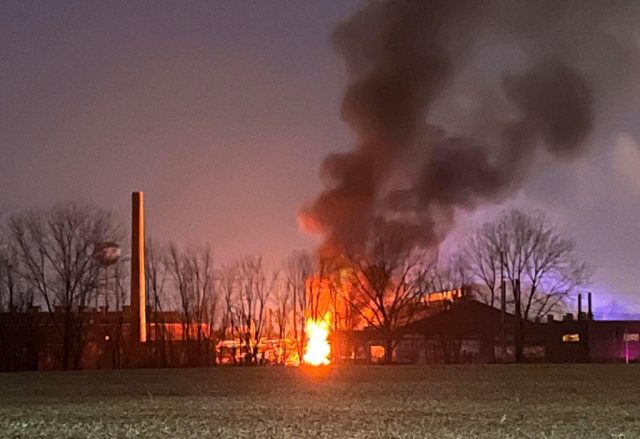 Circleville – Overnight crews sat on the property to make sure that the fire did not rekindle at the former GE building in Circleville
A call came out around 6 pm of a possible structure fire in a large building located at 559 East Ohio Street on Saturday night. The cause demolition that was occurring on the location.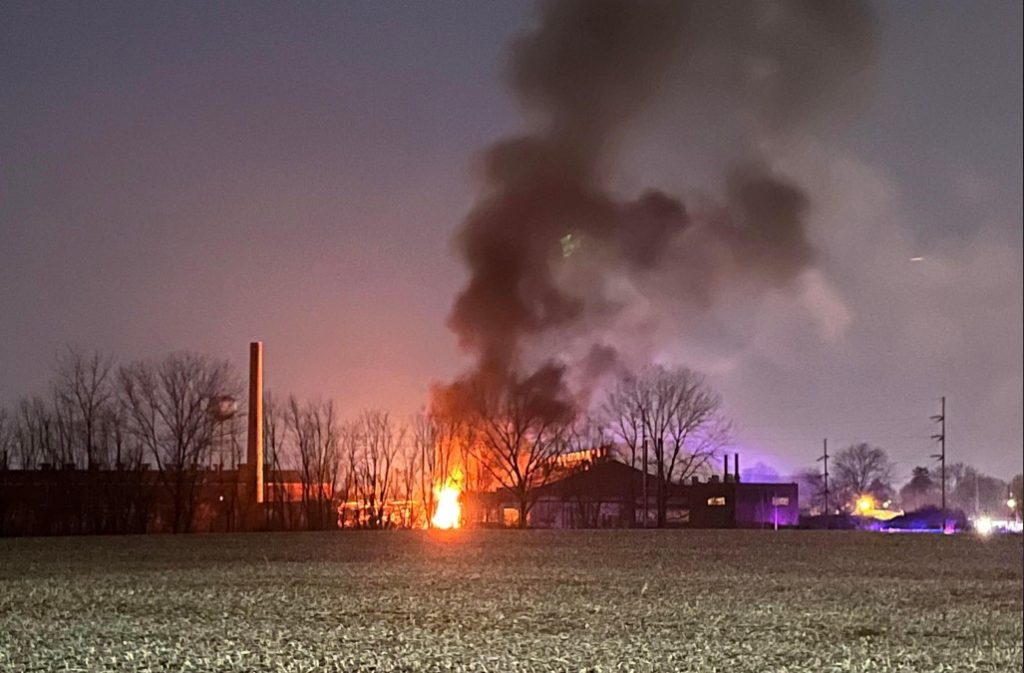 According to sources, the location has been going through partial demolition to prepare the site for a possible new owner in the near future. Over the past week construction crews have torn down sections of the building and that's what caused the fire. Grinding and welding to remove metal items from the building are occurring and sparks from that work ignited a debris pile that in turn started a small fire that grew and started to spread into the main building.
Locals who contacted Sciotopost said that when they were driving down Kingston Pike and turning onto Ohio street when they saw the fire. They told us that's when they pulled into the church parking lot near the building and phoned it in, shortly after they sent photos to us that appear in this article.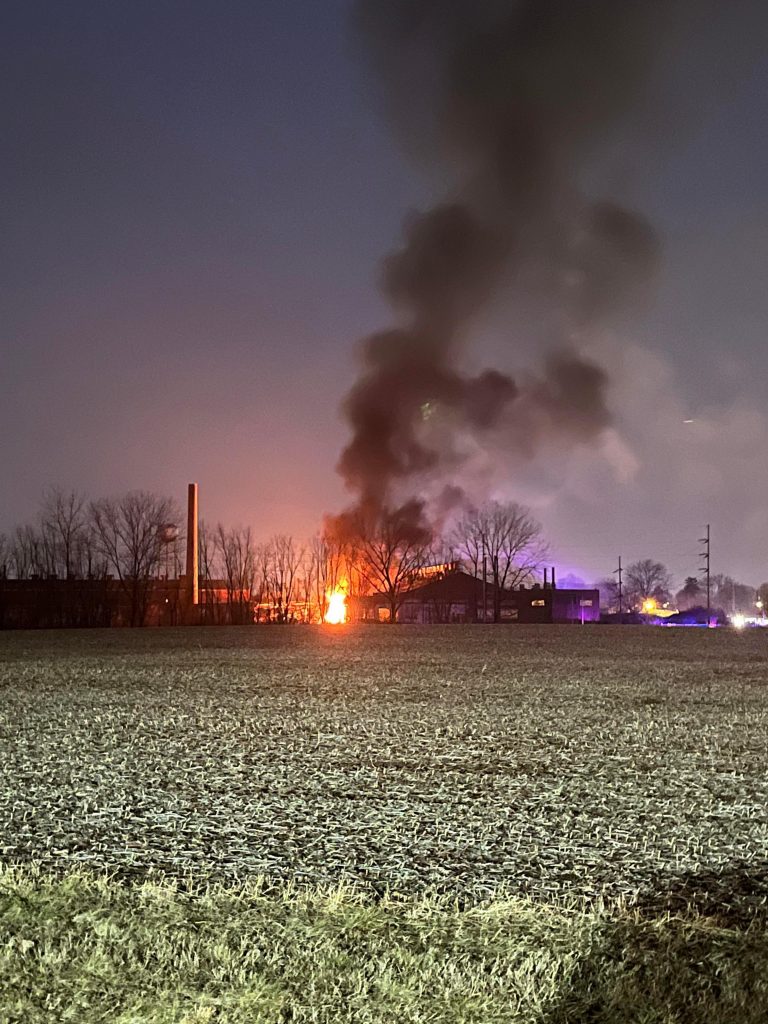 A call went out to most of the departments in the area including Pickaway Twp, Harrison Twp, Scioto Twp, Clearcreek Twp, South West Pickaway Fire Departments, Circleville Police, Pickaway County Sheriff, and Box 65.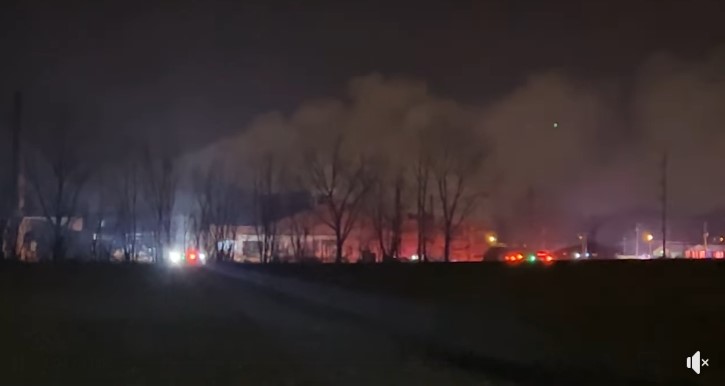 The fire was contained quickly and before we could get our cameras rolling a majority of the fire was out and only smoke could be seen. By 8 pm some of the fire departments had left the scene.
Contractors for the work stayed on the scene to check and make sure the fire did not rekindle and relight.
The fire if it spread into the main warehouse would have been significant and would have taken a majority of the area fire departments to fight.