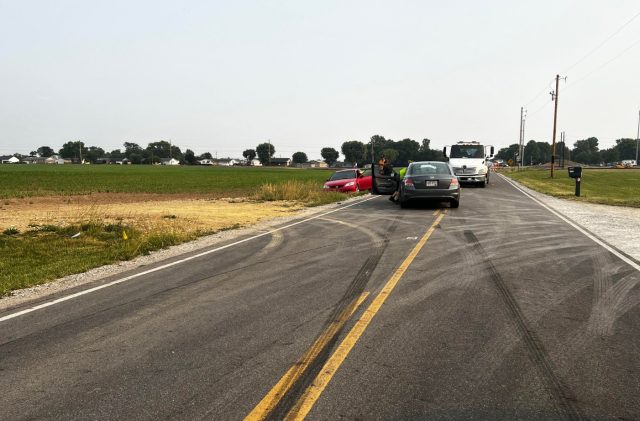 Pickaway County – A two-vehicle crash occurred around 5:30 this afternoon in a newly detoured roadway.
According to Ohio State Highway Patrol a red Civic was heading southbound on Walnut Creek Pike and traveled by several road closure signs before the driver came upon a barrier in the roadway. As he was attempting to turn around a Grey Honda Accord that was also heading southbound on Walnut Creek pike failed to notice the detour signs and the red Civic turning in the roadway and ran into the rear of the Civic at a high rate of speed.
No one was injured in the crash, but both vehicles were towed from the scene. OSP said that there were several signs north of the crash warning motorist of the road closure.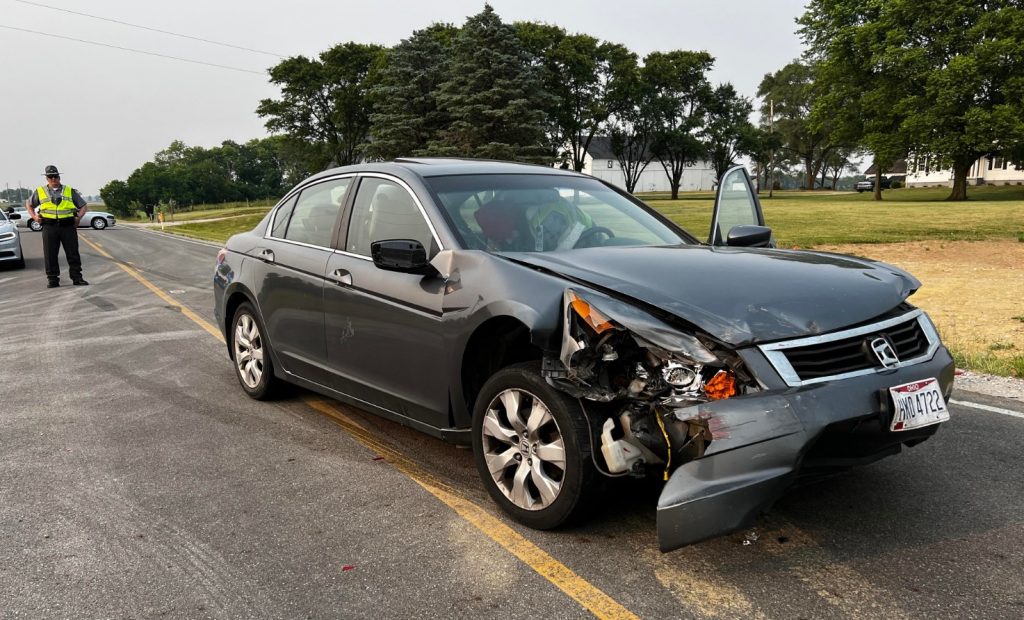 The driver of the Accord was cited for failure to maintain a safe distance.
Walnut creek pike and Bell station will be closed for at least 90 days