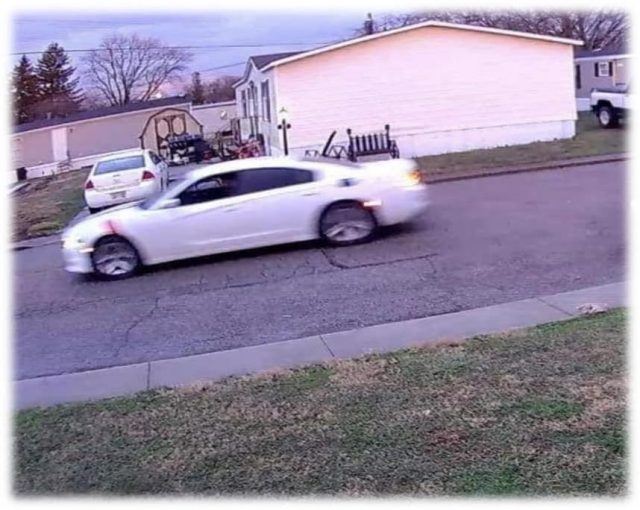 Circleville – Police are looking into the crime of dozens of windows broken throughout the city.
UPDATE – On January 17th, 2023, around 7:00 PM, the Circleville Police Department began receiving several reports of vehicles and residences around the city being vandalized. It was discovered that the occupants in the vehicle pictured, which is believed to be a newer model Dodge Charger SXT with an after-market exhaust, were shooting clear marbles out of an unknown firearm, into windows. Throughout the last two days, we have received almost 40 reports of windows shattered and other property damaged, leading to thousands of dollars in damage. This vehicle has been spotted in several surveillance cameras, where you can hear the "marble gun" discharging. The occupants of this vehicle are unknown but are believed to be juveniles due to several witness reports.
You can watch the video posted here: https://fb.watch/i9lYv1Ssd3/
If you have ever had any involvement with this vehicle or may know who this vehicle belongs to, please contact Det. Matt Harrell at [email protected] or submit a tip to our phone line (740)-474-8888.